Vladimir Tarasenko has 40 points in 40 games for the St. Louis Blues this season. To say he's bounced back from his injuries is an understatement and if the Blues had it their way, they'd probably be happy if the forward rescinded his trade request that came this past offseason. Unfortunately, that's not the case, but the two sides have seemingly come to an understanding.
Related: Wirtz Outburst Could Lead to Flood of Players Avoiding Blackhawks
While Tarasenko is hot and the Blues are in the playoff mix, the team and the player know a trade won't be coming this season. The Blues could do well if they chose to move him before the deadline, but his salary cap hit is still an issue for many teams and he's not a rental when you factor in he's got one more season on his current contract at a cost of $7.5 million.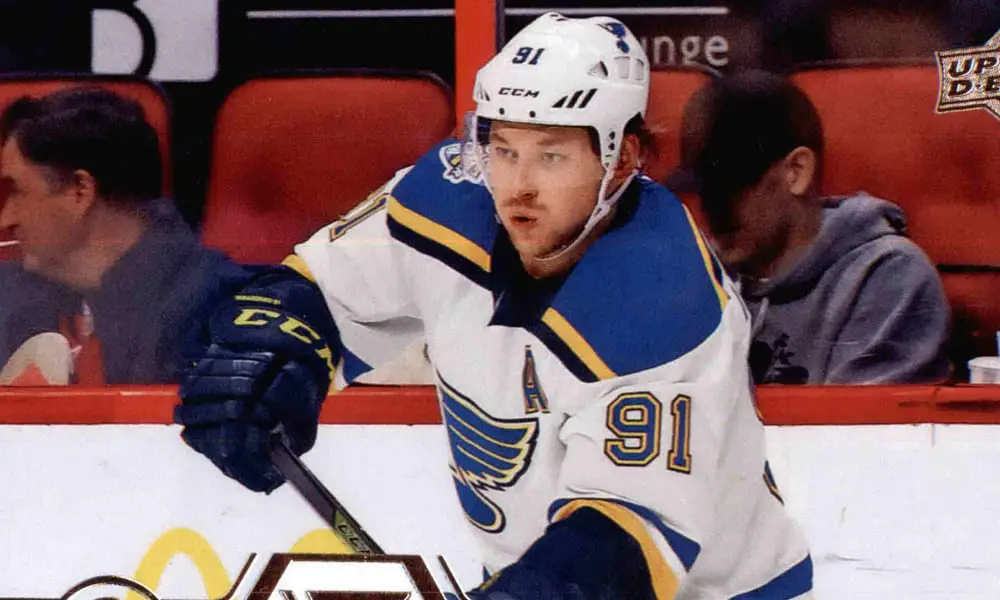 The easiest thing would be for the player and the team to patch things up — Tarasenko was reportedly upset about the way the franchise handled his previous injuries — but The Athletic's Jeremy Rutherford was asked Tarasenko still wants to be traded by the St. Louis Blues. The answer was yes. Rutherford's understanding is that nothing has changed, only the understanding that it's the least opportune time to move the forward and he gets that. He adds if something is going to happen, it's almost certain that it will be after the season.
Tarasenko Made Himself Popular
It wasn't long ago that Tarasenko was practically untradeable. Sure, if the Blues had taken back a big contract, they could have made a deal, but the franchise didn't want to do that. At the same time, Tarasenko wasn't protected in the NHL Expansion Draft and the Seattle Kraken passed on him.
But, after the way he's played in 2021-22 and coupled with the fact he's played 40 games, there's much less reason for teams to worry about his health than they had previously. He'll be an intriguing player to watch over the summer. How many teams will circle back and take a second look when they passed over him the first time?
Next: Claude Giroux Comments On Trade Rumors Ahead of NHL Deadline