Reports suggest that Seattle Kraken and GM Ron Francis will opt not to select Carey Price in the expansion draft. Despite all of the build-up surrounding the top goaltender it appears he will not be the face of the Kraken organization moving forward. Sportsnet's Elliotte Friedman has confirmed that Carey Price will remain in Montreal however there is still concerns regarding his health heading into next season.
Related: Kraken and Canadiens Playing High Stakes Poker Game Over Carey Price

The Kraken surely did their due diligence and explored a situation where they would select Price but ultimately the cost of the contract was probably too much risk to take on. Francis has mentioned he wants his team be flexible and having cap space definitely provides Seattle that luxury. Ultimately, GM Marc Bergevin put all his chips in and dared Seattle to take Price. They elected not to call and chose a much more interesting selection instead.
Potential Selection From Montreal
With Price confirmed to remain the question now becomes who from the Canadiens defies Seattle select. Forward Jonathan Drouin and Paul Byron remain options however their cap hits and the uncertainty around Drouin don't necessarily coincide with maintaining cap flexibility.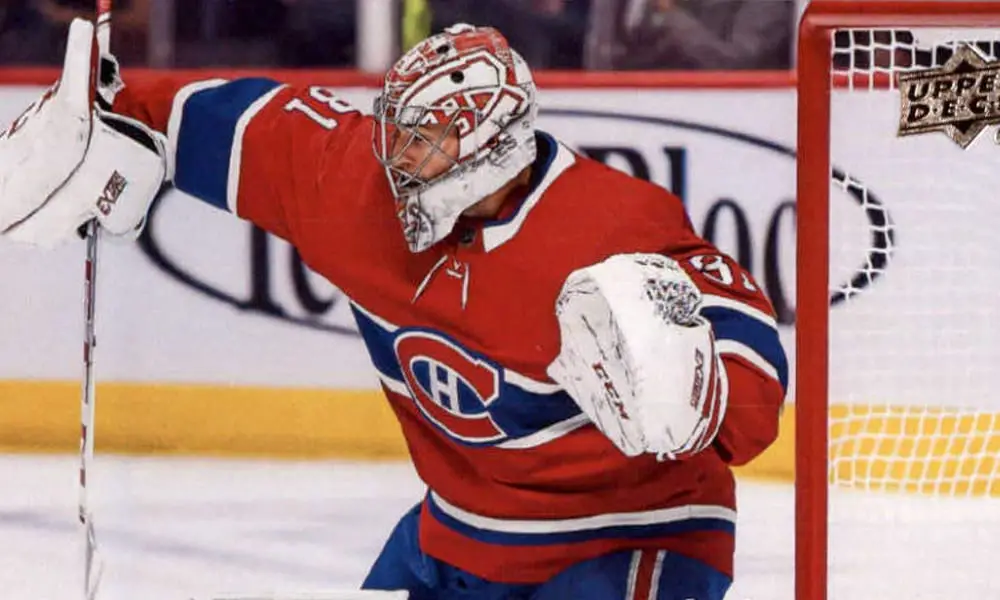 It appears one name that is beginning to surface as a selection candidate is defenseman Cale Fleury. TSN Insider Pierre LeBrun reports that, after passing on Price, the Kraken have indeed selected Cale Fleury, a 22-year-old right-hand shot who is a restricted free agent. He played 42 games for Montreal in the 2019-20 season registering one goal in that span.
As for Price, he'll travel to see a doctor today and the Canadiens will learn the extent of his injuries and whether or not he'll miss significant time next season. The Kraken meanwhile are building a pretty solid roster from the sounds of things. Adam Larsson and Jamie Oleksiak are rumored to have signed. Mark Giordano could be the team's first captain and forwards like Yanni Gourde, Jordan Eberle and Jared McCann will be joining the team.
Next: Kraken Select Flames' Mark Giordano During Expansion Draft