As per Jason Gregor of TSN 1260 and Daily Faceoff, the Edmonton Oilers are scheduled to have a meeting with pending UFA Zack Hyman today in Edmonton. Obviously, the meeting is meant to get a feel for what Hyman is looking for in free agency and how much it will cost for the Oilers to secure him as a top-six left-winger on their hockey club.
Related: Seattle Kraken Reportedly Sign Adam Larsson to 4-Year Contract
Hyman has been a name associated with the Oilers since it was learned he was unlikely to be signing with the Toronto Maple Leafs. He's exactly the kind of player the Oilers are looking for in terms of a left wing who can play alongside either Connor McDavid or Leon Draisaitl. He's got speed, skill, is a tenacious forechecker and he's a strong penalty killer and power play asset. He checks a lot of boxes for the Oilers as an organization.
Jim Matheson writes: "If Hyman is in town today to talk to Oilers, it's to talk money but also to give him tour of what's probably best dressing room facilities in NHL. Still think four years at $6 million, which I'm hearing is what Bruins have offered Taylor Hall, would get it done in free-agency."
The issue is cost. Hyman is pegged to get big money from an NHL club and more than just the Oilers are rumored to be interested in his services. What was originally pegged to be a $4 million dollar extension quickly turned into $4.5 million, then $5 million. Now there's talk he could get as much as $6 million per season on a long-term deal which has scared off a few teams and caused fans in Edmonton to rethink their stance on the player.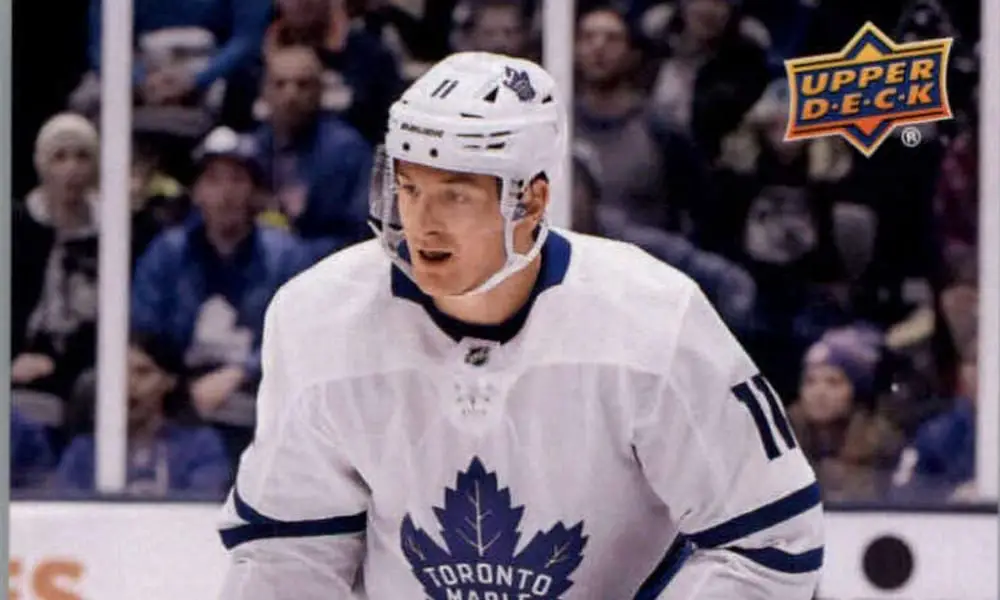 Everyone Is Watching the Hyman Term
Sportsnet's Chris Johnston writes, "With Zach Hyman in Edmonton visiting the #oilers today, as @JasonGregor reported, there remains a possibility of a sign-and-trade scenario with the #leafs that could get him a max eight-year term."
Is Hyman a guy you want for seven or eight years? He'd be in his mid-thirties when his contract expires and there's a very good chance the deal would be viewed as an overpay down the road. In fact, at $6 million per season, it would be viewed by many as an overpay now.
If the Oilers can somehow manage to keep the AAV down below $6 million and, more importantly, the years to four or less, that would be considered a big get for the team. It would be a nice bit of welcome news after it was learned that defenseman Adam Larsson had elected not to extend as a free agent and is leaving to join the Seattle Kraken.
Next: Seattle Kraken Don't Select Carey Price From Montreal