Even with his $10.5 million salary for five more seasons, and even with his potentially needing surgery, the Seattle Kraken are doing their due diligence on goaltender Carey Price and there's a real chance they choose to select him during the NHL Expansion Draft on July 21st.
Numerous reports, including one from Frank Seravalli of Daily Faceoff suggest the Kraken aren't necessarily being scared away by all the reasons they potentially should be. He notes: "This story continues to evolve and percolate. I'm told as #SeaKraken continue to investigate Price's injuries, ownership has given hockey ops the full green light to select Price if Francis sees fit – health concerns and all. There is zero doubt they're considering it."
The news that Price was available was shocking, but many figured the cost was too steep. When it was learned he was dealing with injuries, more people figured there was no way Seattle would touch him. Yet, there's a real possibility Price winds up wearing a different jersey next season.
Eric Engels of Sportsnet said during a recent radio hit that this has become a really high-stakes game of poker. The Kraken are apparently trying to make it known they are seriously considering taking Price. The Canadiens are trying to publicly talk about every reason the Kraken might not want to. While his injuries are real, the severity of them is what the Kraken are really digging into.
From a Seattle perspective, if Price is hurt, it's not ideal, but the Kraken can get LTIR relief. If he plays, they could be acquiring a franchise goaltender and face of the organization for the next few seasons. A Price addition would immediately make a statement and declaratively say, 'We think we'll be a playoff team out of the gate.'
At the same time, there are a lot of good options out there in the goaltending market and Seattle might have better options.
Whether or not the Kraken take Price, there's plenty of logic behind making it seem like they will. If Seattle does a good job of convincing Montreal they'll select the expensive veteran, it might incentivize GM Marc Bergevin to give up something in a side deal to avoid Price being taken. It's something the Kraken were trying to do with Jake Allen, until Montreal got league approval to make this last-minute switch and expose Price.
Plenty of Reasons for Kraken to Consider Price
Price might not be selected by the Kraken. That doesn't mean there aren't a ton of good reasons the franchise shouldn't be taking a good long look at him as an option.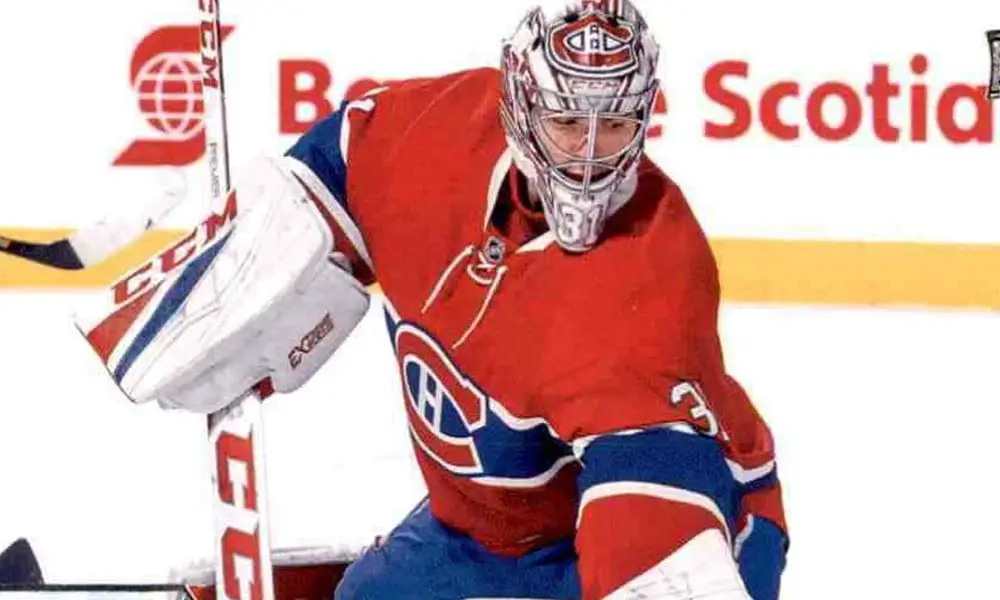 Some will say he's too expensive. The only reason that's true is from a salary cap perspective. The bonus money owed to Price is not an issue, according to sources. The Kraken feel that even if they're stuck paying out an $11 million signing bonus the second they select him, they'll more than make up for that in terms of merchandise sales like jerseys. The reason they might not take Price is if they think he's no longer a top goalie in the NHL and allocating $10.5 million to a player who might not have it for the final five years of his deal is a real issue.
But, if Seattle feels Price is the goaltender everyone saw in the playoffs, or that surgery and healing from his injuries will actually help him, this is a pretty good netminder.
In the end, the Montreal Canadiens want Seattle to shy away from Carey Price, while the Kraken want the Habs to think they'll take him. Who folds here? Fans in both cities are about to find out in a couple of days.
Next: Adam Larsson Unlikely to Re-Sign with Oilers, Barrie Likely to Return