During the 32 Thoughts segment of Saturday's broadcast for Hockey Night in Canada, Jeff Marek had a lot to say when it came to the topic of Jakob Chychrun and what teams are interested in acquiring him ahead of this year's NHL trade deadline. Noting that "the auction continues", Marek mentioned that at least one team had a significant offer on the table for the defenseman — one that was in the wheelhouse of what the Arizona Coyotes are looking for — and among the teams who have made an offer are the New York Rangers.
Related: Three Takeaways from Maple Leafs 6-3 Loss to the Rangers
It wasn't clear if the Rangers were the team that had offered Arizona the rumored ask of a young player, a prospect, and a first-round pick. That said, Marek says the Coyotes have received an offer that includes a package from at least one NHL team. That offer includes two former first-round players and a first-round pick and he mentioned the Rangers have specifically gotten themselves into the sweepstakes by making an offer that includes disgruntled forward Vitali Kravtsov.
Kravtsov left the Rangers earlier this season when he didn't make the roster out of camp. The Ranger have asked him to return on multiple occasions only to be told no and the high-end prospect would like to be moved. It makes sense that Rangers' GM Chris Drury would include him in a trade and the Rangers could justify such a deal, along with other pieces if Chychrun is the player they get back in return.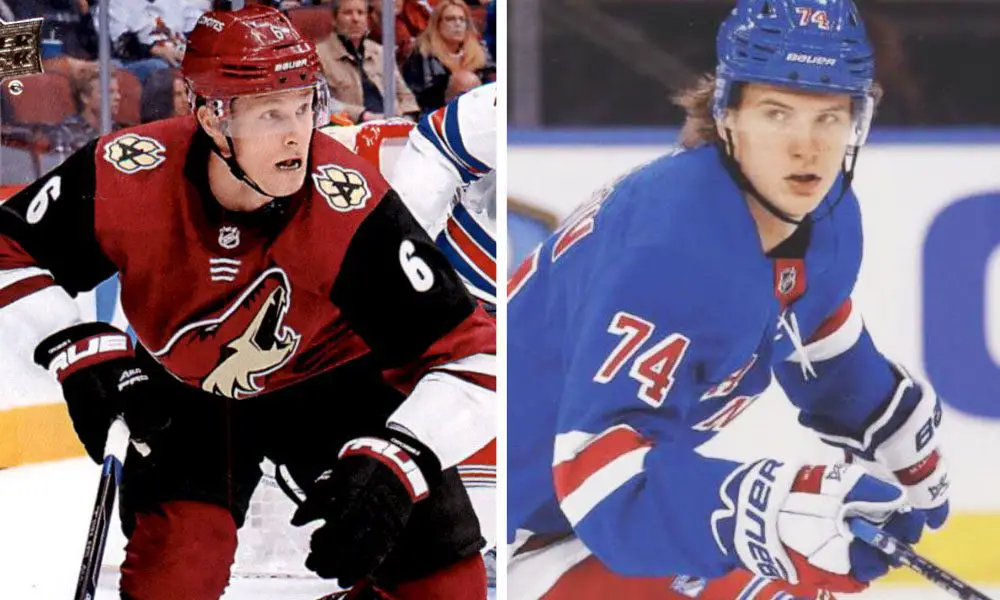 Marek reported that Los Angeles, Anaheim, Boston, Columbus, and Florida are also in on Chychrun, so the big offer could have come from one of those teams. That said, there's a lot of talk on Sunday that the Rangers could get in on this in a major way. Many insiders have pegged the team to be major players on the trade market and they have the cap space to make more than one move, with the prospects and picks to pull this deal off.
Chychrun, 23, has 8 points in 29 games this season, but last year was a breakout season for him. He scored 41 points in 56 games and put himself on the map in a major way. That reputation has carried over this season, despite the fact he's been dealing with an injury. He's a target for a number of teams, especially at his current price point of $4.6 million for multiple seasons beyond this one.
Meanwhile, Kravtsov, 21, has 13 points n 19 games playing for Traktor in the KHL. It is believed that Nils Lundkvist could be another player offered as part of the Rangers' pitch to acquire Chychrun.
Next: Capitals Now Also Considering Signing Evander Kane