While there's been a lot of chatter about defenseman Jakob Chychrun and there are multiple teams apparently in the mix when it comes to a trade, there's also a sense that the Arizona Coyotes are starting to grow a little impatient. It's an interesting scenario unfolding when you consider the Coyotes don't have to move the defenseman and so many teams have shown interest.
Related: Rangers Have Significant Offer on Table For Jakob Chychrun
Both Elliotte Friedman and Jeff Marek discussed the Chychrun trade talk on the latest episode of the 32 Thoughts podcast and suggested that if the Coyotes had received the right offer for the blueliner, this trade would happened by now. The reasons are twofold: The Coyotes want to get this done and teams want to add their biggest piece well ahead of the deadline.
Marek reported this past Saturday that there were some legitimate offers on the table for Chychrun, with at least one team coming forward with the pieces Arizona has asked for as a minimum. It wasn't clear which team made the offer, but it was believed to be two former first-round picks and the team's current first-rounder. There was also talk that the New York Rangers have made a play for the defenseman, offering Vitali Kravtsov as part of the deal.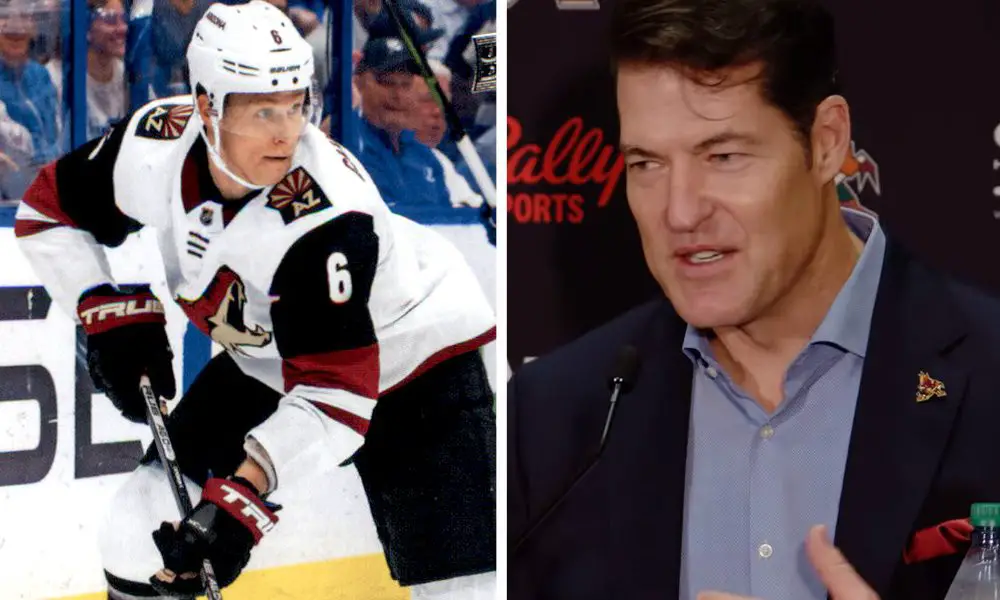 Still, both Marek and Friedman think the Coyotes want more teams to come to the table and to do so quickly. They suggest that the fact the Coyotes let it leak that a legit offer has come forward was really just the organization's way or stirring up additional offers. As Friedman suggests, Arizona wants everyone to lay their cards out on the table and to either get in the conversation as a serious contender or back away.
Coyotes Getting Concerned
For some reason, there's a feeling that Arizona is eager to do this. Whether it's the thought that Chychrun's injury situation could lead to a further injury and then the deal is off the table completely, or that the Coyotes simply don't want this decision looming over the franchise, they're ready to make the deal now.
There's going to be a great return in this for Arizona, but one has to wonder if their itchy trigger finger to do this deal could end up costing them the best possible deal?
Next: Oilers Have Inquired About Martin Jones, Not Team's First Choice