According to multiple sources, Ethan Bear has been traded to the Carolina Hurricanes for Warren Foegele. The trade comes after talk that the Oilers will be re-signing Tyson Barrie on a multi-year deal and may sign Cody Ceci as more of a physical defender in free agency.
Related: Details on Oilers' Hyman Deal, Plus Barrie, Bear and Free Agency News
This will add depth to the top-nine in Edmonton but this is a risk for the Oilers in terms of losing a player like Bear who had a higher ceiling. He's struggled with consistency but could be a good fit in Carolina. TSN's Ryan Rishaug noted that fans are already flashing back to the Jeff Petry trade and how that didn't pan out well for the Oilers. Rishaug notes that this is about the dynamic and the larger view of the blue line for the Oilers. Edmonton simply wasn't going to run with Tyson Barrie, Ethan Bear and Evan Bouchard.
This is about not having similar style players on all that right side.
Foegele is an RFA with arbitration rights. The Oilers will need to get that deal done. As per Jonathan Willis of The Athletic, "Foegele is an excellent young two-way winger and a brilliant fit for the third-line LW position. Good 5v5 scorer, good shot metrics, great PK numbers."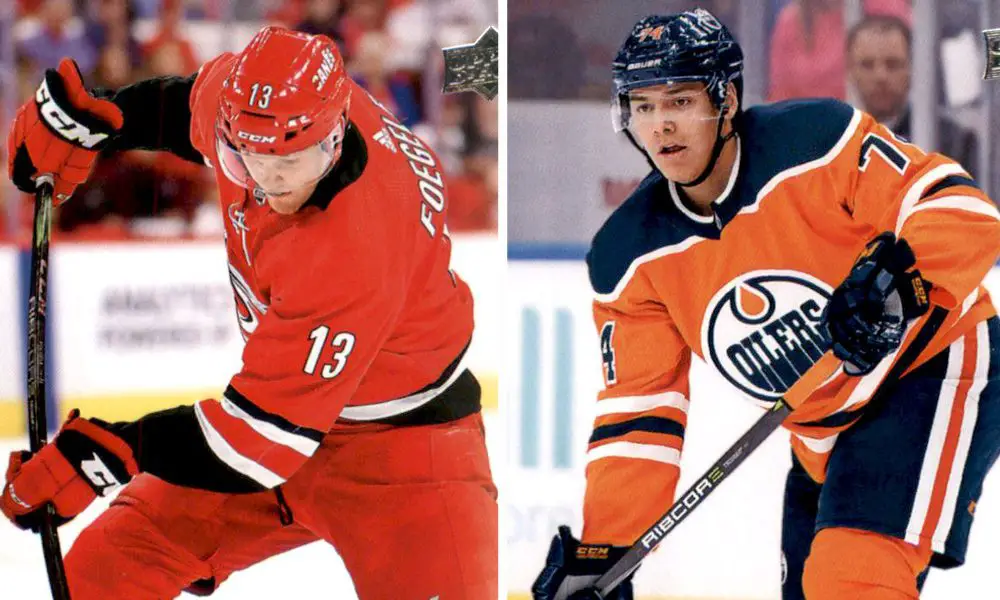 In the end, a lot of Oilers fans aren't going to be happy with Ethan Bear trade. That said, the Oilers will be a better, more well-rounded team. They are clearly in win-now mode and Tyson Barrie and Cody Ceci are more win-now players than Bear who is a good prospect but comes with inconsistencies.
We'll see what else the Oilers do on Wednesday. As for Carolina, it appears they've added Frederik Andersen.
Next: Darnell Nurse and Oilers Reportedly Close to Signing 4-Year Extension