There is a ton of chatter surrounding the Edmonton Oilers in the hours leading into NHL Free Agency on Wednesday morning. Speculation is they might be among the busier teams, adding a couple of forwards, a couple of defenseman, upgrading their goaltending and possibly making a trade.
Related: Darnell Nurse and Oilers Reportedly Close to Signing 4-Year Extension
Oilers Now host Bob Stauffer writes not to be surprised if the Oilers add: a top-six impact left-winger — Zach Hyman deal looks to be seven years at $5.5 million per season with some no-trade protection worked into the deal — a third-line center (possibly Ryan Getzlaf), a right-shot third-line left wing support scorer, a fourth-line left-winger who can kill penalties, top-four right-side defenseman and point producer — Tyson Barrie is close to an extension with the team –, and possibly a 4/5 right-side defenseman who can play 16-18 minutes.
Hyman's Deal Broken Down
According to Puck Pedia, Hyman has signed his seven-year deal at a cap hit of $5.5M. It breaks down as:
Yr 1 1.55M Salary +1M Signing Bonus
Yr 2 5.1M
Yr 3 7.65M
Yr 4 7.7M
Yr 5 5.425M +1M SB
Yr 6 2.175M+3M SB
Yr 7 2.65M+1.25M SB
Hyman, 29, got a massive raise. Everyone saw this coming and the Oilers were rumored to be favorites from the outset if he didn't stay in Toronto. Many will debate the terms of the deal, but there's no doubt he should help the team in a major way over the next few seasons.
He is coming off a four-year, $9 million contract he signed with the Toronto Maple Leafs in 2017. He scored 15 goals and tallied 33 points in 43 games with Toronto last season.
Tyson Barrie Extension
When it comes to the Barrie buzz, apparently there's a three-year term in the works at around $4.5 million. Jason Gregor of TSN 1260 and Daily Faceoff seems to like the deal and writes: "On a three year term for an elite offensive defenceman, who actually has better GF% (59.5) and xGF% (56) in the playoffs than the regular season."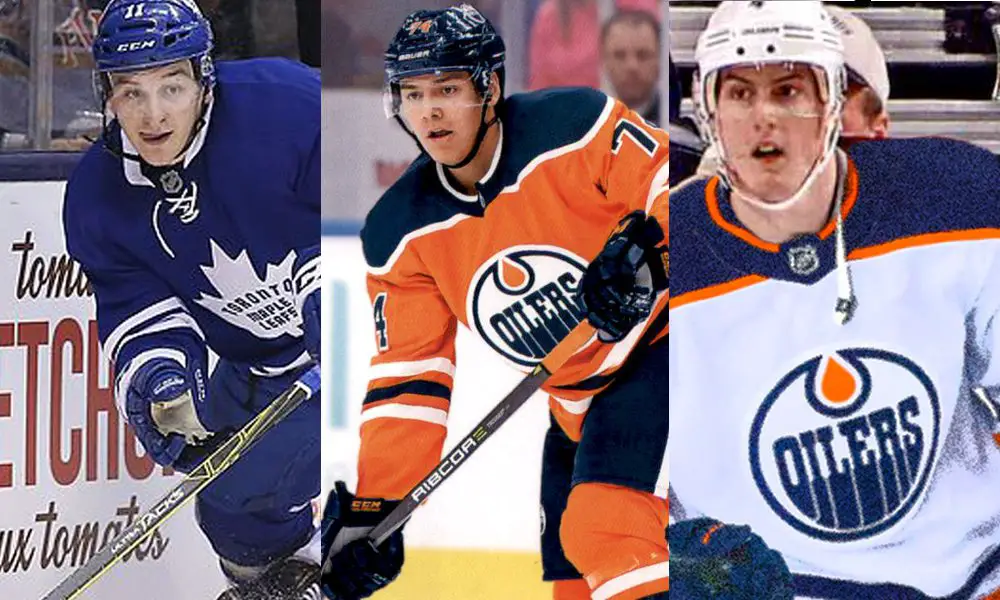 If Barrie's deal is all but done and the Oilers have worked out a multi-year deal with defenseman Cody Ceci, all of this could potentially lead to the Oilers testing the trade market on Ethan Bear. Not sure what the Oilers will try to trade him for, but there would be value in him around the NHL.
As much as fans might be split on the Barrie signing and there's talk about where he fits in the overall structure of the Oilers right side of their blue line, this is a reasonable deal. He scored 48 points (8 g, 40 a) in 56 games and led all NHL defenseman in points scored last season.
Next: Avalanche Sign Gabriel Landeskog, 8 Yrs x $7 Million Contract