It might seem outrageous to suggest the Edmonton Oilers need to be worried about extensions for two players who come due in the summer of 2025 and 2026, but the next contracts for Connor McDavid and Leon Draisaitl are exactly what the Oilers should be starting to think about. Two of the most important players in franchise history, decisions the Oilers make today, tomorrow and over the next couple of summers could drastically shape how negotiations with those two megastars go.
Related: Hockey World Reacts to Taylor Hall Sucker Punch on Ilya Lyubushkin
The NHL recently announced that the projection of a $1 million increase to the salary cap next season is officially happening. The Oilers, like so many teams, badly need that cushion to help them work with an already tight roster that is right near the salary cap ceiling, and every penny counts. That said, the $1 million shouldn't necessarily be used only to solve short-term problems. In other words, giving the money to Evander Kane, bidding for a high-priced goalie, or allocating it towards a couple of bridge deals for players like Jesse Puljujuarvi and Kailer Yamamoto could have consequences that could affect McDavid and Draisailt three-to-five seasons from now.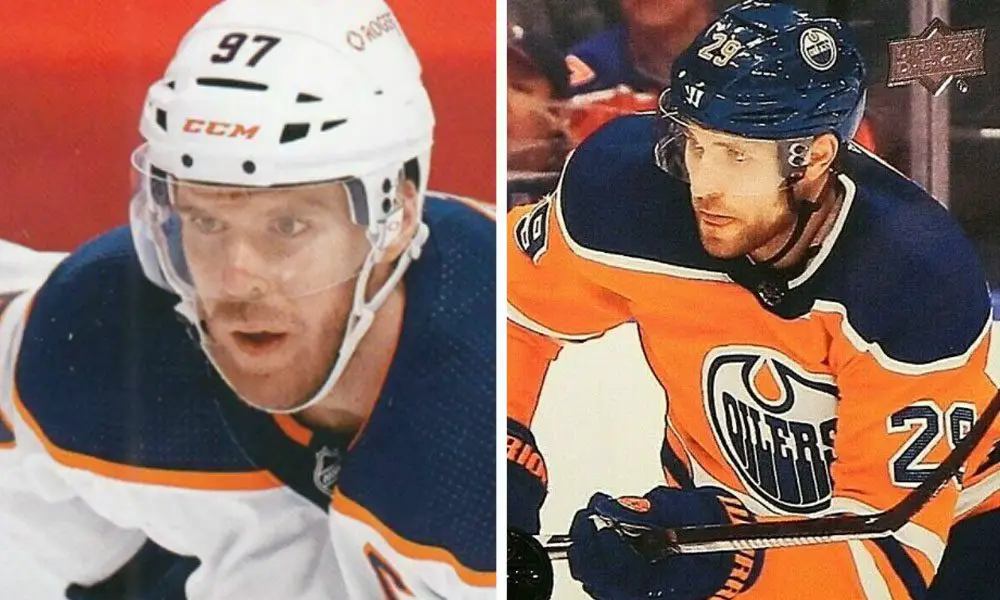 Draisaitl is making $8.5 million on a contract that has three more seasons on it after this one. Even at that rate, his deal is an absolute steal and the Oilers aren't going to save any money when his contract comes due, assuming they elect to keep him (which they likely will). Multiple 50-goal seasons and 100-point campaigns make him one of the most valuable players in the NHL. And, he might only be the second-best player in the league. McDavid's $12.5 million expires in 2025-26, ironically, just as the NHL is expected to see a big jump in the salary cap — much more than the $1 million per year expected until then.
If the Oilers make mistakes now with deals for other players, the trickle-down effect that could carry over to these two stars is inevitable.
Darnell Nurse's Deal is An Example of What Not To Do
For example, Darnell Nurse is a player the Oilers could have locked into a long-term deal in 2020 instead of doing a two-year bridge deal at $5.6 million. He wound up being a solid top-pair defenseman and he's a huge part of the Oilers' core moving forward. Unfortunately, because he sometimes battles with inconsistency, he's become a whipping post for Oilers fans at a rate $9.25 million, which is what he'll earn per season starting next year.
He's not arguably overpaid considering the market that was set by other signings for defensemen who play similar minutes, but the money saved on his deal had the Oilers been ahead of his curve could have come in handy.
Edmonton will need to make similar decisions with players like Puljujarvi and Yamamoto, even Evan Bouchard who will need to be re-signed in the summer of 2023. This isn't to suggest that each of these players should be offered long-term deals, but that the Oilers need to determine which players have the better ceiling and get out ahead of the curve before any of the three explode and become incredibly expensive. Paying too much to keep them around means potentially losing ground with McDavid and Draisaitl.
Find the Right Balance of Short and Long-Term Thinking
Any good GM has to balance the short-term with the long-term. For Oilers GM Ken Holland, he's always got to have a portion of his planning allocated to where his team sits in three or four seasons. That means taking into account dead cap space from buyouts, moving players with bloated contracts, not signing others to deals that run past 2026, and so forth.
The good news is, Holland doesn't need to find $20 million to pay McDavid and Draisailt. He only needs to ensure he keeps the difference between what they're making now and what they'll make when they negotiate to re-sign accessible to the franchise. What Edmonton can't do is sign a couple of bridge deals that run until 2025 and 2026 for players that could up their value in a major way. If they do, something's gotta give.
Next: Hughes Says Canadiens Would Like to Hire St. Louis as Long-Term Coach