It seems mathematically impossible to envision a scenario where the Edmonton Oilers would pull off the deal, but a report by Darren Dreger of TSN suggests the team and GM Ken Holland have looked into what it make take to acquire defenseman Erik Karlsson in a trade. Dreger notes the Oilers' top priority is to add a defenseman and they want a top guy. As such, they might swing for the fences and go for the biggest name to potentially be moved ahead of this season's NHL Trade Deadline.
Dreger notes, "What we know is that defense is an area of concern for the Oilers, it was going into the season and it continues to be. The Edmonton Oilers need a top defenseman. Now, do they get wild and crazy and swing for the fence and try to get in on Erik Karlsson of the San Jose Sharks? It seems impossible that they could do that, but there are some around the organization with interest."
Related: Erik Karlsson Comments on Trade Rumors Out of San Jose
He adds in Edmonton, the problem is that the key guys like Darnell Nurse and Cody Ceci are playing too much and young defensemen like Evan Bouchard and Philip Broberg are showing that they aren't always ready to take on a bigger role. Bouchard was benched in the third period of the Oilers vs. Washington Capitals game on Monday night and that's led to more speculation that there's a lack of trust in the guys the team does have. Broberg has been in and out of the lineup and has not secured a regular role on the team.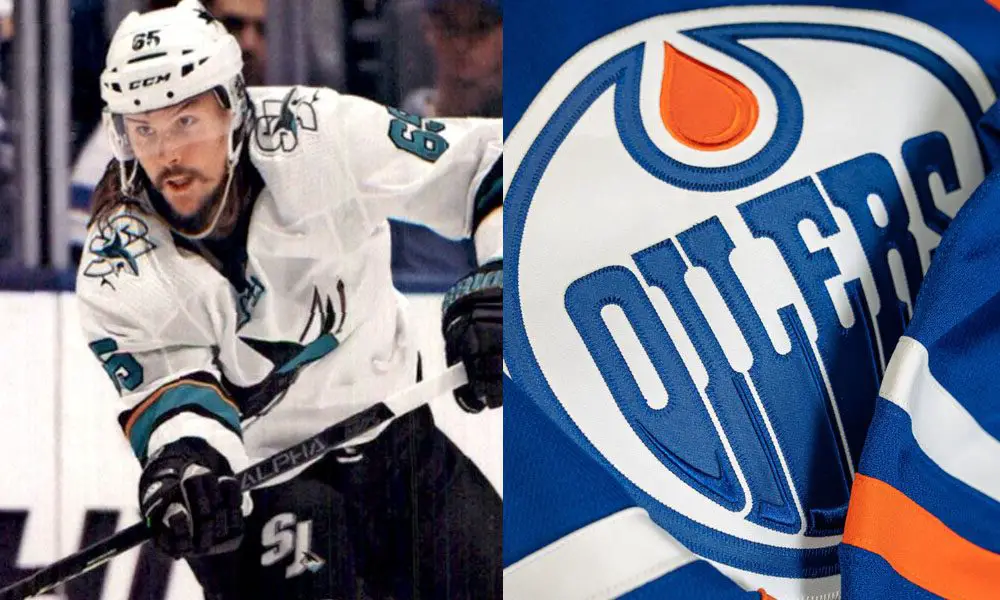 How Can The Oilers Afford Karlsson?
The simple answer is, they can't. That's not to say it's impossible, but the team would have to successfully juggle so many moving parts in a deal like this, it's almost unimaginable that the two teams could pull off a deal of this magnitude without first getting another team involved, second, the trade being massive in scale. The likelihood of that seems slim.
This isn't even bringing into consideration that Karlsson would have to approve the deal as he's got a full say on where it is he winds up. He did say he wanted to win and Edmonton gives him a better shot at doing so, but he's got time left on his contract and this isn't just a rental situation. If the Oilers are making this trade, it's because they want the time left on his contract and, for Karlsson, it's because he sees a fit in Edmonton.
Next: Nathan MacKinnon Expected to "Miss Some Time" For Avalanche