Nathan MacKinnon is still being evaluated by medical staff, but Colorado Avalanche head coach Jared Bednar acknowledged while speaking on Altitude radio this morning: "The fact he's leaving early in the game is not a good sign. We know he's gonna miss some time. Just don't know how long". MacKinnon left the game against the Philadelphia Flyers early on Monday and did not return.
The Avs are a team being decimated by injuries and this only makes things worse. They are without 11 players, including five top-six forwards. Among them, are Gabriel Landeskog, Valeri Kichushkin, Josh Manson, Bowen Byram, and others. Bednar said of the loss of MacKinnon and the need for players to step up:
"[He's] a guy that plays 25 (minutes) a night and in every situation, so you have to juggle everything… Do the best you can. You've just got to keep grinding and find guys that contribute. … Guys are going to have step up. It's going to be a challenge. It's been a challenge for us and seems to be getting worse at this point."
If MacKinnon is out for an extended period of time, this is not good news for the Avalanche who are already struggling compared to expectations.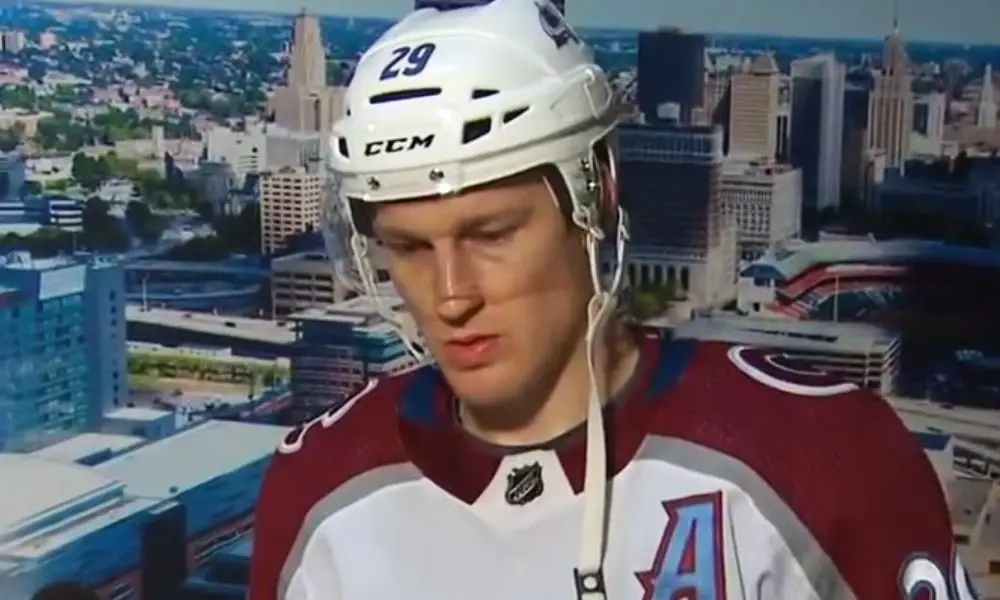 The Avalanche have used 22 forwards already this season. Pierre LeBrun wrote on Twitter, "Avs got home late last night, the team should know more later today after MacKinnon sees Avs' people for additional testing." He was not staying behind in Philadelphia for further examination and Bednar says he had "no idea" at what moment the injury occurred.
"At the end of the day, no one really cares" about the injury excuses, Avalanche veteran Andrew Cogliano told The Denver Post. "You know? No one's going to feel sorry for you. It is what it is. Got to get points. We've got to find ways to win games and get points. That's it."
Next: Are Oilers and Canadiens Talking About a Joel Edmundson Trade?