There are a couple of developments coming out of Boston this week as the team is rumored to be kicking tires on a defenseman that is available in trade, but the team is also still looking at employing a player who isn't keen on sticking with the organization. The Bruins are rumored to be in on John Klingberg talks but are also not getting anywhere when it comes Jake DeBrusk potentially changing his mind about a trade.
Related: Lawson Crouse Could Be a Trade Target for the Boston Bruins
As per Jimmy Murphy of Boston Hockey Now, DeBrusk is still looking for a change of scenery. When Boston Bruins head coach Bruce Cassidy was asked about the status of the forward's trade request, Cassidy responded, "That's a question better served by other people." When asked if he's changed his mind on wanting out, "He hasn't said that to me at all."
Cassidy did praise DeBrusk's work effort and commitment to the team but it sounds like what's done is done and DeBrusk won't be changing his mind, nor will he rescind his request to be moved. That could be unfortunate for the Bruins because Kevin Paul Dupont of The Boston Globe writes that the player's trade value has dropped.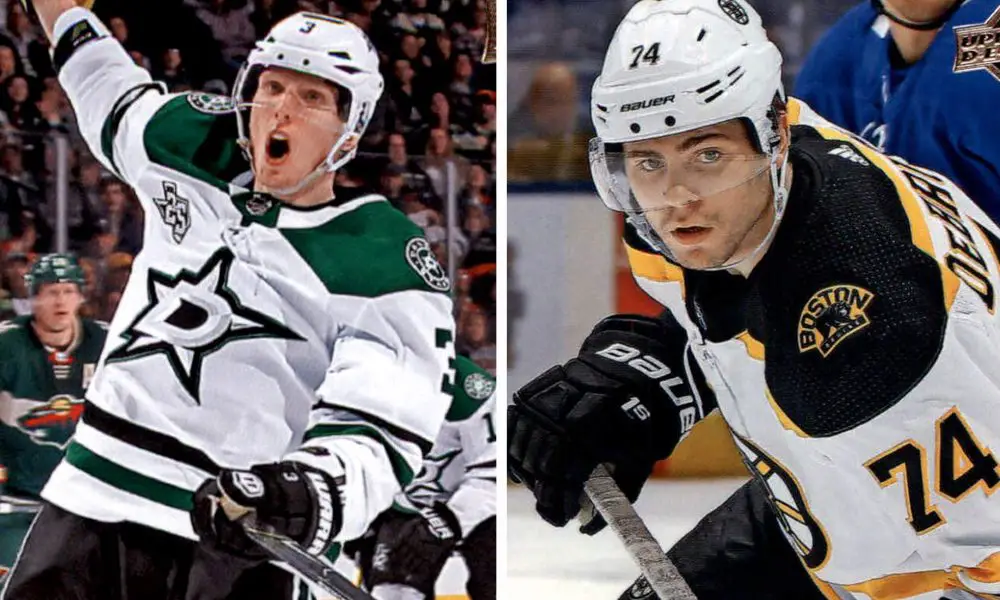 Dupont writes:
… in a 32-team NHL, he may have 31 potential trade partners, but he doesn't have the scoring depth to allow a quick flip of DeBrusk without bringing back legit offense or boosting the back end's ability to stop scoring. DeBrusk's stock has fallen. In the trade game, he's a distressed asset, in part by virtue of his ask out, and by his continued tepid production (5-5—10 in 30 games).
Bruins Kicking Tires on Klingberg
Murphy also reports that one of his sources claims the Bruins are among the number of teams expressing interest in defenseman John Klingberg. The asking price is apparently high — "Big. At least three components. Top-end stuff," the aforementioned source told Boston Hockey Now.
That said, if the Bruins get serious about Klingberg, it could be because the cost is significantly lower than what the Arizona Coyotes are asking in return for defenseman Jakob Chychrun. Jeff Marek reported that "the Dallas Stars have stepped up their efforts to trade John Klingberg. We believe very much he is getting dealt; hard to say exactly when but Dallas does seem aggressive, wanting to get something done soonish." It could be the Bruins believe the asking price will come down if the Stars become eager to move Klingberg.
Next: Rangers Interested In Canadiens' Winger Artturi Lehkonen