Goaltender Mike Smith is not ready to return to the team from a lower-body injury. In fact, the news on Thursday is worse than originally thought. He has returned to Edmonton and will not stick with the Edmonton Oilers on their current road trip. According to head coach Dave Tippett, "Mike Smith had a setback in practice. He's gone back to Edmonton for further evaluation."
Related: NHL Insiders Making Trade Link Between Oilers and Marc-Andre Fleury
When asked about whether or not this is a major concern for the team, Tippett added, "It is a concern for sure. It looks like he takes some steps ahead, but then he takes another step back. They will do more imaging of it today (back in Edmonton)."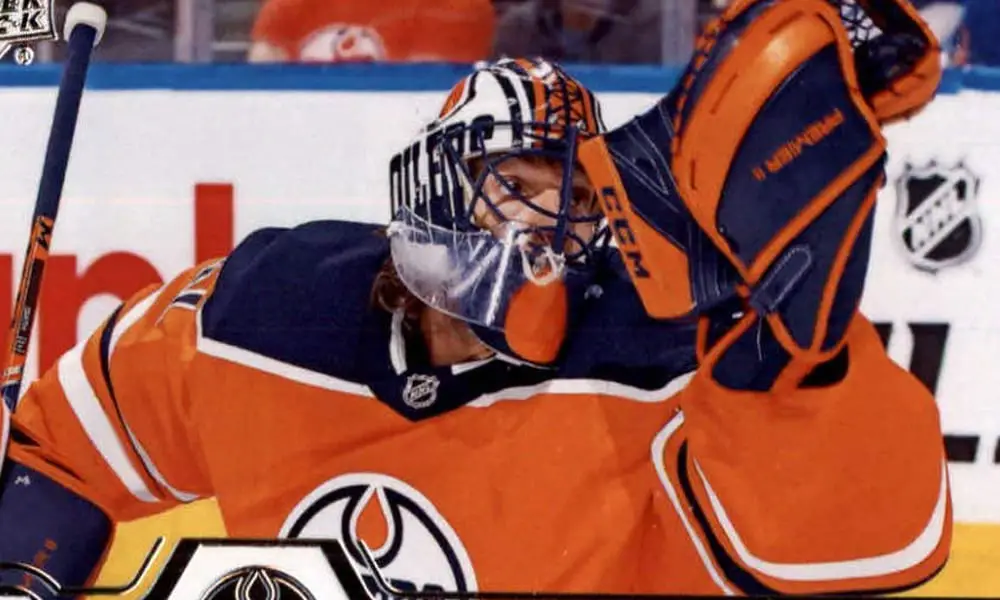 This is certainly not good news for the Oilers who were hoping to get Smith back on this road trip. Mikko Koskinen has played well and Stuart Skinner had a decent first outing for the Oilers in a loss to the Detroit Red Wings, but Smith was pegged as the starter this season and had been playing tremendous hockey until he went down with a mysterious injury.
Depending on how long Smith is expected to miss, expect chatter to surround the Oilers in respect to them potentially going out and finding a goalie on the trade market. Should either Koskinen or Skinner struggle, that chatter will get much louder as the Oilers don't want to risk their own setback from a fantastic 9-2 start to open the season.
Smith signed a two-year extension this offseason. Koskinen will get the start for the Oilers on Thursday night versus the Boston Bruins. Zack Kassian is also listed as day-to-day and will not play Thursday night.
Next: Blackhawks May Ask Toews, Kane to Waive No-Trade Clauses for Rebuild

More News
There has been a number of questionable hits early into the 2021-22 season, but...

The Anaheim Ducks have placed GM Bob Murray on leave pending an ongoing investigation...

The Pittsburgh Penguins could be looking to add a defenseman while the Toronto Maple...

The NHL's department of player safety has fined Matthew Tkachuk for his high stick...

Jack Campbell has confirmed that contract extension talks are underway with the Toronto Maple...

If the Vegas Golden Knights expect Mark Stone, Max Pacioretty and Jack Eichel all...

P.K. Subban is scheduled for a hearing with the NHL's department of player safety...

Sidney Crosby has tested positive for COVID-19 and will not be with the Penguins...

The Pittsburgh Penguins have come under fire for an alleged incident of sexual abuse...

The New York Rangers locked in a huge piece of their core on Monday,...