Incredibly, but perhaps not surprisingly, John Tortorella feels Connor McDavid needs to change his game if the 10-2 Edmonton Oilers are going to be a Stanley Cup-winning hockey team. During an ESPN intermission, Tortorella called out arguably the best player in the game and a star who has 24 points in 12 games and said, "I do think he has to change his game a bit."
Related: Mike Smith Suffers Injury Setback For Oilers
Tortorella added that the Oilers are not just going to outscore the other team in the playoffs and fill the net during the postseason. Saying McDavid has talked about culture and winning hockey, Torts noted that McDavid and the rest of the Oilers need to play on the other side of the puck and have a business-like attitude. It's a matter of McDavid saying "nothing's going to bother me no matter how you're going to check me."
The bother me comments were in reference to McDavid being a bit more vocal about not getting calls from officials in regards to infractions against him. There were at least two obvious missed calls in the game against the Boston Bruins on Thursday night that sent Twitter into a frenzy and McDavid looked at the officials as if to wonder how those infractions went unnoticed. McDavid is not a whiner at all, but he is getting annoyed by the sheer amount of ignored violations and Tortorella seems to suggest that this will continue so McDavid should just "shut up" and play.
"Don't talk about it, just play hard, play through it," said Tortorella.
Is Tortorella Right?
What's interesting about these comments is just who is making them. Tortorella has a history of coaching star players and driving them crazy because he stifles them. One example is Patrick Laine, who is having a rebound season now that he's not under Tortorella's guidance. Pierre Luc-Dubois is Top 30 in NHL scoring with 13 points in 13 games. You could argue that Tortorella's style is why he's not currently an NHL coach.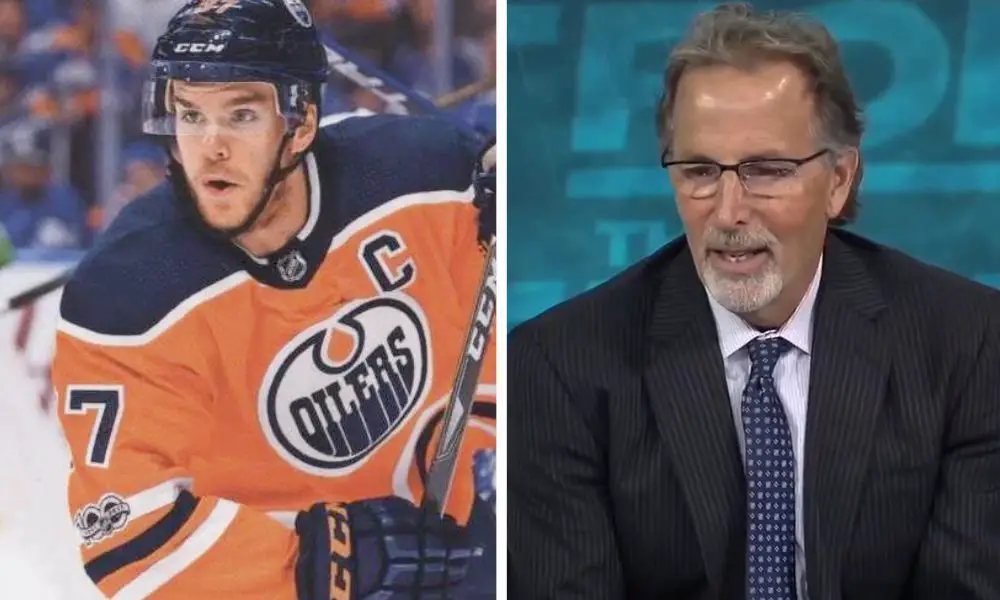 There will also be countless arguments that McDavid shouldn't change a thing. While every star will need to up their level of two-way hockey in the playoffs and defense is going to be important, McDavid is who he is because he's unafraid to get creative offensively. You simply don't handcuff him if you're his coach.
In fact, many would argue the game should change to McDavid and not McDavid to the game. These missed calls are making the league look like a joke and that players like McDavid are being so blatantly fouled and nothing is being called is atrocious.
McDavid Needs to Get Louder
The old-school way of calling these games is no longer the right way. No one is asking the officials to give McDavid calls and the Oilers power plays they didn't earn. Instead, he should get the calls that are actually egregious penalties. It's simple and asking McDavid to change his style of play to adapt to a league and its referees who are clearly in the wrong is doubling down on a mistake that needs to be fixed.
Tortorella is actually arguing the opposite for what should happen. McDavid needs to speak up, not shut up. He's not going to be considered a whiner when he's clearly right. The video evidence is everywhere that calls like the ones that were missed in Boston are blatant and on the verge of intentional.
When the Oilers get to the playoffs, what happened in 2020-21 when the Oilers faced off against the Winnipeg Jets, should not happen again. There should be no way that an entire series goes by and McDavid doesn't get one single call. Edmonton needs to put the NHL on notice and make it absolutely clear they're watching and frustrated, not adhere to a set of rules that are outdated and hurting the game.