In this edition of Toronto Maple Leafs' Quick Hits, I'll comment upon some of the news and considerations emerging from the team. The Maple Leafs await their next game, which will be on Saturday against the New York Islanders.
Related: Three Takeaways from Maple Leafs 6-3 Loss to the Rangers
Item One: William Nylander Should Be in the NHL All-Star Game
Maple Leafs' fans know that both Auston Matthews and Jack Campbell have received All-Star calls. However, one player on the team who hasn't is William Nylander. That seems to be a shame to me.
Nylander has 37 points to date this season. However, he's more than a scorer. He's driving the offense; he's playing both ways on special teams; and, can he wind it up and stickhandle through the neutral zone like few other NHL players. He's exciting and, to the surprise of many, he's really a hard-working player. He also plays defense.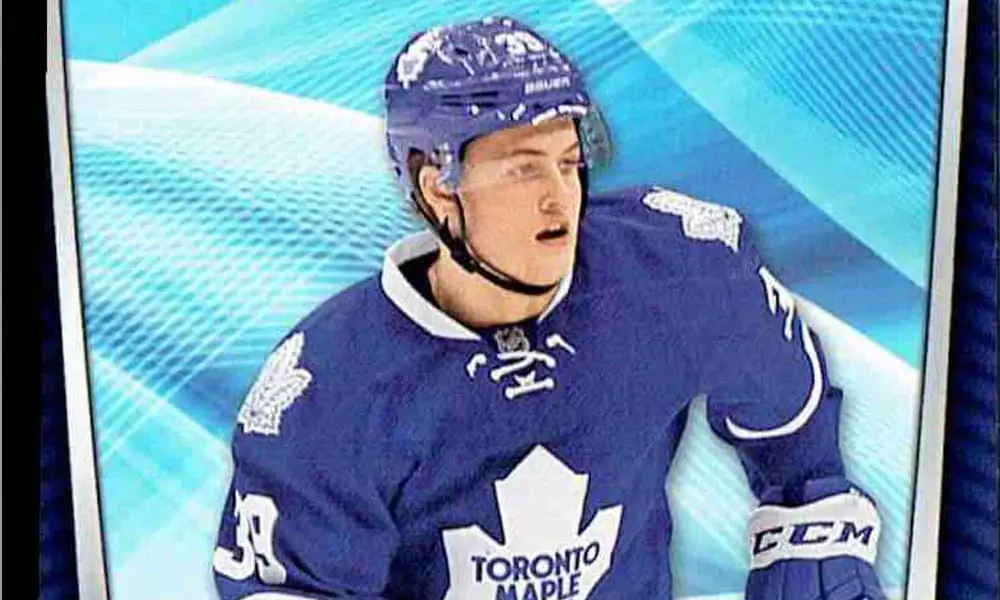 Nylander is going to have a career season that tops his two former 61-point totals earlier in his career. Not only that, he's shown he's crucial to the Maple Leafs' success since last postseason. He flat out deserves to get to the All-Star Game and it's a shame he hasn't been selected.
Maple Leafs' hockey fans will have to be content watching Matthews and Campbell represent their team at the event. 
Item Two: Time to Go After Edmonton Oilers' William Lagesson
Every team seems to have players the management or coaching staff has lost faith in. That's true with young defenseman William Lagesson of the Edmonton Oilers. 
For Maple Leafs' fans who don't know Lagesson, he's a 25-year-old Swedish left-shot defenseman who stands 6-foot-2 and weighs 207 pounds. He was drafted by the Oilers in the fourth round (91st overall) of the 2014 NHL Entry Draft. He's kicked around the Oilers' organization, but never has stuck on the roster and has been a healthy scratch regularly. 
But, his analytics are good and he shows enough talent that he might improve the Maple Leafs' defense. In addition, he makes $725,000 on his current contract. That might make him both an upgrade on the Maple Leafs' defense and an improvement to the team's salary-cap numbers.
There is one caveat. As Jon Steitzer noted in his hockey post on Wednesday, Lagesson's minutes are soft compared to defensemen such as the Oilers' Darnell Nurse. However, Lagesson is at the top of the Oilers' defensemen in two advanced statistics [xGF% (expected goals for percentage) and CF% (Corsi for percentage). 
Lagesson has only played in 10 games and hasn't played much in those games. However, he's been successful when he's played. Still, the Oilers just won't give him a solid chance to play.
Now that Lafgesson has passed through waivers, he's a potential trade possibility. If the Maple Leafs want to make a move that saves them salary-cap space, would the Oilers think Travis Dermott is an option for them? 
I think Lagesson's worth asking about. If he happens to become a UFA this summer, sign him. We know how successful the Maple Leafs were last summer with another Group Six Free Agent – Michael Bunting.
Related: Maple Leafs Open to Clearing Cap Space Before Trade Deadline