As the Toronto Maple Leafs prepare to play the last game of their six-game road trip against the New York Islanders tonight, the team has made a number of roster changes and player moves. As a result, the fourth line for tonight's game will have a different feel to it. As well, Maple Leafs' fans will be seeing a new defenseman.
In this post, I'll share the news from the team heading into the game.
Related: Maple Leafs Quick Hits: Nylander All-Star Snub & Going After Lagesson
Item One: Jack Campbell Gets a Rest, Petr Mrazek Will Play in Goal
In a bit of a surprise move to me, backup goalie Petr Mrazek will be in goal against Islanders in Saturday's game with the Islanders. Although Mrazek wasn't that great in his last start 10 days ago (on January 12) against the Arizona Coyotes, he'll be needed before the season's out. And, to be truthful, Jack Campbell has looked mere mortal in his last few games.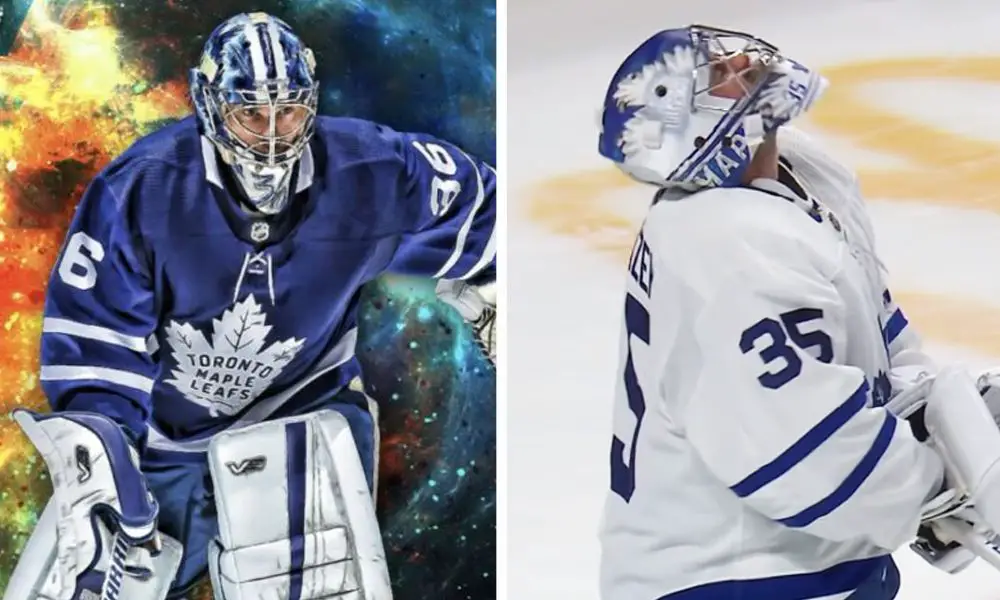 In Mrazek's last game, he gave up two goals on the 18 shots he saw and the team went down to defeat by a score of 2-1 defeat. The Maple Leafs met a hot goalie on that night, and the result was a defeat to the then worst team in the NHL. (The Montreal Canadiens have since hit the bottom of the NHL standings.)
The 29-year-old Mrazek needs to post a win for his team if it's going to head home with a winning record on this trip. Thus far the Maple Leafs' record in the first five games is 2-2-1. The Islanders aren't the highest-scoring team this season and average only 2.20 goals each game on home ice this year. That ranks 31st in the NHL.
Item Two: Ondrej Kase and Justin Holl Have Cleared NHL's COVID-19 Protocols
Yesterday, both Ondrej Kase and Justin Holl exited the NHL's COVID-19 protocols; however, neither of them will play tonight against the Islanders. Their levels of conditioning are simply not up to par and they can't go. However, both will likely be ready to return to game action on Wednesday against the Anaheim Ducks.
Kase has scored eight goals and added nine assists (for 17 points) in 30 games this season. Holl has averaged almost 21 minutes (20:45) of ice time and has registered three points in his last 12 games.
Item Three: The Maple Leafs Promote Veteran Defenseman Carl Dahlstrom
The truth is that, after looking solid during his previous games, defenseman Alex Biega didn't have a great game against the New York Rangers on Wednesday and Carl Dahlstrom has jumped into his place in the lineup. The Maple Leafs are looking for someone to give them solid (non-problematic) minutes as a depth defenseman.
Dahlstrom was brought up from the Maple Leafs' taxi squad on Friday. He's had NHL experience but hasn't made his Maple Leafs' debut. In his time with the AHL's Toronto Marlies, the 26-year-old Dahlstrom has registered 10 assists in 27 games on the season.
Item Four: Joey Anderson Will Play Against the Islanders
The Maple Leafs promoted Joey Anderson from the Marlies to their taxi squad yesterday. In his previous time with the Blue and White, Anderson had averaged just over six minutes (6:19) of ice time. After he returned to the Marlies from his most recent stint with the Maple Leafs, Anderson hit the ice skating and had a hat trick last Sunday.
Item Five: Line Combinations During Friday's Practice Session
Yesterday morning at the Maple Leafs' practice, The Hockey News David Alter tweeted the lines Maple Leafs' head coach Sheldon Keefe was using. They are seen in his tweet below.
Related: Three Takeaways from Maple Leafs 6-3 Loss to the Rangers