Jonas Siegel of The Athletic writes, "If GM Kyle Dubas can somehow swing it — with cap space still at a premium — the Leafs could certainly use another legitimate threat in their top six." It's an interesting statement when you consider the knock on Toronto is that they've been built as a top-heavy team with most of the money being spent on forwards. Then again, if you look at how unproductive the rest of the roster has been outside the "big four" you can get a sense of why the Siegel believes Dubas might be on the lookout.
Related: Three Takeaways from Maple Leafs' 2-1 Win Over the Flames
Seigel wrote in detail just how unhelpful the depth of the Maple Leafs' forward corps has been. Ondrej Kase finally broke up a streak of 16 consecutive goals scored by one of Auston Matthews, John Tavares, William Nylander, or Mitch Marner, scoring only his third goal of the season in Philadelphia on Wednesday night. Alex Kerfoot has two goals on the season, Michael Bunting has three, as does Jason Spezza. Wayne Simmonds, David Kampf, and Pierre Engvall have one each and Mick Ritchie has yet to score.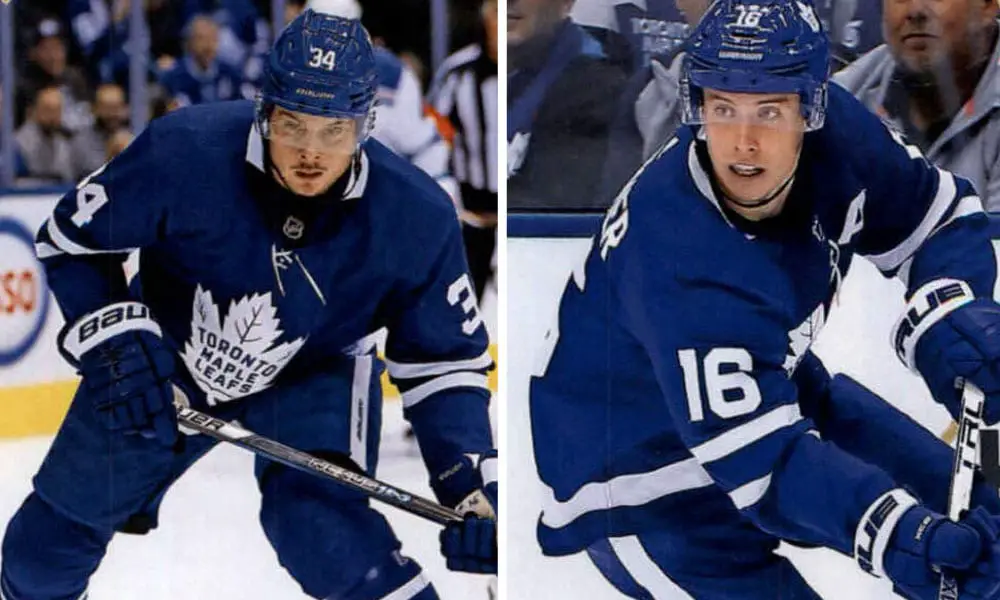 Not long ago, the Leafs had legitimate threats like James van Riemsdyk on their third line along with the likes of Tyler Bozak, Connor Brown, Andreas Johnsson, and Kasperi Kapanen. They were all fair bets to knock in 10-20 goals. All of them had to go for reasons of cost though.
And, of course, one can't forget about Zach Hyman, who walked to the Edmonton Oilers in free agency.
Siegel wonders if banking on the big four is enough and he believes Dubas will need to address the lack of scoring throughout the roster if the rest of the team doesn't get involved or the top stars go cold. He believes, "The stars go cold. The power play wilts. And it's lights out."
What's Out There?
The issue for the Maple Leafs is money. There are certainly top-six options available and more will become available as the trade deadline nears. The Leafs don't have much room to add a player they know will produce at the clip they need.
There's a difference between adding another player who may toil around in your bottom six and not offer much production. That's not the same as adding a player with a consistent ability to score 15-20 goals per season pop on and off of the Leafs' top-two lines and be a "legitimate threat."
Next: Blue Jackets Still Contemplating Patrik Laine Trade