This is not the time of the season where teams are just giving up players who could be useful in their lineup. It's also not the best time for clubs who are looking for immediate help to be finding it on the trade market. First, selling teams don't necessarily believe they're out of the running. Second, acquiring teams know they'll be paying a premium for players because the selling teams know they're desperate. Such is life for the Edmonton Oilers who are down three left-shot defensemen just a couple of months into the NHL season.
Related: McLeod's Success Means Oilers May Not Need to Trade For Depth Center
Duncan Keith left Tuesday's game versus the Dallas Stars in the second period and didn't return. The severity of his injury isn't known but the early expectation is that he won't be in the lineup for the Oilers on Wednesday as they take on the Arizona Coyotes. Already missing Darnell Nurse because of a broken finger and Slater Koekkoek because of an injury, the Oilers are in dire straits if none of those three are in the lineup.
Update: The Oilers have announced in their game-day injury report that Keith is listed as day-to-day with an upper-body injury. The good news here is that the initial announcement is that it might not be serious. The potential issue with a player of this age (as has been seen with Mike Smith) is that short-term injuries can turn into longer-term ones.)
Left to man the Oilers' left side is Kris Russell (not an NHL regular), rookie Philip Broberg and AHL stalwart William Lagesson. As head coach Dave Tippett put it, "It's a challenge."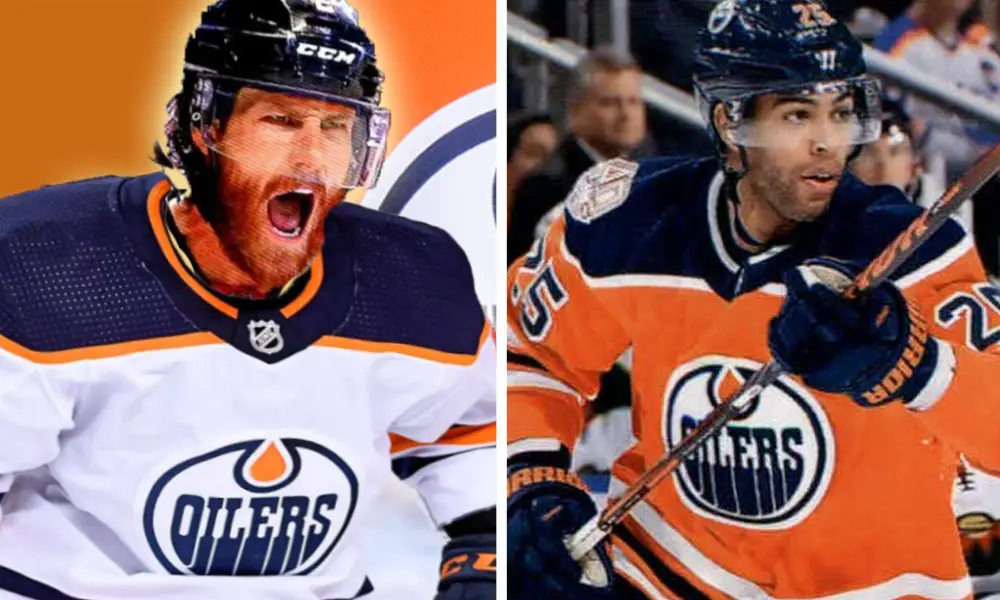 There is some good news when it comes to the injury situation. One, the Oilers have banked some points early in the season with a 13-5 record. They can afford to lose a couple of games and still be in the playoff mix by the time Nurse returns. Two, they play the Arizona Coyotes on Wednesday; you couldn't ask for a better team to have to face for your first game in this situation. Third, Philip Broberg has played extremely well in the two games he's played since being called up.
What About the Long-Term?
If Keith's injury is serious, the Oilers have to look around. It would be difficult for Edmonton to maintain their record with the three left-shot defensemen they have still healthy and another injury would be disastrous. Is there an option the Oilers can look at to solve their issues before they become serious issues?
Ben Chiarot might be an option out of Montreal but the Canadiens aren't officially selling yet. Brayden McNabb would be a nice fit out of Vegas, but Jack Eichel isn't ready to return and the Golden Knights aren't in a situation where they need to clear salary-cap space yet.
The Oilers may have no choice but to wait this out and hope the rest of the roster can pick it up, with less-than-ideal options doing what is needed to keep this team afloat for a few weeks.
Next: Maple Leafs' Player Moves for the Kings' Game: Muzzin, Campbell & Clifford