Some early-season success and things being quiet in St. Louis doesn't necessarily mean that forward Vladimir Tarasenko is, all of a sudden, going to backtrack on his earlier request to be traded by the Blues. According to Jeremy Rutherford of The Athletic, any talk that Tarasenko has changed his mind is pure speculation.
Related: Maple Leafs' Scribe Predicts Campbell Contract, What Comes Afterward
Rutherford writes:
Many have suggested that Tarasenko's early-season success — seven goals and 16 points in 18 games — could persuade him to stay. Another popular belief is that his friendship with new Blues forward Pavel Buchnevich, among other Russian teammates, might convince him to stick around. But again, that is speculation at this point.
The scribe goes on to suggest that all Tarasenko's early production has done is show he's closer to healthy than a lot of GMs had given him credit for and that the ask by the Blues, if Tarasenko is going to be moved, has gone up. In fact, Rutherford suggests that Blues GM Doug Armstrong is that he's valuing Tarasenko at a level that make it difficult to envision a trade is coming. Suggesting Armstrong believes his value to the club exceeds what he could bring back, Rutherford adds, "A few sources around the league feel that it has, but perhaps it's still not enough for Blues general manager Doug Armstrong to consider moving Tarasenko before the trade deadline on March 21 — or even next summer."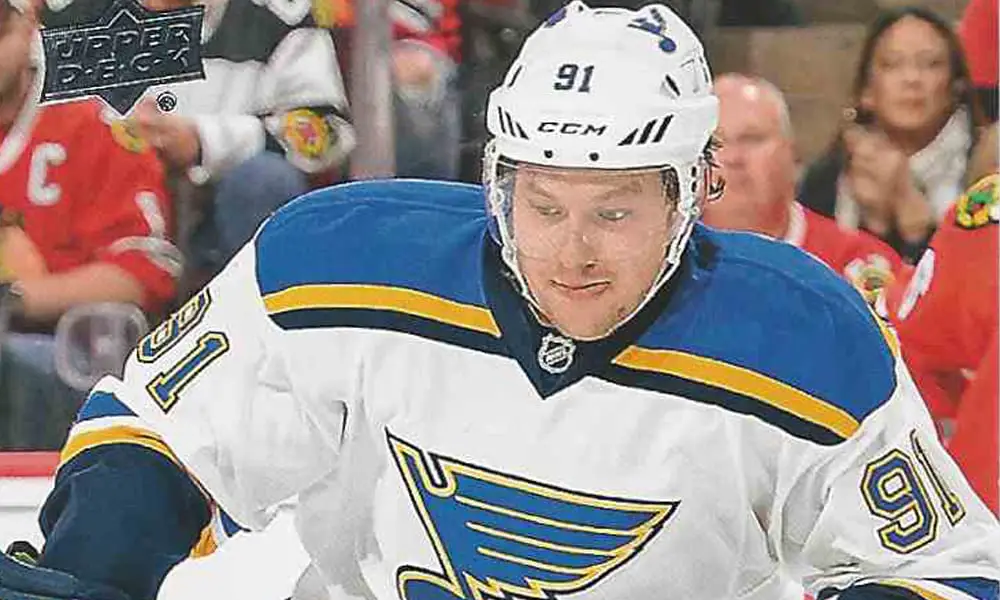 What Is the Long-Term Solution?
The report suggests that the Blues will wait to see where they are at with the season and the playoffs. If the Blues are in, don't expect Tarasenko to be moved. It will be the summertime when chatter picks up again. If the Blues are out, perhaps there's more talk about Tarasenko being moved before the trade deadline.
In the end, a lot of this hinges on if the player and the team can continue to co-exist. Right now, things are said to be fairly smooth without the talk of a trade hanging over the team. If everyone stays happy and comfortable knowing that the trade will eventually happen, things are likely to stay cordial.
Next: Is Selling High on Nazem Kadri a Good Idea for the Avalanche?