While there was talk the Montreal Canadiens almost moved Ben Chiarot as part of the deal that sent Tyler Toffoli to the Calgary Flames, it was speculated that the Flames didn't want to or couldn't afford to pay the asking price for Chiarot along with Toffoli. The Canadiens are seeking a certain return for each player they are considering moving and know what each is worth.
Related: Chiarot Almost Part of Toffoli Trade, Could Be Moved Next 7-10 Days
As a result, Montreal is moving onto other teams and one of them might be the New York Rangers. According to NHL insider Pierre LeBrun: "Keep an eye on the Rangers and the Habs between now and March 21." He added:
"I think Montreal covets some Rangers prospects. Habs could fill some Rangers' needs. Montreal would rather add prospects over picks. Already have 12 picks for the July draft. Rangers' pipeline drawing Habs interest."
That the Rangers and Canadiens are talking makes sense. Not only is there a fit player-wise between the two teams but there's a relationship between Canadiens' current VP of Hockey Ops Jeff Gorton and Rangers President and GM Chris Drury that already exists. Gorton was responsible for drafting many of the Rangers' prospects and would know them well. That he would like them on his Canadiens' roster shouldn't be surprising.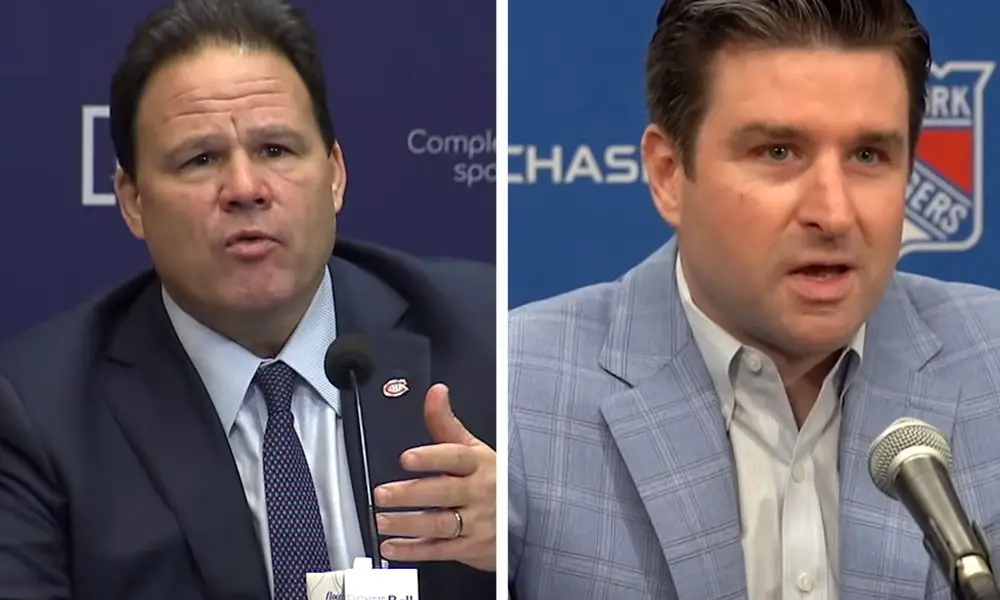 What Might a Deal Consist Of?
It doesn't sound like too many players are off the table in Montreal if the right offer is made. Some of the names most likely to be moved are Chiarot, Mike Hoffman, Joel Armia, Arrturi Lehkonen, Cedric Paquette and Jonathan Drouin, while Jeff Petry is being shopped but might be harder to move. The Rangers could certainly benefit from having one of those players on their roster and have plenty of cap space to add any of them.
As for what they'd have to give up to acquire what they need… the Canadiens are looking for another first-round, maybe two depending on who all gets moved. The Rangers are dangling Vitali Kravtsov, out there for teams to consider but the Rangers might be more interested in someone like forward Filip Chytil or blueliners Libor Hájek and Zach Jones.
Next: Golden Knights GM Denies Rumored Trade Interest in Marc-Andre Fleury