The difference in the 5-4 win by the Toronto Maple Leafs and the Chicago Blackhawks was one lucky bounce and one Maple Leafs' player being in the right place. An odd bounce from the end boards that ricocheted the puck to an open David Kampf for an easy goal late in the third period was that difference. With the Blackhawks goalie completely out of the picture, Kampf hit the open net to put this game into the win column for the Maple Leafs.
Otherwise, a Maple Leafs' 4-1 lead might have evaporated. For the third game in a row, the Maple Leafs made too many errors on the ice. There were too many giveaways and too many odd-man rushes. It was the same kind of ugly that's followed the team around for three games in succession.
Thankfully, last night the Maple Leafs got the lucky bounce they needed.
Related: Maple Leafs' Quick Hits: Mrazek, Kase & Mikheyev
Takeaway One: Petr Mrazek Wasn't as Bad as the Score Suggests
Mind you, there were a couple of goals Petr Mrazek might have wanted back; however, his play wasn't as bad as the scoresheet would suggest. He won his first game back with the team after missing 19 games between starts. And, a win is a win. Still, there's no doubt that the team will hear it from their coach the next time they practice.
Mrazek made some saves similar to those that caused his groin injury; however, he survived those and finished the game healthy. In total, he saved 31 shots on the net and let four past him. He looked rusty and probably needs a couple more games to get in sync. However, for a long stretch during the middle of the game, he held the Blue and White in the game and allowed them to go ahead by a 4-1 score.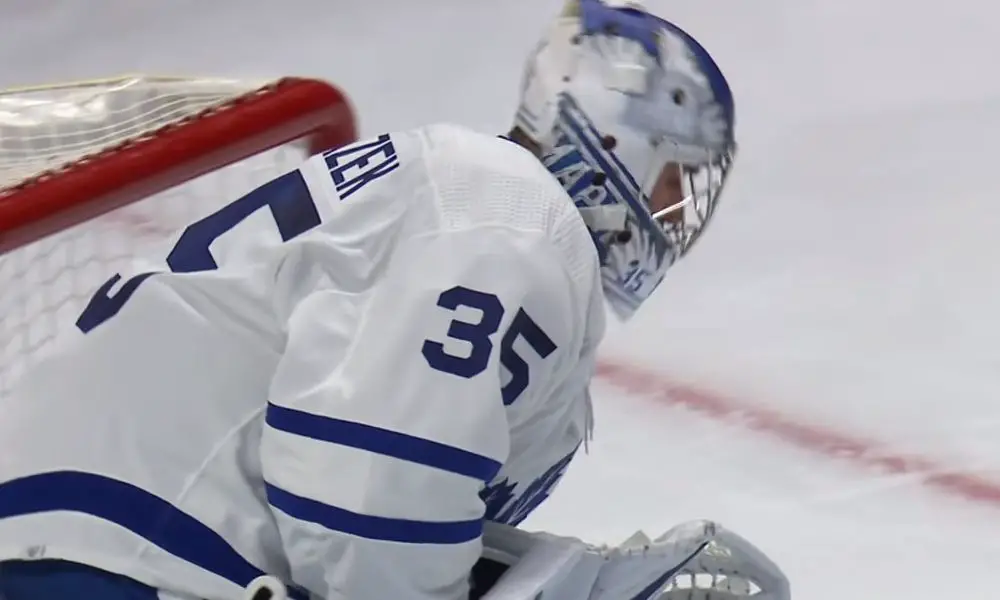 In summary, after so much time off, Mrazek didn't look bad. However, he could have been better. His team didn't help him much. Maple Leafs' fans should get used to seeing Mrazek in the net because, I'm guessing, the team will opt to give Jack Campbell more rest as a way to help him stay healthy for the rest of the season.
Takeaway Two: David Kampf Keeps Getting to the Right Spot
Tonight was not the first goal David Kampf has scored this season from being in the right place at the right time. The Maple Leafs' newcomer doesn't score often, but he does score more often than fans might have expected given his NHL history. Right now Kampf has four goals and four assists in his 29 games played. Kampf's top point season is eight goals and eight assists, and he's on pace for 11 goals and 11 assists.
Kampf's goal was the game-winner. Although it's his first goal in 12 games, I can't think that anyone in the Maple Leafs' organization ruing the day he was signed. He's become a great addition to the team and offers that shutdown third line that Maple Leafs' head coach Sheldon Keefe has wanted since he's come to coach the team. I predict Kampf will wear a Maple Leafs' uniform for a number or years.
Takeaway Three: Auston Matthews Hasn't Cooled Down Yet
Count them up. Auston Matthews is now on a nine-game streak where he's scored almost two points per game (with 16-points during that stretch). Last night, Matthews registered a goal and an assist – both on the power play. That keeps the team's power-play humming at the best percentage in their history. Those high percentages might now last, but the Maple Leafs' special teams are really confident and really good.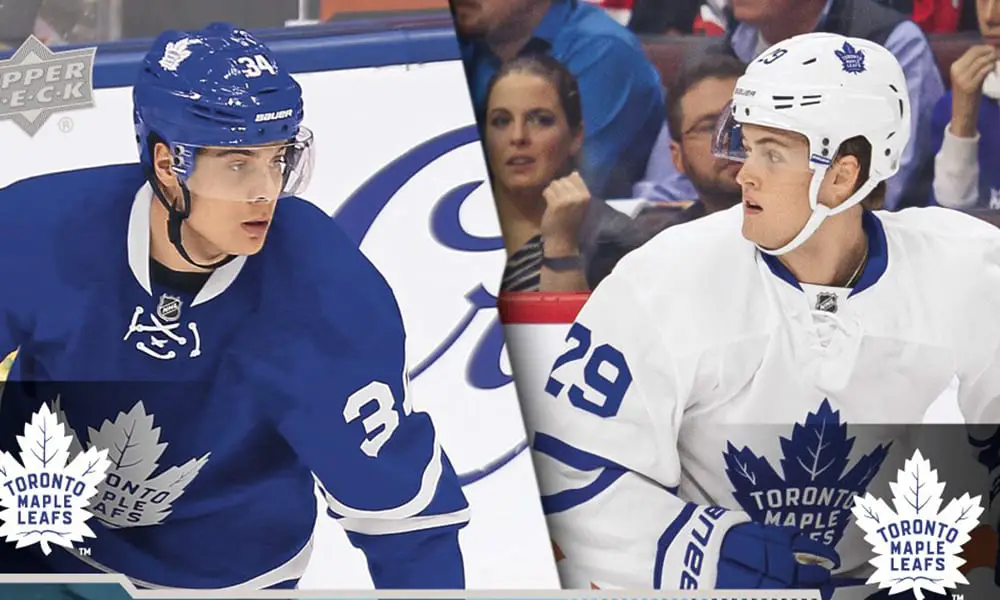 Of Matthews' 16 points in those nine games, seven have been power-play points. He's really going well now and might start to rise steadily up the leader board. His 18 goals put him only five behind the Edmonton Oilers' Leon Draisaitl for the NHL lead.
Takeaway Four: William Nylander Is on His Way to a Career Season – Easily
William Nylander is on a pace he hasn't seen before – ever. The result is that, unless the wheels fall completely off his wagon, he'll easily pass the two seasons where he scored 61 points. He's halfway there, with 30 points in only 29 games.
Last night Nylander scored a goal and added two power-play assists in the 5-4 win over Chicago. Nylander now has a four-game streak where he's scored seven points. He's also scored goals in three straight games and is averaging over a point-a-game (with 30 points in 29 games).
More interestingly, the "Trade Nylander" chants have all but disappeared. That's good news.
Related: Maple Leafs Quick Hits: Spezza, Rielly, Nylander & Mrazek