The Calgary Flames might be faced with two very important decisions. Either go "all in" this season because the organization isn't sure how many more cracks they'll get at the playoffs with their two biggest stars or try and fit the big names in next season, moving smaller pieces along the way.
Related: Flames to Add "Significant Name" at This Year's NHL Trade Deadline
Conversations in Calgary continue when it comes to Matthew Tkachuk who is a pending RFA with salary arbitration rights. Jeremy Rutherford and Hailey Salvian of The Athletic took a look at what it might cost to keep him in the fold, and noting that he's a key piece of the roster and having a tremendous season, his NHL value is as high as $13 million per year. It will take at least between $9 million and $10 million annually to keep Tkachuk a member of the team long-term. Both ballpark a $10 million, eight-year extension is not unreasonable.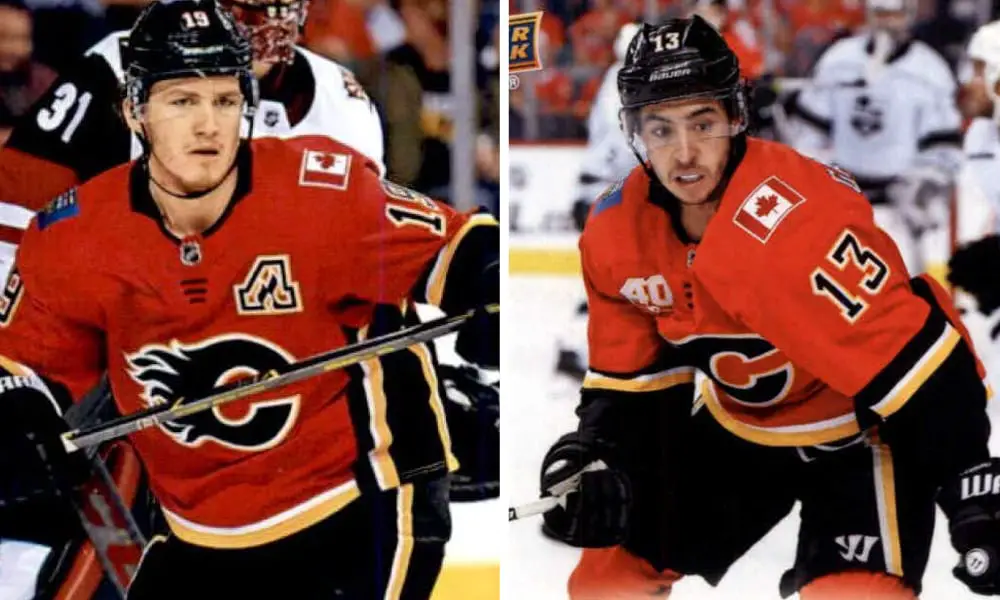 Meanwhile, Johnny Gaudreau is a pending unrestricted free agent and he too is having a fantastic season. If Flames want to sign him long-term, it could cost the team around $8.5 million per season. Add in a new deal for Andrew Mangiapane at around $5 million per year and the Flames don't have much room to sign free agents like Oliver Kylington, while also filling out other roster spots.
That creates a conundrum for the Flames. Should they part with one of Tkachuk or Gaudreau? Or, do they keep both this season, add pieces before the trade deadline and make a run at the Stanley Cup knowing that this window to win with the current stars is closing, and closing fast.
Steve Macfarlane of Calgary Hockey Now believes Flames management should be in "go-for-it" mode. He writes that the lack of guarantees and the players in question often being quick to talk about exploring their free-agency options means not relying on the unknown. He writes:
The lack of uncertainty for the future and the fact the Flames have shown at times this season they can hang with the best and embarrass the worst even while relying on one line to do all the offensive heavy lifting is why the Flames need to add a couple of solid pieces to the lineup before the NHL trade deadline.
What Would the Flames Be Targeting?
He adds there is talk in Calgary that the team is connected to names like defenceman Ben Chiarot of the Montreal Canadiens and forwards like Jordan Eberle of the Seattle Kraken. The talk surrounding Mark Giordano never seems to go away and there are other options the Flames can look at as well.
There was talk the Flames kicked tires on Evander Kane before Kane signed with the Oilers. Take that for what it's worth.
Next: Canucks Set Insanely High Trade Price for J.T. Miller