Saying the Calgary Flames could have interest in trading for Tyler Toffoli ahead of this year's NHL trade deadline, NHL insider Elliotte Friedman notes, "There's a lot of teams that are penciling in Tyler Toffoli with Calgary." He added that if he had to make a prediction it would be Toffoli to Calgary, but if the Montreal Canadiens are going to deal the forward to the Flames, they might be asking for a significant return.
Related: Flames "All In" Thanks to Tkachuk, Gaudreau Contract Uncertainty?
Friedman noted while on the Jeff Marek show that insiders are connecting the Flames and Toffoli in trade talks as Calgary is looking for secondary scoring. Toffoli has no trade protection in his current contract and the Habs are rumored to be a heavy seller this season, potentially moving out Toffoli who has two seasons remaining on a deal that pays him $4.25 million per season.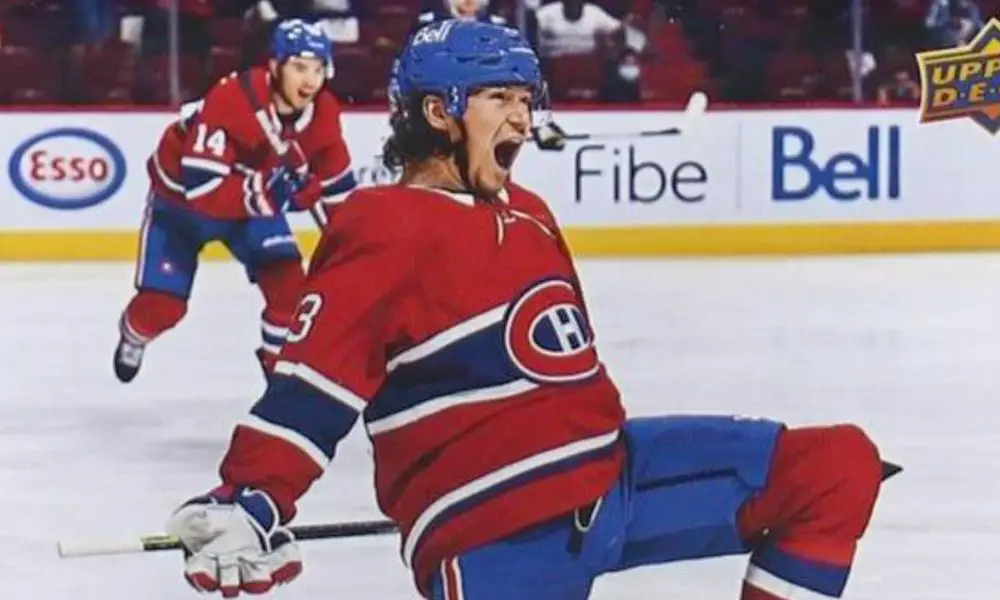 During a stint with the Los Angeles Kings, Toffoli has played for current Flames head coach Darryl Sutter, so the two are familiar with one another. Toffoli could fit nicely with the Flames' current mix of forwards as he played with Sean Monahan in junior, and spent time with Chris Tanev and Jacob Markstrom in Vancouver.
As per PuckPedia, the Flames currently have space to add a player with a cap hit of approximately $2.84 million for the rest of this season. If they can work out a deal with Montreal to retain salary or ship another player back in return along with what might be a first-round pick, this deal could work for the Flames without having to do too much more to fit the forward on their roster.
If the Flames have to move a prospect in the trade, it is expected that the Canadiens will ask for one of Matt Coronato, Jakob Pelletier, or Connor Zary.
Next: Oilers Fire Dave Tippett, Bring Woodcroft In as Coach