The Calgary Flames were rumored to be the team most heavily interested in Tyler Toffoli. On Monday, the deal was finalized as the Flames sent two draft picks and two other pieces back to Montreal in exchange for Toffoli who and two-and-a-half more seasons at a cost of $4.25 million per season.
Related: Ben Chiarot Injury Could Change, But Might Speed Up Trade Talks
Darren Dreger of TSN was the first to share the news, posting that the Flames were sending a first-round pick, a fifth-round pick and Tyler Pitlick back to the Canadiens in exchange for Toffoli. In an update on the Toffoli trade details, Elliotte Friedman notes, the return for Montreal is a first-round pick, a fifth-round pick, Emil Heineman and Tyler Pitlick.
Toffoli has been a steady producer for the Canadiens since signing with them as a free agent. This season he has nine goals and 26 points in 37 games. He posted 28 goals and 44 points in a shortened 52-game season last year. He added five goals and 14 points in the Canadiens' 22 playoff games as the team made a run to the Stanely Cup Final, only to be a disaster of a franchise this year in terms of wins and losses.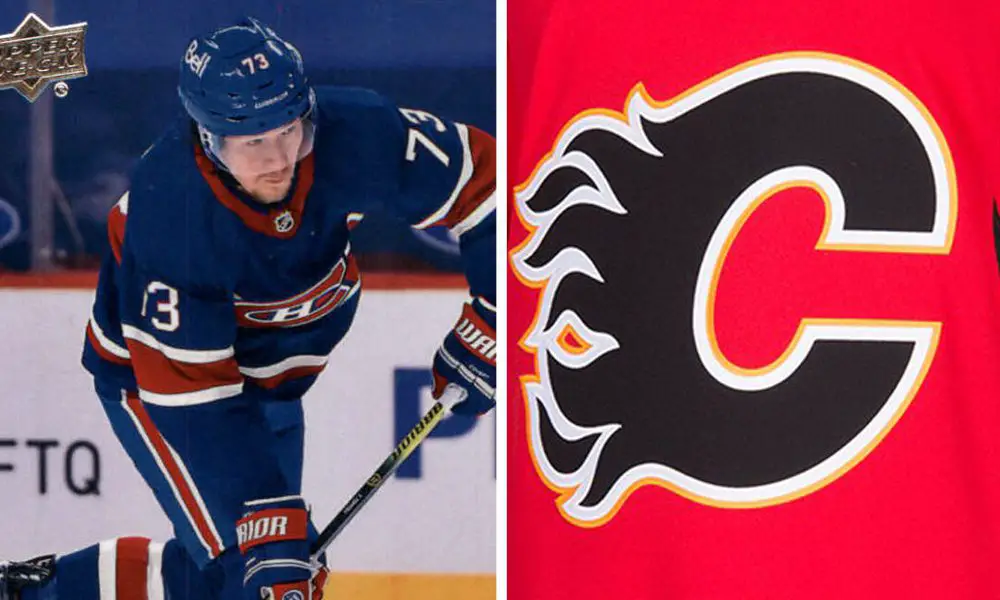 Toffoli Was Part of the Changes in Montreal
Big changes in Montreal, including the firing of GM Marc Bergevin have led to new executives and a new overall look at where this franchise is going. Toffoli was going to potentially be a piece the team would keep, but he was being dangled out there to see if a good offer was made for his services. Calgary obviously wanted the player and made a push to acquire him.
The 29-year-old has 76 games of playoff experience and has made two Stanley Cup Finals appearances (2014, 2021), winning the Cup with the Los Angeles Kings in 2014.
Next: Maple Leafs Getting Interest From Teams in a Nick Ritchie Trade