Ethan Bear knew he messed up. When the defenseman didn't just fail to clear the puck at a critical time in Game 4 of the Edmonton Oilers versus Winnipeg Jets series, he also gave it over to Jets captain Blake Wheeler and ultimately the puck wound up on Mark Scheifele's stick who scored to tie the game. It was an error Bear knew he shouldn't have made and the coach sat him until the third overtime period when he got one shift.
Related: Oilers Will Likely Try to "Offload" Tyson Barrie's Salary This Offseason
The Oilers' 2020-21 season ended in disappointment with a four-game sweep at the hands of the Jets and Bear was traded to the Carolina Hurricanes during the offseason for gritty forward Warren Foegle. Bear didn't ask for the trade and it wasn't the way Bear wanted his tenure with the Oilers to end, but he notes the trade was probably the best thing for him and a fresh start to show he's still a good player was important.
As per a column by Daniel Nugent-Bowman of The Athletic, Bear spoke recently about his departure from the team and says he was a bit surprised at how everything came crashing down around him. He noted, "If you watch that series again, I had a really good series." Bear added, "I had one mistake on a game-tying goal, and it was like I gave up the whole four-game series. That's what I've never understood. It was the one thing that people wanted to point their fingers at."
When the team traveled back to Edmonton for exit interviews, Bear knew something wasn't right. "The one thing that sucked is I didn't feel like I had much support when it happened," he says. "It was such a weird thing to go through, and it just felt like I was alone." To find out he was being traded likely didn't surprise him with that feeling in the back of his mind.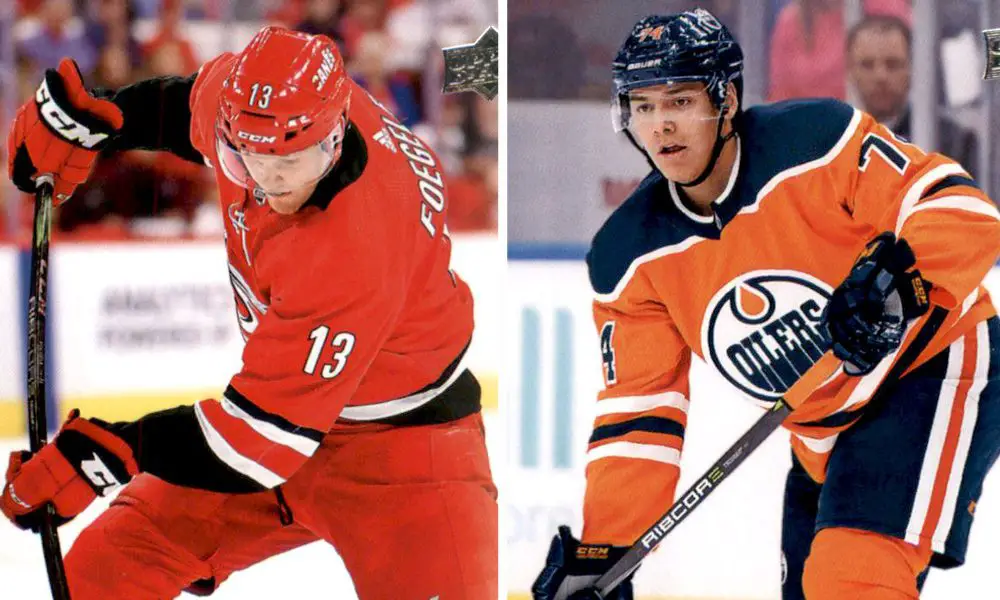 What made it worse was the racist insults he received from fans after his turnover. That really stung and motivated him to push forward with a foundation to support Indigenous athletes.
Bear Returning to Edmonton On Saturday?
It's not a given that Bear plays versus the Oilers Saturday night, but if he does suit up, it would make Bear's first game in Edmonton since he was traded. His entire immediate family plans to be in attendance, and likely many of his extended family members will be there too. "It's going to be a really hard game for me, emotionally," Bear says.
Oilers fans will be watching him closely as well. There's a lot of chatter about that trade and how well Foegele has fit in with the club versus what the defense would look like if Bear was still a part of it. It's a trade that may be debated for years to come, especially if Bear turns into a steady top-four defender over the duration of his career.
The ceiling on this player is said to be very high and perhaps the Oilers will get a taste of what they gave up as they take on a very talented Carolina Hurricanes team.
Next: Scribe Suggests Huge Blackhawks & Rangers Trade Involving Patrick Kane