As per Daily Faceoff's Frank Seravalli, there are rumors coming out of Vancouver that the Canucks might prefer to trade Brock Boeser over J.T. Miller as the organization approaches the trade deadline. While Jim Rutherford has maintained that the Canucks are not in a rush to make any deals, if they are going to trade one of their key forwards, it sounds like Boeser might be the preference.
Related: Canucks Thinking of Trading Players to Make Room for Miller Extension
Boeser trade talk has amped up over the past few days. He has seen a resurgence under new head coach Bruce Boudreau and posted 10 goals in 21 games, which has teams looking at him and wondering if he and his contract would be a good fit. Currently making $5.875 million, he's a pending RFA and with team control and a club might find him a long-term fit. Seravalli notes that Rutherford has "repeatedly stressed that creating salary cap flexibility is key" and moving Boeser's contract would certainly fall under the category of freeing up money.
Boeser May Be Too Expensive For Canucks Moving Forward
Seravalli also notes, "There are other roster players that can achieve space and freedom, but there is a sense the Canucks are not sold Boeser's play will be commensurate with the large qualifying offer due to him this summer, which makes him a prime candidate to move.' In other words, they like Boeser, but the team is wondering if they like him enough to pay him the big bucks his contract will demand.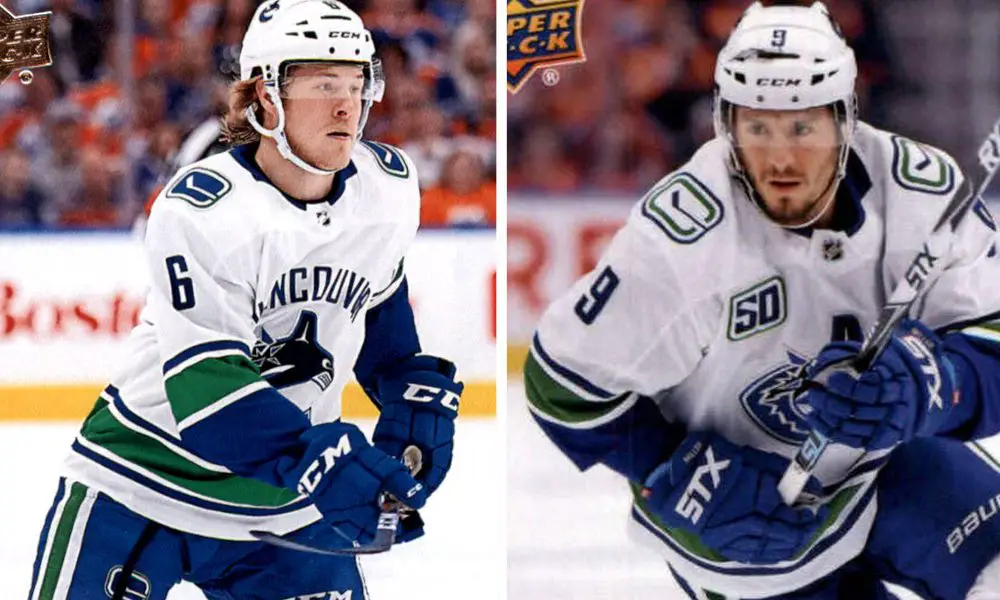 Perhaps moving him will yield a better return long-term and Seravalli wonders if a team like the New Jersey Devils be a fit? Clearly, if Boeser is on the trade block, teams will be intrigued. The ask and what teams are willing to give up knowing they need to commit big money to him could be the only real hurdle.
Next: Four Teams Interested in Trading for Blackhawks' Brandon Hagel