With all the talk that J.T. Miller could be moved out of Vancouver, few people have stopped to actually think about whether or not the Canucks would consider re-signing the forward. He's got one more season remaining on his contract after this one, and typically, this is around the time when a franchise might begin contract extension talks with a player in Miller's situation.
Related: Canucks' Luke Schenn Addresses Rumors He's on Trade Block
NHL insider Elliotte Friedman is considering just that idea in his latest 32 Thoughts column when he suggests that one of the reasons other names are popping up in trade rumors out of Vancouver is that the Canucks want to retain Miller and those trades would be making room for his next contract.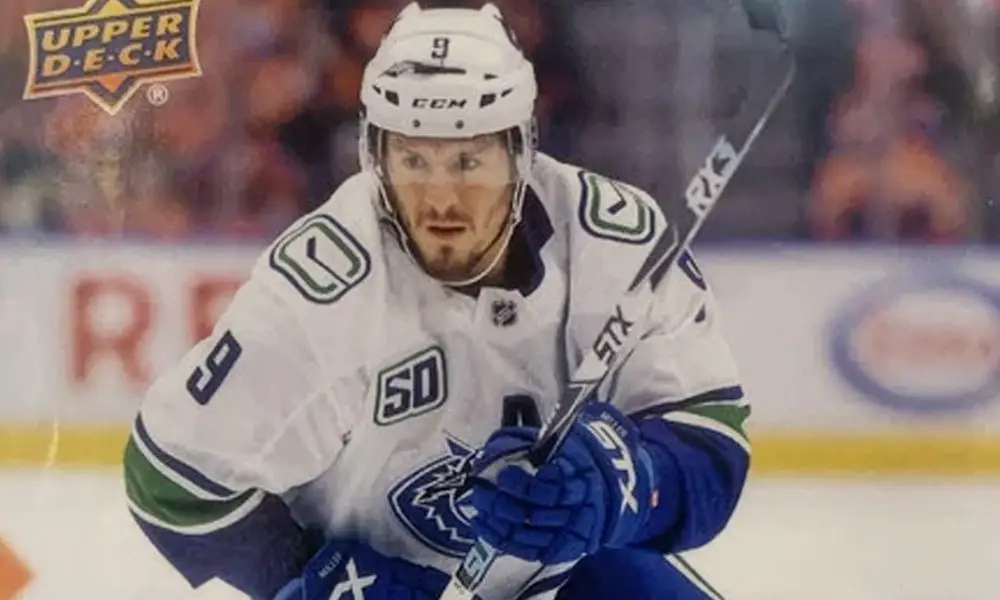 Friedman writes:
My sense is that part of Vancouver's thought process includes the possibility of re-signing JT Miller, not trading him. I'm not saying that's the likely outcome, but, at the very least, they've investigated the idea and what it would take. That's one reason other names — like Conor Garland's — are out there. President of Hockey Operations Jim Rutherford wants to create room, and will explore almost all options to do it. I do think at least one team's made a run at Miller (my guess is the Rangers), but obviously not to the point where the Canucks said yes.
The question then becomes, how badly do the Canucks want to keep Miller versus how big do the offers get from other teams to let Miller go? Jim Rutherford and Patrick Allvin are looking at re-shaping the Canucks' roster and if Miller is part of their vision, perhaps few offers would entice them enough to make a move. That said, if someone like the Rangers really step up and make the Canucks an offer that's hard to pass up, Rutherford and Allvin could do a lot of good for the franchise by bringing in top-end prospects and picks.
Miller Has Value, But For How Long?
Miller is the type of player that will offer the Canucks real value over the next six or seven seasons. After that, he'll be around 35 years old and not as valuable, likely seeing a sharp decline in production. If the organization wants to extend Miller, can they get a deal done for four or five more seasons? Anything beyond that is a bit of a risk.
A seven or eight-year contract could pose cap problems for the team down the line, a situation they'd like to avoid since they're trying to work their way out of cap problems the previous regime put them in.
Next: Canadiens Not Willing to Sell Low on Jeff Petry, Dallas Stars Interested