It was a brief one-sentence throw-in from hockey scribe Bruce Garrioch, but in a recent article for the Ottawa Sun, he wrote that the Chicago Blackhawks are shopping forward Dylan Strome this offseason and likely exploring the trade market to see if a team will come forward with interest ahead of the NHL Expansion Draft.
According to Garrioch, the team is ready to move on and adds:
"The No. 3 overall pick in the 2015 draft by Arizona, Strome had only nine goals and 14 points in 40 games last season. He would eligible for the expansion draft.
It sounds like the Blackhawks believe Strome will be selected by the Seattle Kraken if left unprotected and that instead of letting him leave for nothing, they might want to see what the market will offer.
Related: Hamilton to Maple Leafs Talk Heating Up, Morgan Rielly Out?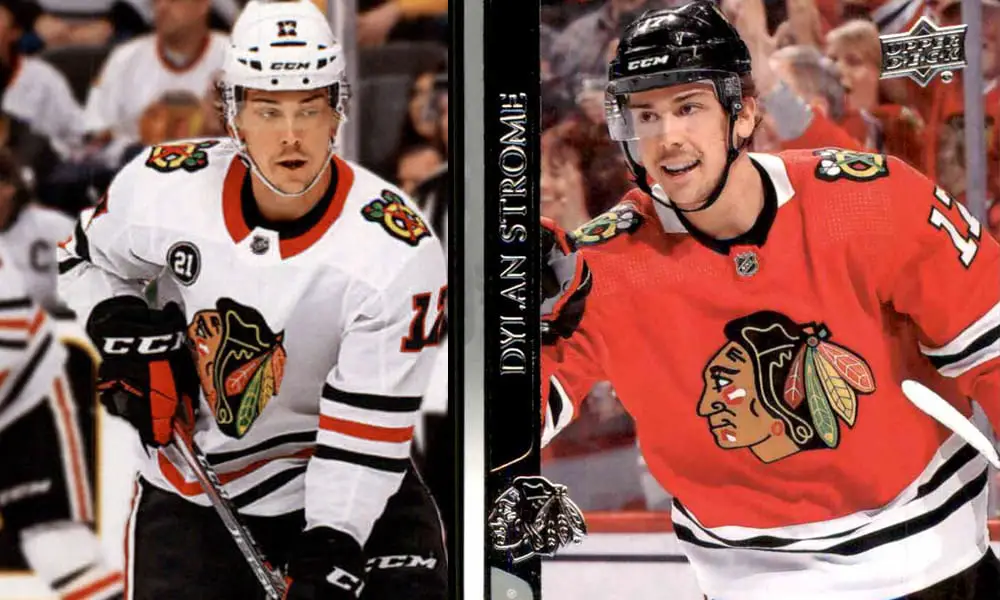 Honestly, this shouldn't come as a shock. The Blackhawks have seemingly already moved on from Strome as he didn't see a lot of playing time towards the end of the season and his ice time fluctuated. Strome spent parts of the last two seasons moving around the lineup, playing multiple positions and on different lines. He was often a healthy scratch but there might still be interest in him as he's only a couple seasons removed from 51 points in 58 games. If another team believes he's a strong gamble with the potential for a huge payoff, it might make sense to see if the Blackhawks will dump him.
The Blackhawks might be looking for a defenseman in any return as they have a wealth of forwards (while unproven at the NHL level). Case in point, Strome didn't often play despite Jonathan Toews and Alex Nylander not being in the lineup.
Strome Could Be a Safe Bet for a Team
Strome is on the final year of his current contract with a $3 million cap hit. If he has a good year, he probably won't be getting a massive raise in a flat salary cap as an RFA. If he has another poor year, he might be forced to sign a short-term deal with a club who needs him to prove more before committing to him.
Better yet for the acquiring team, if the Blackhawks would be willing to retain a little salary, it's probably a better option than trying to swing a side deal with Seattle. Their asking price for that kind of thing is reportedly astronomical.
Next: Kirill Kaprizov Turns Down Wild Deal, Contract Talks Cool