There's some talk that UFA defenseman Dougie Hamilton might be considering the Toronto Maple Leafs as an free agent destination this offseason and the rumors of that being the case has quite a few insiders talking. The conversation has ranged from Toronto not being the right kind of fit for someone with Hamilton's personality, while others suggest the player and the team would have mutual interest. There would also have be some major player movement to make it work.
Related: Zach Hyman's Big Decision: The Maple Leafs or the Money?
Elliotte Friedman was on SN 590's show Lead Off with Ziggy and Scotty Mac and talked about the idea of Hamilton coming in to stabilize the blue line for a Leafs team that could stand to flip some of the roster after a disappointing first-round playoff exit. Friedman said he's been told by sources that Hamilton might be interested in Toronto, considering he's a local guy, but that other sources have suggested the Leafs might not be the best fit for Hamilton's personality.
The heavy scrutiny that would come with playing in Toronto would have to be something Hamilton would be alright with, but Friedman admits Hamilton might be the type of player who is motivated to prove people wrong. In other words, if you tell him he's not a good fit, he might try to prove why he is.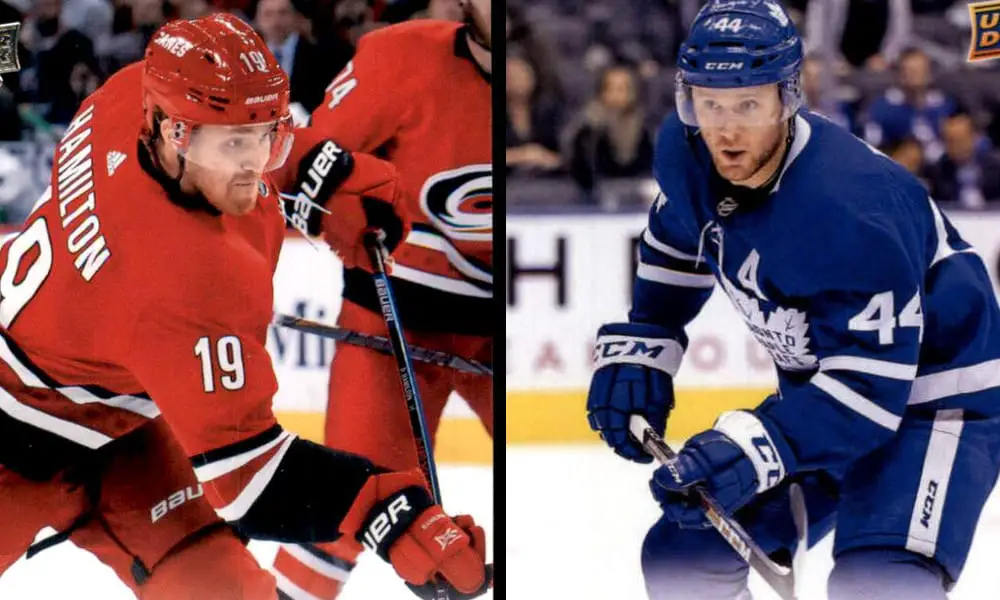 The hosts of the show said that Hamilton anchoring the top pair with Jake Muzzin anchoring the second pair and TJ Brodie anchoring the third pair is appealing. This, of course, means that Morgan Rielly would need to go and the Leafs might be ok with that because a huge decision needs to be made about Rielly's future with the team anyways.
Hard to Believe Toronto Isn't Looking At This
Friedman said he thinks the Maple Leafs are looking at ways to see if a deal like this could work for the team. If Hamilton is actually interested and Toronto can make it work, GM Kyle Dubas is going to try. Luke Fox of Sportsnet adds that Hamilton might be thinking about the Leafs and noted that Dubas likes the player. The question is, are the Leafs willing to let go of Morgan Rielly, who Fox called "a heart-and-soul component of Toronto's roster."
Next: Kirill Kaprizov Turns Down Wild Deal, Contract Talks Cool