Depending on what the Chicago Blackhawks choose to do this summer, forward Patrick Kane may or may not be a part of their plans. A team that has already begun the process of a rebuild, Kane has told teammates he's not ready to leave the organization, but that may change as more and more players depart over the summer and the prospect of winning anytime soon looks more and more far-fetched. If Jonathan Toews leaves or Alex Debrincat and Dylan Strome are dealt, what are the realistic chances Kane is going to find a good reason to stick it out?
Related: Searching For an Identity: Jets May Be Among Busier Teams This Summer
Should the offseason come and teams start asking about Kane's availability, the chances he considers a move increase. With that in mind, let's take a look at three teams that could show genuine interest in the forward and bring him on board to play out the final year of his current $10.5 million contract.
The Colorado Avalanche
The Avalanche have shown they are going for it. Their window to win is now and no team was arguably busier than the Avs were at this year's trade deadline. They added rentals in Josh Manson and Artturi Lehkonen and they've got some start players looking to make a deep run. They are the league's best team this season and they're the favorites to win it all. They also have some important players playing out the final year of their contracts.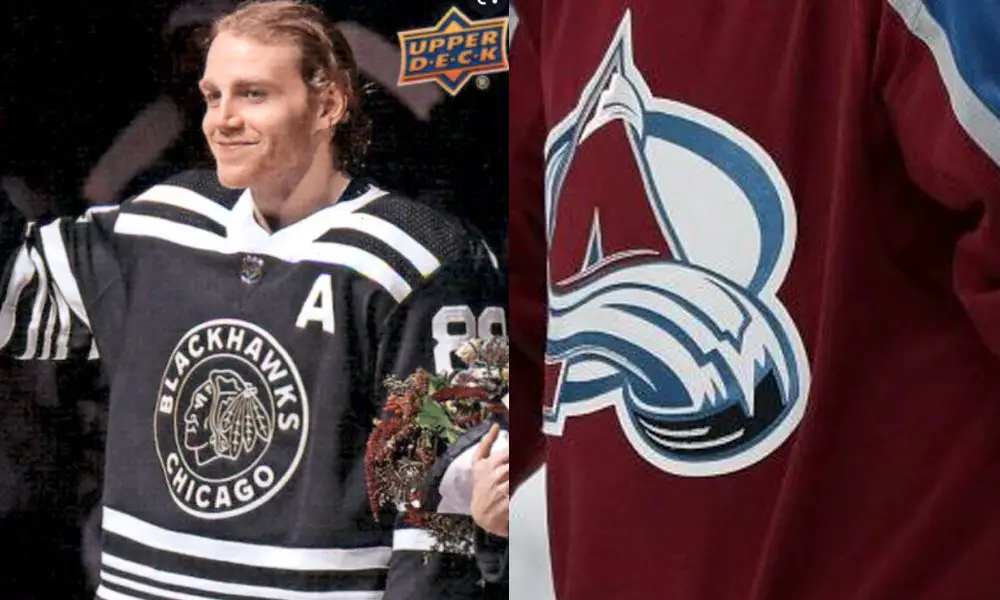 Outside of the pending UFAs they added, Nazem Kadri is finishing off a contract that sees him making $4.5 million. He's having an incredible season (26 goals and 81 points) and this summer he'll look to hit a home run in free agency. There's a good chance he'll price himself out of what the Avs are willing to pay and that will shed some salary cap space for the Avalanche. Andre Burakovsky is ending his current deal ($4.9 million) and Valeri Nichuskin ($2.5 million) comes off the books as well. If all three depart, that's $11.9 million off the books.
There's not much of a concern about the big Nathan MacKinnon contract as his deal will need to be renewed at the end of the 2022/23 season and that's when Kane's deal ends. At that time, Colorado can make a decision or talk to both players about new contracts.
Colorado would have to look attractive to Kane. He'll have a chance to win, put up big numbers, and make himself a prime target for one more big deal in free agency. He'll be 34 when he signs whatever he signs next and looking at a short-term deal with a team that fits all of his needs at that point in his career.
One of the issues for the Avalanche is that they moved a lot of their NHL Entry Draft picks to make their run this season. The best they have is a third-rounder in 2022. They have a first in 2023 and a first in 2024 they could dangle.
The New York Rangers
Another team that is looking to make their run while Kane is producing at the level he is, the Rangers offers something quite attractive to the sniper: his former teammate Artemi Panarin plays there. Reuniting these two might be quite the attraction and the Rangers have plenty of cap space in which to make a move.
There's been some talk that the Rangers might let Ryan Strome go and that decision would be a lot easier if they knew Kane was coming in to play his final season under contract with the team. Strome is only $4.5 million on the cap, but his next deal should come in at a higher rate and the Rangers might elect to go with someone more flashy if the opportunity presents itself.
The Rangers have multiple draft picks they can move too (nothing between rounds two and four in this upcoming draft). This would be something the Blackhawks would find important in any trade partner.
The Los Angeles Kings
There was talk the LA Kings wanted to make a splash at the NHL Trade Deadline. They didn't end up doing much at all. Still, they're a playoff team and lack a star right-winger and the core of their roster is aging out and their window to win is closing.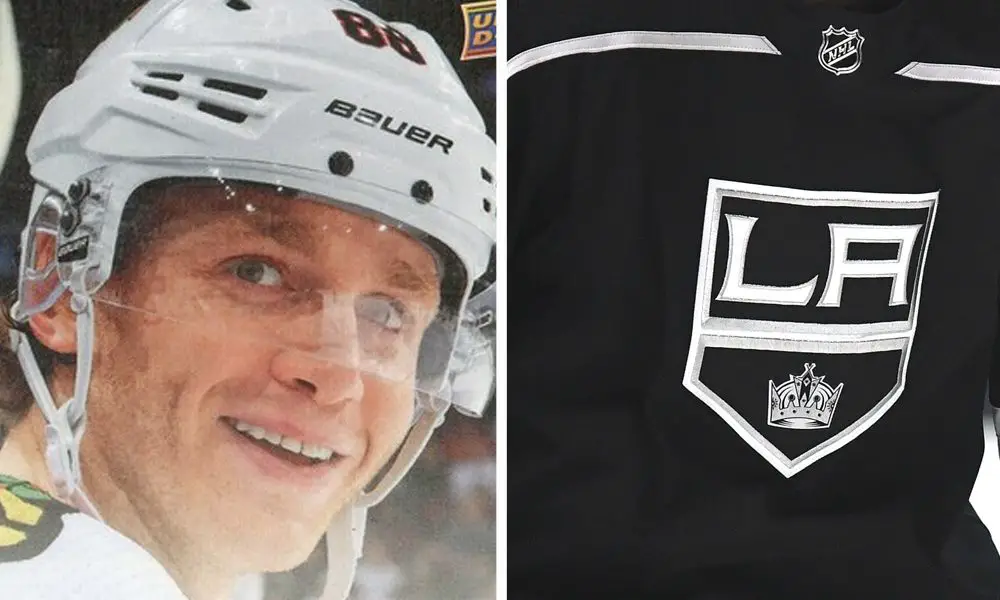 The Kings have some good young prospects and the team might have surprised a few people by being better than many expected this season. If they want to ride that wave, finding a winger for Anze Kopitar is going to be high on their priority list since their highest-scoring right-winger is Viktor Arvidsson with 40 points. They'll have the cap space next season to make big moves but will need to get Adrian Kempe signed to a new deal. They'll also need to spend some money on their blue line as they have only a handful of players under contract for next season.
If the Kings let Dustin Brown walk, money shouldn't be an issue and they have plenty of draft picks available for trade.
What other teams might have the means and the desire to add a player like Patrick Kane? They'll be plenty of talk about it this coming offseason. We'll see who pushes their chips all in and if Kane decides this summer is the right time to make a move.
Next: Oilers Will Wait To Remove Interim Coaching Tag Jay Woodcroft's Name