The Boston Bruins will be starting the 2021-22 NHL season out with newly-acquired goaltender Linus Ullmark and prospect Jeremy Swayman, but it sounds like they'll be getting back veteran netminder Tuukka Rask sometime around Christmas.
Rask was on @TheGregHillShow and offered an update on his NHL playing status, saying: "I'd be ready to go probably around Christmastime, January." This is good news for the Bruins who will have three viable options for their playoff push, including the presence of a goalie who offered some strong numbers, posting a .913 save percentage and going15-5-2 in the regular season, while dealing with a major injury.
Related: Krejci Shoots Down Any Chance He'll Return to Bruins This Season
When asked if he's already had talks with the Bruins about a contract, it was kind of a yes and no answer. He said he wasn't involved in current talks but that there's an understanding he'll be back and won't be expensive. He said, "Not right now. We had good talks with Sweens, and I think we're on the same page. So, we'll see how my rehab goes and hopefully sign a contract." In an interview WEEI 93.7, he added, "I have no reason to chase the money anymore and go somewhere else."
Rask noted his plan is to remain in Boston and has no desire to play elsewhere. "It's going to be one of those things where the Bruins are my home, Boston is my home," he noted. "I've always wanted to play here, wanted to stay here." He added, "So the money won't be an issue. We had a conversation with [Bruins GM Don Sweeney] and I will be a cheap goalie for them."
Can The Bruins Hold Off Until Rask Returns?
At some point, the Bruins need to move forward as an organization that doesn't have Rask at their disposal. This year will be the start of that transition. The team signed Linus Ullmark — a former Buffalo Sabres goaltender — to a four-year, $20 million deal and they seem confident that Jeremy Swayman can develop into a strong option between the pipes.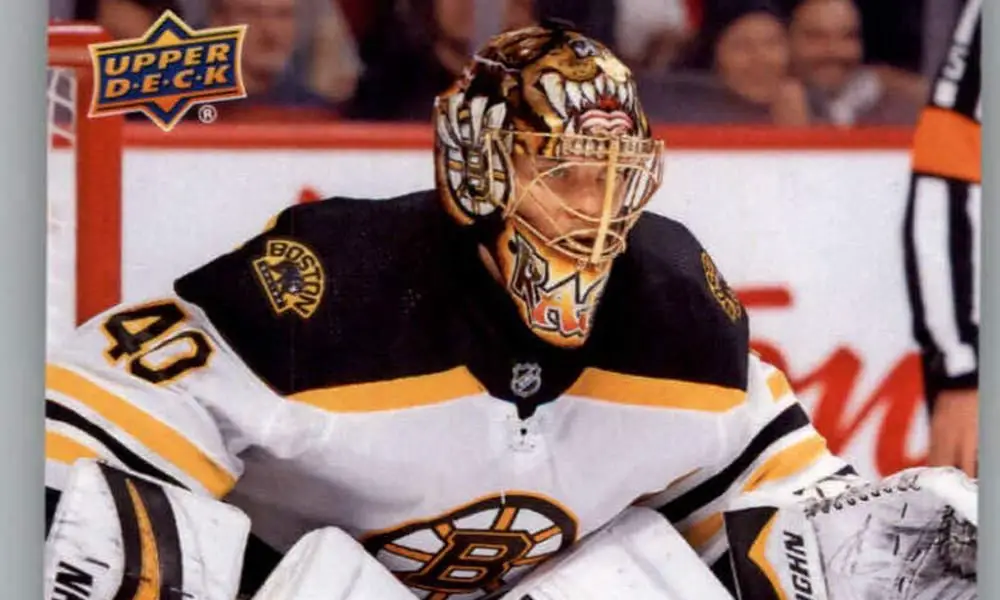 Meanwhile, they'll welcome Rask back in the new year, but he'll play a limited role with the team and cost them very little to be a back-up option. Essentially, Rask will become a 'break glass in case of emergency' type of player for the team and likely get to close out his career with the team he has no desire to leave.
Next: 5 New Individual Awards the NHL Should Introduce