At least for one night, the limping Toronto Maple Leafs were dancing. Led by captain John Tavares, who put together the 11th hat trick of his career, the Maple Leafs finally put away a tired but determines Philadelphia Flyers team by a score of 5-2.
The game was interesting in that, for most of the game, the Maple Leafs had the play. However, until Tavares' brilliant goal put his team up 4-2, the game never felt in the bag. The final score was 5-2 for the Blue and White.
With the win, the Maple Leafs halted a four-game losing.
In this edition of Maple Leafs' Takeaways, I'll look at the game and offer what I believe are the team's key takeaways.
Related: Maple Leafs News & Rumors: Samsonov, Liljegren & Holmberg
Takeaway One: John Tavares Scores Hat Trick to Lead Team
John Tavares scored three goals and added an assist in last night's win over the Flyers. Of those goals, one came on the power play. His assist also came on an Auston Matthews power-play score.
Interestingly, each of Tavares' goals was crucial to the game. His first goal gave his team their first lead of the game. As noted above, his second goal put his team up by two goals and gave them some mental breathing space.
Tavares' second goal was so highlight-reel spectacular that (and I never do this) I made my daughter (who was doing her homework) stop what she was doing to watch the replay. (She feigned caring.)
On that goal, Tavares was almost alone coming down the right-side boards. Using his deft stick-handling, he turned his defender inside out, cut in front of the goalie, and shot the puck off the goalie's pad. When the short rebound came to him, he quickly shot it home.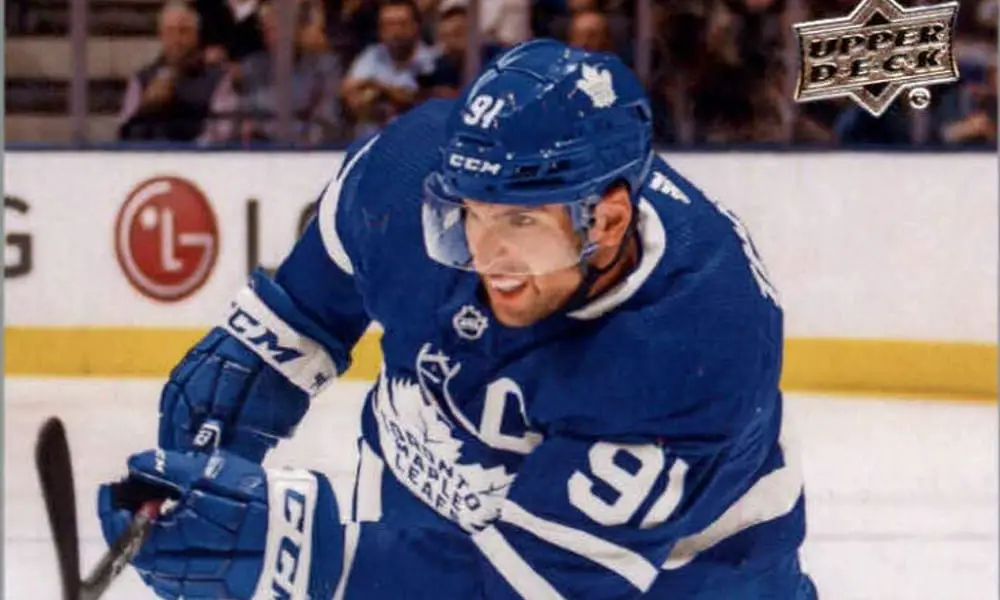 On the season, Tavares now leads his team with seven goals and seven assists (for 14 points) in 11 games. Should he continue to score above a point-per-game pace, it would be the first time that's happened for the Maple Leafs' captain since 2018-19. That was his first season with the Maple Leafs, and he put together the best season of his career with 47 goals and 41 assists (for 88 points) in 82 games.
Related: Four Odd Statistical Facts About the Maple Leafs This Season
Takeaway Two: Ilya Samsonov Back to Game-Winning Form
Although not as dramatic as Tavares' escapades, Ilya Samsonov's work in the net was solid. He made 23 saves. Because the Maple Leafs dominated most of the play during the game, Samsonov wasn't as busy as his counterpart. However, he had to make a couple of great saves. He made them.
Samsonov stopped the shots he needed to and, by doing so, allowed his team to skate to a much-needed win. He was solid and delivered some confidence with the much-needed team win.
Takeaway Three: Last Season's Auston Matthews Has Arrived
Auston Matthews looked like the Auston Matthews of old last night. Matthews registered two power-play points – a goal and an assist. He also was firing shots to the net with regularity, eight of them.
Matthews' first goal was a bit different. Setting up in front of the goalie, Tavares sent him a great pass. Matthews' first shot was stopped, but using his great hand-eye coordination, Matthews put in the second chance.
Although Matthews has put up three goals in the last four games, to my mind this is the first game he's looked like the Matthews we knew from last season. Maple Leafs' fans, including me, have to hope it lasts.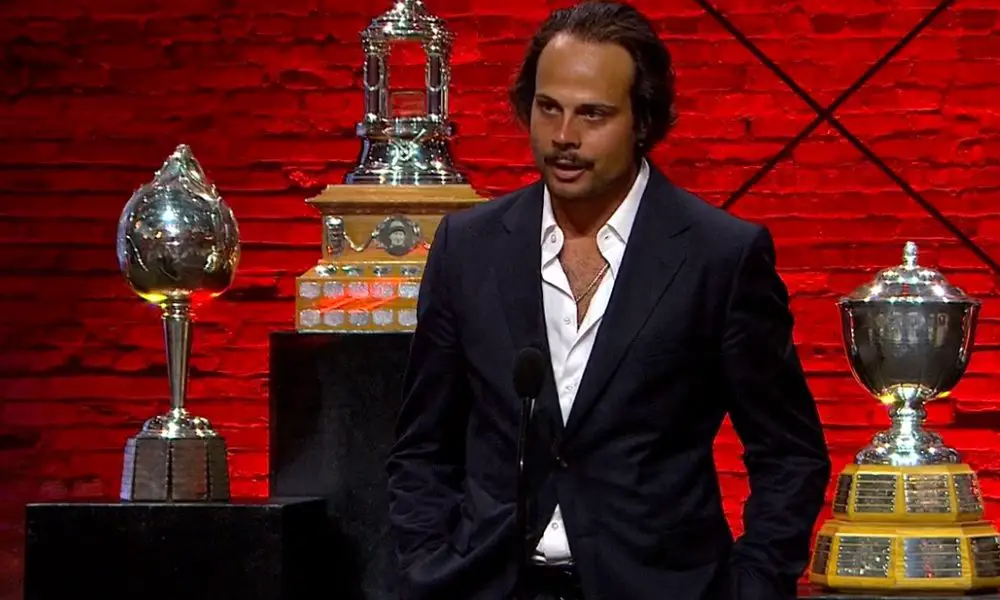 Another thing I hope lasts is the fight that Matthews' teammates showed on his behalf. When things got surly late in the game and Matthews was pushed around, his team (lots of them) jumped to the rescue. Chief among them were Mark Giordano and Michael Bunting. But they were not alone. Others joined the "fight."
If you're Matthews, you can't NOT feel appreciated and valued by your teammates. It would have to be humbling, I imagine. It also was one of the few times the team has put it out there together for one of its own. I don't mean to make too much of it, but I have to believe that bodes well for the future.
Related: MAPLE LEAFS' BEST PLAYER? MARK GIORDANO, BY A POWER-PLAY LONGSHOT