Both Elliotte Friedman and Jeff Marek discussed the possible coaching candidates for the Philadelphia Flyers on a recent episode of The Jeff Marek Show, and there are a number of names already getting serious consideration for the job currently occupied by interim coach Mike Yeo. Having lost two-straight games since Yeo took over as coach, it's becoming clear the Flyers need to make a decision on a permanent bench boss sooner than later.
Related: Flyers Clean House, Fire Vigneault and Therrien
Friedman said, "I think some other names you're potentially going to hear are going to be [Rick] Tocchet, [John] Tortorella, Jim Montgomery, maybe Travis Green and Dave Quinn, I think those are some of the names that are kind of circulating around." It's not clear if the Flyers have had extensive talks with any of these candidates.
During the NHL Faceoff show on TNT, Tocchet had to leave the broadcast to take a phone call and the panel teased that he might have been talking to the Flyers organization. He wouldn't divulge any details about who he was talking to, but Greg Wyshynski of ESPN believes Tocchet is a favorite to land the role.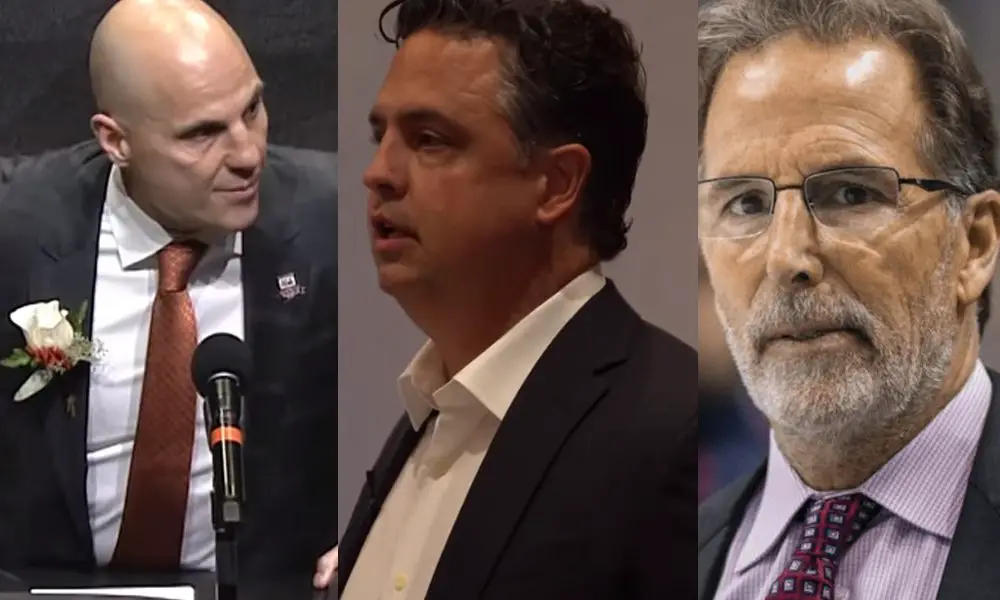 One of the factors that will go into the Flyers selecting a new coach is the amount of money the new head coach will command and the term in which he wants. If Tocchet (or any of the other candidates) are open to less money and less term, they would move up to the front of the line because the Flyers still owe Alain Vigneault $5 million per season through 2023-24. What the organization is not keen on doing is having $9-$10 million tied up in coaches' salaries for the next two years.
Friedman also believes Bruce Boudreau was on the Flyers' radar but Boudreau took the job in Vancouver which removed him from contention. It is believed he was more interested in coaching in Canada anyways.
Sam Carchidi, who covers the Flyers for the Philadelphia Inquirer also notes that player development coach Nick Schultz will be behind the Flyers' bench to assist Mike Yeo until GM Chuck Fletcher can hire another assistant to replace Michel Therrien.
Next: Maple Leafs Quick Hits: Spezza, Rielly, Nylander & Mrazek