Following news that Kris Letang suffered another stroke and will be out indefinitely for the Pittsburgh Penguins, there's been some talk about what the organization might do on their blue line. Will they make a trade to fill the vacancy left by Letang's absence? Or, will he be back in time for him to be a difference-maker during the Penguins 2022-23 season?
As per TSN's Pierre LeBrun, don't expect the Penguins to make a trade and try to acquire another defenseman. While no timeline has been set for his return, an early assessment of the situation seems to suggest that Letang will return this season. In fact, according to head coach Mike Sullivan, "Letang hasn't been cleared for anything from a specific hockey standpoint at this point. But he did get approval from the doctors to "go for a twirl" on the ice at UPMC Lemieux Sports Complex this morning."
The veteran defenseman might still be a long way away from actually getting back into game action and the skate he did might have been "more for his own mental health than anything." Still, if he's likely to return this season and before the playoffs, (should the Penguins make it in) the team won't have access to the funds that would be required to make a trade if Letang was on LTIR. The organization will need to save room for his contract to come back on the books.
LeBrun said, "So, because of that, from a hockey perspective, the Penguins are not going out and looking for defence reinforcements on the trade market. They're absolutely acting and believing that he will be back to play this year for them." Sullivan said, "He continues to go through some testing. But he's being closely monitored by our team of doctors that are advising him every day, and advising us every day. Obviously, we will err on the side of caution with this one."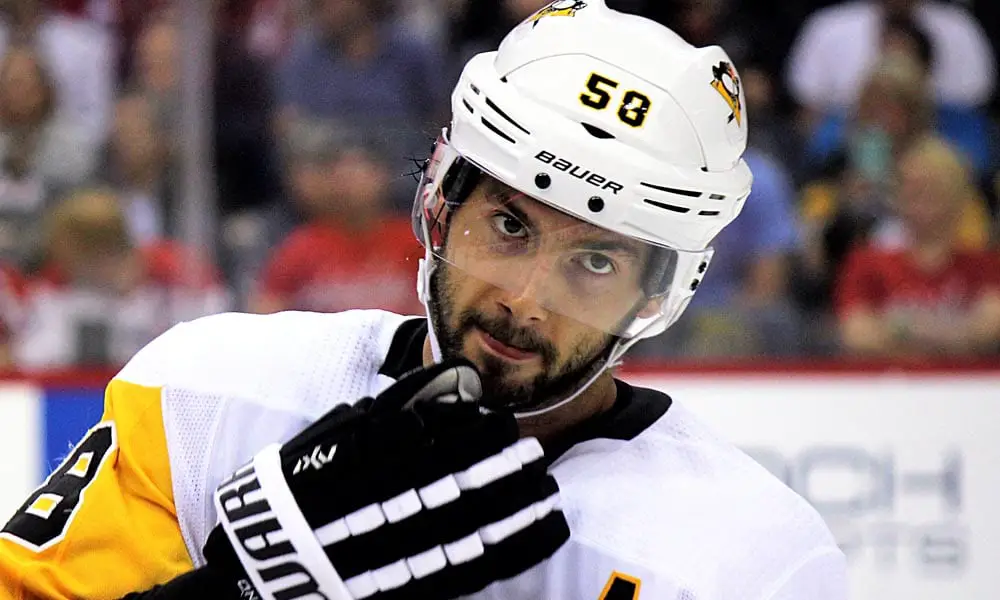 As for what caused the stroke, reports are that Letang was born with a hole in his heart and suffered his first stroke in 2014. GM Ron Hextall said that Letang is in good spirits considering the news. He noted, "I'm shocked at how well he's doing emotionally and how well he seems to be taking it. This is much less severe than what happened 8 years ago. There's a lot of comfort in that."
Next: Canadiens Thinking Twice About Trading Sean Monahan