As per a report by TSN hockey insider Darren Dreger, it wouldn't be shocking if general manager of the Edmonton Oilers, Ken Holland, were to reach out to the Toronto Maple Leafs and show interest in acquiring the negotiating rights to forward Zach Hyman ahead of the summer and the opening of unrestricted free agency. The suggestion here is the Oilers are so interested in Hyman, the team would like to get a head start on the negotiation process.
Granted, Dreger is not reporting this to be the case and he's not suggesting he's got insider information that the team has actually looked at doing so, but Dreger said, "If I'm Kenny Holland in Edmonton, I'm approaching Kyle Dubas very soon, and I'm saying, 'Alright, what's it going to take?'" He adds, "I want an opportunity to get to Zach Hyman earlier, I want to jump the gun."
Dreger admitted that this kind of deal doesn't happen very often in the NHL, but it does happen where player's rights are traded.
Related: Potential Fallout if Maple Leafs Are Unable to Re-Sign UFA Zach Hyman
This is an interesting take from an insider who has obviously been watching the Toronto situation very closely. If there's anything to this, there are a few things Holland would, in theory, be trying to accomplish here. First, perhaps Holland has pegged Hyman as the team's top target in free agency. If that's true, Holland wants to go first and heavy after the forward. Getting his rights allows Edmonton to open window to talk to Hyman, sell him on signing with the Oilers and avoiding him going to market where he's bound to get offers for more money than the Oilers want to spend.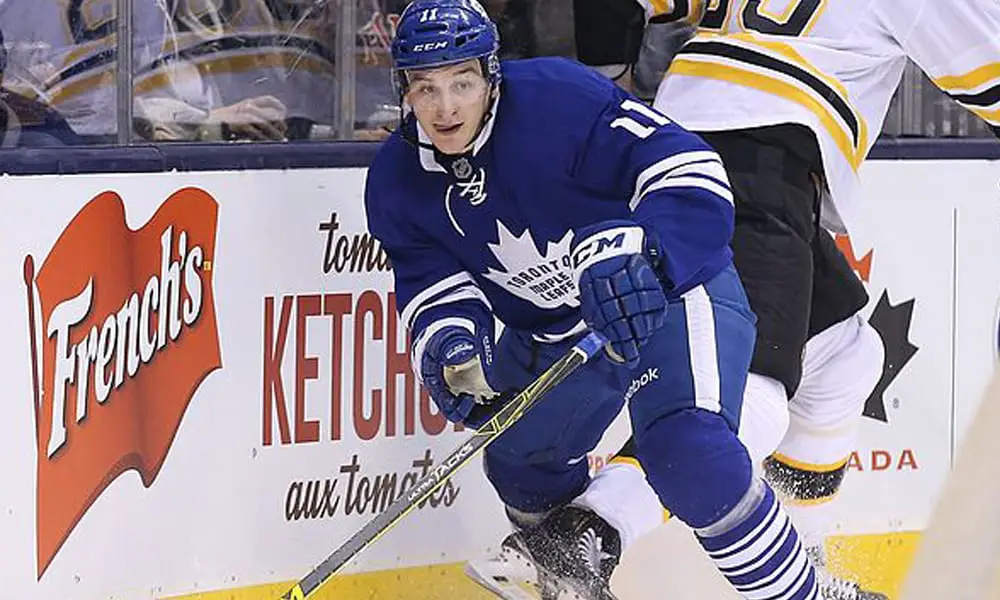 Second, but potentially unlikely, owning Hyman's rights gives the Oilers the exclusive right to offer Hyman an eight-year deal. It seems like a stretch to do so, but Holland just finished signing Ryan Nugent-Hopkins to an eight-year contract and the sole reason was to get the annual average salary down to a number that gave Edmonton an opportunity to do other things. If Edmonton offers Hyman eight years, that cap hit comes down. If he can get Hyman inked around $4 – $4.5 million over the long haul, one could argue that's better than paying $6 million per season –which is what it might take when other teams get in the mix.
Dreger said, "I think that Edmonton covets Hyman." Still, it's a huge risk to give a 29-year old, who has never scored more than 41 points in a given season, that much term. Not to mention, Hyman plays an aggressive and physical style. Eight years could be a lot to ask for.
This Theory Is a Huge Risk
Dreger proposes an interesting theory here and it's one that some Oilers fans will love and other fans will despise with a passion. It's no secret that the Oilers might have zeroed in on Hyman as a possible target. But, to give up an asset just to talk to him? That suggests the Oilers are putting all their eggs in the Hyman basket.
And, if it doesn't pan out? One could argue that this year's entry draft is such a crap shoot that giving up a late round pick doesn't mean much. One could also argue there's gold to be found in the later rounds because no one really knows what these prospects will turn into because no one has had a chance to watch them closely.
Next: Penguins May Pursue Golden Knights' Robin Lehner [Report]