It appears as though forward Zach Hyman is pricing himself out of an extension with the Toronto Maple Leafs this offseason. A team that has over $70 million committed to 16 players, Toronto likely can't keep pace with Hyman's potential to land a significant contract in free agency later this month. If true, the Leafs will have to figure out how to move forward without him.
If the Hyman ends up signing for $5.5-$6 million on a long-term deal somewhere, many fans in Leafs Nation will be happy to call it a bullet dodged. That doesn't change the fact that general manager Kyle Dubas will have his work cut out for himself. Hyman is not a player you simply replace. Even with money freed up because he moved on, big decisions will have to be made and fallout will be inevitable.
Related: The Maple Leafs Need a Player Like Matthew Tkachuk: Just Not Him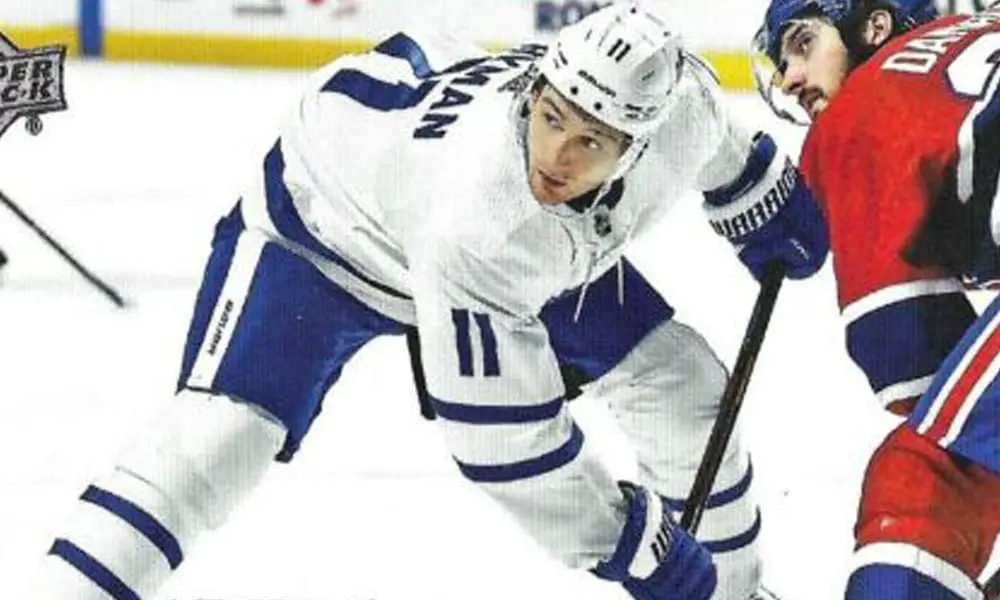 First, the Maple Leafs will be looking for a forward who can play 18-20 minutes per game, be a huge contributor on the penalty kill and grind on the forecheck. Finding that player is easier said than done. In fact, it might take two players to reacquire that particular skill set.
It has been said that Toronto has interest in Nashville's Mikael Granlund. He'd certainly be in the price range Toronto can afford. But, is that enough? Probably not. And, if it isn't, what else would Toronto need to do? Do they look at a player like Mike Hoffman — who offers a polar opposite style of play — or would the team could look internally to players like Nick Robertson? There are choices, but many of those choices cost money.
Other Moves Would Follow
If the Leafs discover the answer lies in a trade or another free agency acquisition, the Maple Leafs would need to closely look at the future of Morgan Rielly with the organization. He's an important piece to their blue line puzzle, but his current contract – one that carries an annual salary $5 million – ends a year from now. It's unlikely he extends on such a team-friendly contract.
Dubas could talk with Rielly as early as July 28th. He could also contemplate a trade before the season begins if he feels like the ask from the defenseman is too high. Alternatively, Dubas may not wait to see what Rielly's ask is before seeing what kind of return the market would bare if he traded him. Could Dubas free up another $5 million in salary to spend elsewhere? Could he get another players he needs with $10 million and to help fill the void left with the departure of Hyman? Yes. But, Dubas would then need to find another defenseman.
No doubt, there will be interested parties in a top-level blueliner like Rielly. Players like him don't become available every day. With that mind, it would also be difficult for Dubas to find a replacement.
Sure, the GM can argue that Rielly's departure was likely only a matter of time if he knows the price is going to be astronomical to keep him. And yes, the best play might be to get what you can, when you can. Still, it feels a lot like robbing from Peter to pay Paul.
Of course, there's also the decision that needs to be made on Frederik Andersen. Dubas could use the money saved by losing Hyman and spend some of it to bring back their former starter who is now a pending UFA. Reports are there's mutual interest in a return, but cost is certainly a factor. If Dubas focuses on a goalie tandem, his forward depth suffers.
Losing Hyman Could Cost the Leafs Much More Than Just Hyman
On the surface, losing Hyman in free agency isn't just unfortunate, it potentially sets off a domino effect to make important and risky decisions. What needs to be considered are the next steps after he goes. Toronto needs a replacement and probably knows they can't get it with one player. If they spend money on two players, can they do so with the $4 million or so they had pegged for Hyman on an extension? Maybe.
If they can't, they'll need to look at other big-money changes. The future of Rielly and Andersen are the two things staring Dubas in the face. And, if you make changes in respect to either player, there's more fallout to follow.
Next: What's Delaying the Inevitable Duncan Keith Trade to Oilers