One of the best defensive defensemen in the modern era of the NHL is calling it a career. Often under-appreciated for the kind of reliable hockey he played for years, Niklas Hjalmarsson is rumored to be quietly hanging up his skates. 
According to Craig Morgan:
"Per source, Coyotes UFA D Niklas Hjalmarsson is retiring. I don't expect a formal announcement or statement from Nik. Those who have covered him or known him know that is not his style. He was an integral part of 3 Stanley Cups in Chicago and the consummate pro on/off the ice."
There were few players like Hjalmarsson in the analytics era. The fancy stats loved him game and popular Twitter hockey stats account @JFresh write "he should be remembered as one of the best stay-at-home blueliners of all time." They add, "Hjalmarsson was in the 97th percentile or higher at preventing scoring chances against for 10. straight. seasons. What a legend."
Related: Blue Jackets Receiving Trade Request Calls on D Zach Werenski
As another Twitter user pointed out, he blocked 1,605 shots during his 14-year NHL career, the equivalent of blocking a shot every day for four straight years.
Social media lit up with praise on Sunday as word leaked of his pending retirement. Media and insiders shared stories of his wit and forthright nature, never afraid to speak his mind and say what often needed to be said about any subject. He played with the same straight forward attitude on the ice, swallowing pucks and being one of the more silent-but-steady players in the history of the game.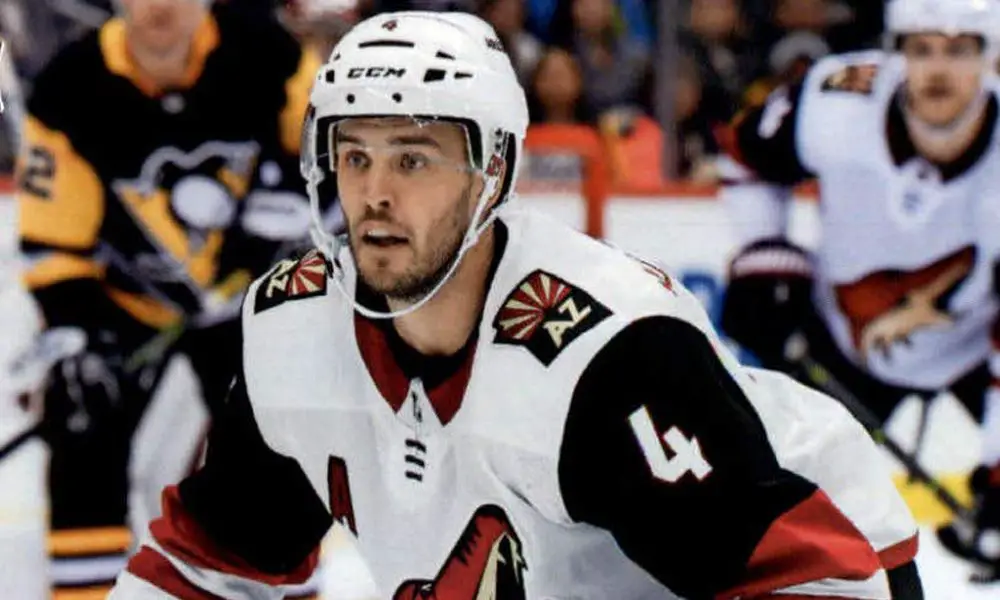 He absolutely earned respect over the course of his 14 seasons. He'll never get the recognition he deserves but anyone who played with him or against him knows just how effective he was. 
At age 34, he was a pending UFA this season.
Next: New Jersey Devils Making Hard Push for UFA Dougie Hamilton