According to Sportsnet's Luke Fox, teams should probably be questioning why the Arizona Coyotes are willing to trade defenseman Jakob Chychrun. While most reports suggest the Coyotes are not actually shopping the player, nor are they actively making calls trying to move him, they are listening to offers and, apparently, seriously considering dealing the defenseman.
Related: Add Maple Leafs to List of Teams Interested in Jakob Chychrun
Luke Fox wonders why the Coyotes would be happy to move a franchise player and a 23-year-old big-minute blueliner who the team can build around. When you factor in that his cap-friendly contract at $4.6 million per season (with term still left remaining) is not one the team should be eager to get rid of, Fox wonders if something else is going on behind the scenes.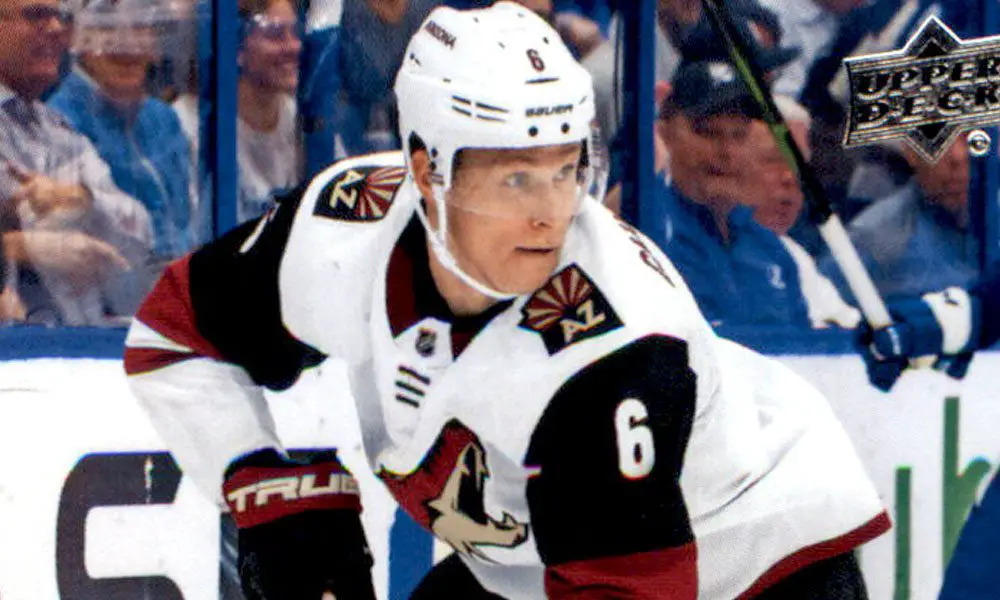 Fox specifically suggested that perhaps there is concern over his injury history or there is unhappiness with his play this season. Chychrun had an incredible 2020-21, but this year has not gone as well for him. While most teams don't believe that's an issue — he's playing for an incredibly bad Coyotes team — perhaps the Coyotes know something the other teams don't.
The other option could be that Chychrun himself has potentially decided he's not interested in sticking with the team and might have made it known he'd like to be moved if the opportunity arises. There's no confirmation on that, but it could make sense given where the franchise is at right now and with the departure of some many other key pieces.
Teams Are Interested
Since the rumors popped up, a number of clubs have been connected to the Chychrun talks. From the Oilers to the Maple Leafs and the Canadiens, there aren't many teams that won't be reaching out to Arizona if the rumors of the defenseman being available are true. The question becomes which team steps up and makes the biggest pitch?
Nick Kypreos suggested during a discussion on Sportsnet 590 that the Coyotes would be looking for four pieces. Similar to what the Sabres got for Jack Eichel, Arizona might want an NHL-ready player, a high-end prospect and two draft picks.
Next: Maybe No Santa Claus for 2 Maple Leafs' Coaches and 7 Players