As per Daily Faceoff's Frank Seravalli, the Minnesota Wild is one of the teams still interested in J.T. Miller of the Vancouver Canucks. While there's been no decision made by the Canucks to officially move the forward, they are listening to calls, and apparently, the Wild have been keying in on him for some time in the hopes that the Canucks eventually elect to trade the forward.
Related: Maple Leafs Believed to Have Interest in Ben Chiarot
This is not the first time the Wild have been linked to Miller. He was on their radar as far back as November of 2021, at that time linked in potential talks that involved Kevin Fiala potentially going the other way.
Assuming the Canucks do trade Miller, they will be facing competition for his services. The other teams mentioned in Seravalli's report include the Boston Bruins and Calgary Flames. The Bruins don't have much cap space with which to work, but the Flames do have a little and if they get creative, could be a threat to the Wild and their attempts to acquire Miller.
Seravalli also noted, while a guest on the Jeff Marek show, that the Rangers could be in on Miller. He notes, "They be looking for more than one forward too, it's no secret that they are interested in a reunion with J.T. Miller."
As time goes by and the Wild continue to play well, it is believed their positioning as trade deadline buyer only gets stronger. The Wild could use some center depth or might want to get Ryan Hartman back to natural position as a winger. Miller is a proven top-six center who has 39 points in 39 games so far this season.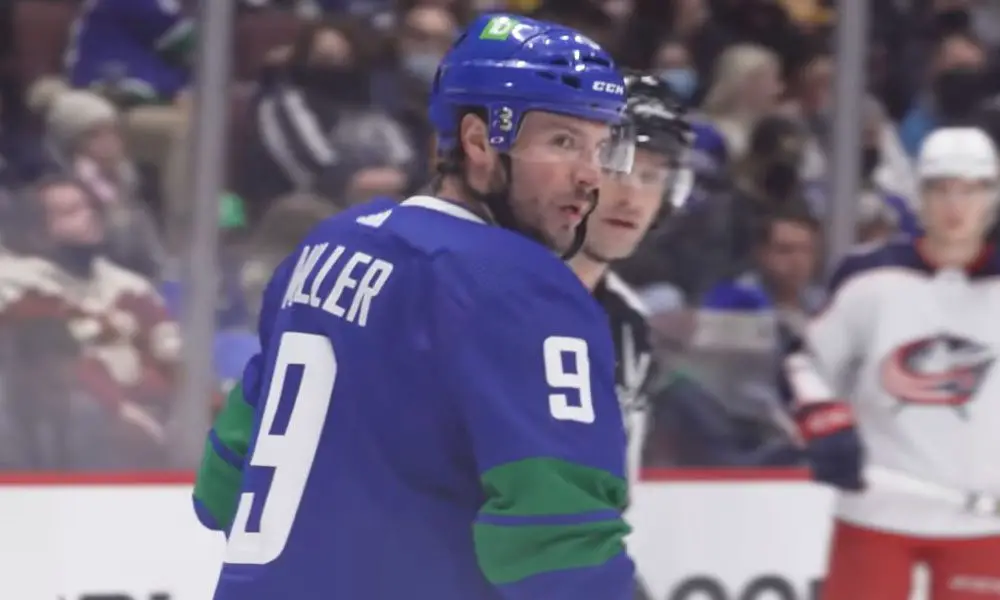 The one potential issue for the Wild comes in taking on any contracts that extend beyond this season. They'll be dealing with some buyout penalties thanks to both Zach Parise and Ryan Suter being removed from the roster. Minnesota has to be extremely cautious about what money is spoken for on the books next season.
Canucks Should Wait, Only Sell High
There's a lot of chatter about what to do with Miller and whether or not the Canucks should actually be sellers or buyers. Some contend management should let the Canucks simply run with the group they have and see if they can keep their recent winning record going. If a team comes to them with a big offer for Miller, only then should the Canucks consider it.
Anything less than a great offer, the Canucks should wait as Miller will still have value in the offseason. As such, if the Wild want him, they'll have to pony up to get him.
Next: Teams Begging Canadiens to Trade Artturi Lehkonen Equals Big Return