It's not a given that defenseman Mark Giordano goes back to the Calgary Flames next season, but according to a report, the option is certainly on his radar. As per an article by Dan Robson and Hailey Salvian of The Athletic, "… although he won't say it publicly, those closest to Giordano say that there remains unfinished business with Calgary, too. It's the franchise that gave him a chance to live his dream and a city that became a home to his young family."
Related: Canadiens Thinking About Hiring NHL Agent as Next GM
Giordano is currently the captain of the NHL expansion Seattle Kraken franchise. The team is playing better of late and hoping to be playing meaningful games around March. If they don't get into the postseason, they'll be a ton of chatter surrounding Giordano and the potential he's moved before the trade deadline. If the Kraken do get in, Seattle might still test the market to see what kind of a return he'll fetch. His status as a pending UFA means that he could depart the Kraken during the summer.
What is known is that Giordano has no plans to retire after this season. "Until they kick me out. I'm going to try to stick around as long as I can," he says.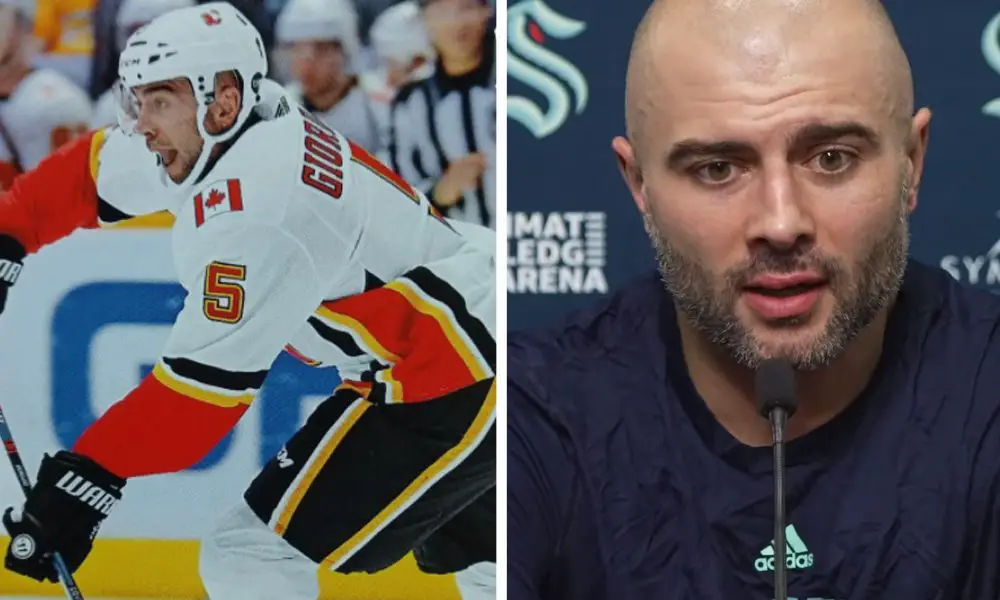 Whether that means he goes back to the Flames to finish out his career or he hunts a Stanley Cup (perhaps he believes Calgary is the place he can do both things), he's going to enter the market and see if a team is willing to offer him a deal to keep playing. He's playing over 20 minutes per game, he's got three goals and four assists in 19 contests and he's probably got a lot left to offer in a depth and leadership role, despite being 38 years old.
Would Calgary Be Interested?
The question is, will Calgary want him back? Perhaps more accurately, will the Flames make room for him? It seems natural to think they'd welcome him home considering they tried what they could to keep him before he was drafted be Seattle. At the same time, not a lot of people expected the Flames to be playing such strong hockey this early in the season.
Is this a team that no longer needs its former leader? It's fair to argue that disrupting team chemistry or going back to a player that isn't part of their long-term plans isn't wise.
Next: Jake DeBrusk Going to Kraken an "Enticing" Deal for Boston