In this edition of Toronto Maple Leafs' Quick Hits, I'll talk about some good news as more team members show up at practice. There still needs to be more players, but the team had more than 16 healthy bodies on Monday. That's good news for them going forward.
It was a different story during Sunday's practice, as you can see from the tweet below.
Team Members Are Being Removed from COVID-19 Protocols
A number of team members were at practice as they cleared COVID-19 protocols yesterday. Among them were Wayne Simmonds, Nick Ritchie, Alex Kerfoot, and Jason Spezza.
Related: Auston Matthews Forever Impact on the Toronto Maple Leafs
Wayne Simmonds
Given that the team is down right-wingers, Simmonds coming back has to be a good sign for the team. He would likely play many more minutes if none of the other right-wingers are able to return. Simmonds has been on a bit of a roll recently, having scored three goals and added three assists in his last 10 games before testing positive for COVID-19 and entering the NHL protocols.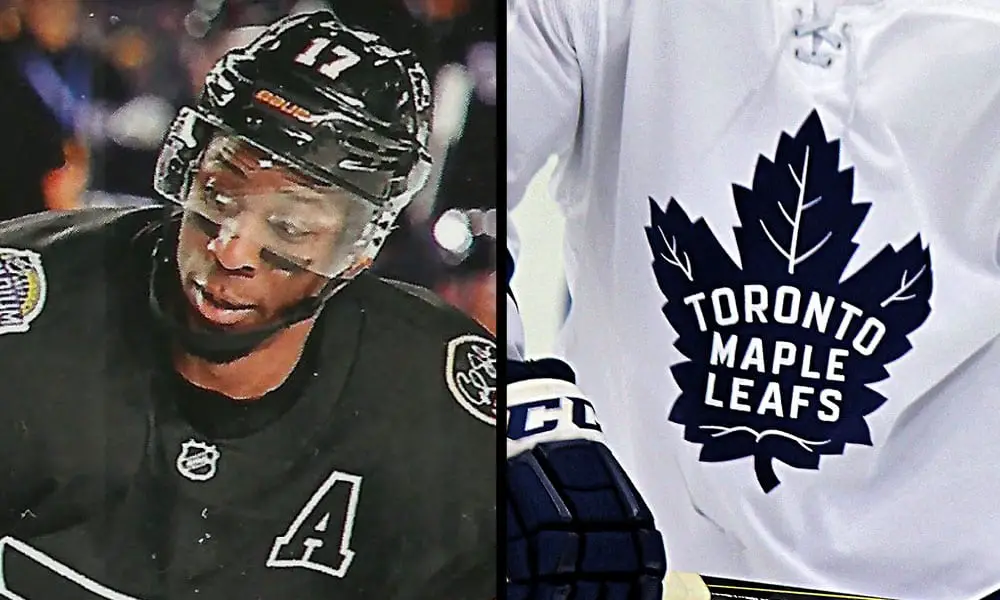 Nick Ritchie
Nick Ritchie was also back at practice on Monday. That means that the 26-year-old will likely be in the lineup on Saturday when the Maple Leafs play the Ottawa Senators at home on Saturday. That's the team's next scheduled game.
Ritchie has been a hard-luck story. He's been playing well enough – in spurts, but he's got little to show for it on the score sheet. Thus far on the season, Ritchie has scored only a goal and added seven assists in 29 games. More was expected of him.
Alex Kerfoot
Alex Kerfoot was the third Maple Leafs' player back at practice on Monday. He's been in the COVID-19 protocols since December 17. Kerfoot has scored four goals and added 12 assists in the 30 games he's played this season.
Jason Spezza
Jason Spezza also returned to practice Monday. Spezza's been a valuable player for the team this season, and has played mostly on the team's fourth line and had some power-play time. The 38-year-old veteran has scored seven goals and added four assists (for 11 points) in his 26 games.
Spezza also missed five games as a result of his suspension after his retaliation on the Winnipeg Jets' Neal Pionk, who injured young Swedish defenseman Rasmus Sandin in a knee-on-knee hit. Spezza may get more minutes than normal, depending upon who's available to play for the Maple Leafs.
The Team's Biggest Need Is at Goalie
Thus far, the Maple Leafs' biggest need is in the net. Both Jack Campbell and Petr Mrazek remain in the NHL's COVID-19 protocol. That leaves Joseph Woll as the only healthy goalie option to this point.
Related: Grading the Maple Leafs 2 Czech Mates: Kampf & Kase