When it comes to the Toronto Maple Leafs and a potential contract extension for goaltender Jack Campbell, there's potentially good news and bad news. The good news is that there's a belief the two sides will get a deal done and an extension will happen without Campbell feeling the need to test free agency. The bad news is that this extension could come at a cost.
Related: Auston Matthews Forever Impact on the Toronto Maple Leafs
According to Luke Fox of Sportsnet, the Leafs will be able to sign Campbell, but it could mean the team has to add a sweetener to a Petr Mrazek trade (or buy him out) and GM Kyle Dubas might have to shed another contract off the books. That contract could be one of defenseman Jake Muzzin and/or forward Alexander Kerfoot.
Fox writes, "That Leafs GM Kyle Dubas already forked over three years and $11.4 million to injury-prone Petr Mrazek is no small obstacle in retaining Campbell." He suggests that moving Mrazek's contract won't be cheap and it could come with consequences, but that it's likely a necessity if the Maple Leafs are going to give Jack Campbell anything close to what he's worth in free agency.
As for Muzzin, he's got two more seasons remaining on his current contract at $5.625 million per season. He's a big minute muncher, but it's not clear if every team will have room for that contract on their books.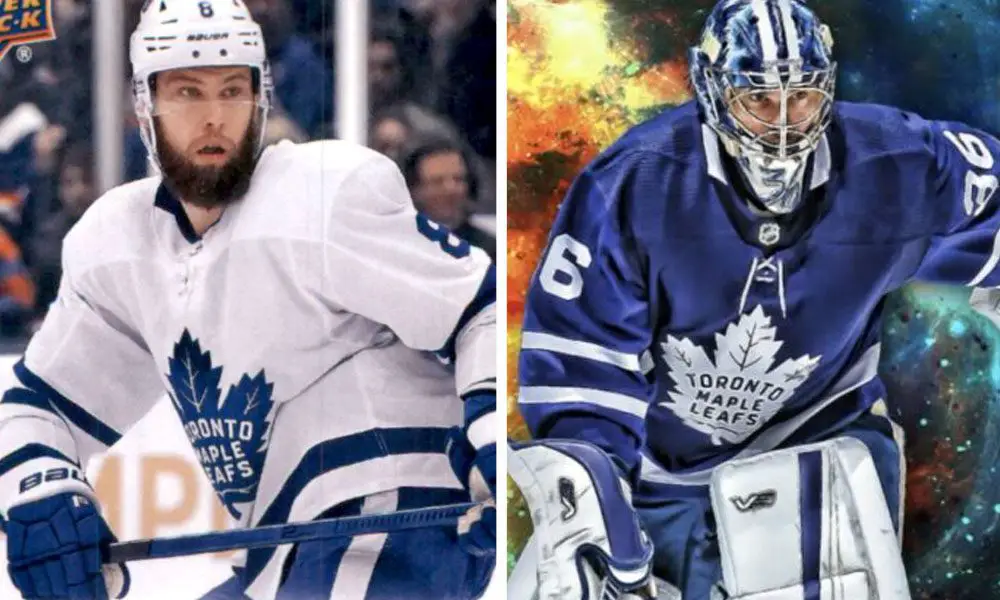 And, Fox notes there will be suitors. He adds a Campbell deal could come, "Much to the dismay of, say, Steve Yzerman in Detroit." Again, the suggestion here is that the Red Wings would have rolled out the red carpet or back up the Brinks truck to get Campbell signed if he hits the market.
Campbell Out of COVID Protocol
As for the immediate future for the netminder, Campbell has officially left COVID-19 protocol and was working with some of the goalies today at Leafs' practice. The Leafs are starting to release players from the protocol list but there are still a handful of names that will be missing from the roster when games resume this week.
David Kämpf, Ilya Mikheyev, Petr Mrázek, Rasmus Sandin, Morgan Rielly, William Nylander and Jake Muzzin are all out of action. There's not an exact timetable yet on Mitch Marner's return from injury.
Next: Maple Leafs Struggle to Build Team After COVID-19 Hits