As the Toronto Maple Leafs prepare to play the New York Rangers tonight, what player moves and lineup changes have been made? In this post, I'll try to help Maple Leafs' fans stay up-to-date on these moves and the resulting line combinations.
Related: Maple Leafs Open to Clearing Cap Space Before Trade Deadline
Player Move #1: Kyle Clifford Will Be in Tonight's Game
Kyle Clifford will be in the lineup tonight. He left Saturday's game against the St. Louis Blues with a lower-body injury, but he'll be good to go against the Rangers. He's slotted in as the Maple Leafs' fourth-line left-winger. The 31-year-old Clifford plays just over eight minutes each game in that role. He's registered two assists in his time with the team this season.
Player Move #2: Jack Campbell Will Start in Goal Tonight
Jack Campbell has had an uncharacteristically tough time recently, but he'll start in goal tonight. Against the Blues on Saturday, he gave up five goals in 25 shots in his team's 6-5 victory. On the season, Campbell has posted a 19-5-3 record, a goals-against-average of 2.13, and a save percentage of .931 in 28 games. He's an NHL All-Star, which tells you the kind of season he's had.
However, even despite his mediocre record over the past few games, the 30-year-old Campbell has won five of his last six starts.
Player Move #3: Nick Ritchie Is Out of COVID-19 Protocol
Nick Ritchie returned to practice today, but he's unlikely to play tonight. Ritchie cleared COVID-19 protocols and is now currently part of the Maple Leafs' practice squad. Hard to say whether he'll become part of the mix on the season for the team. He has scored two goals and added seven assists (for nine points) in his 33 games played on the season.
Player Move #4: Alex Biega Will Play Tonight in Jake Muzzin's Place
Alex Biega was moved to the active roster from the taxi squad and will play tonight against the Rangers. Biega has been good insurance for the Maple Leafs and tonight will be his second NHL game this season.
Player Move #5: Jake Muzzin Won't Play with a Concussion
Jake Muzzin didn't practice Tuesday and won't be playing tonight. After a tough hit during the Blues' game on Saturday, Muzzin has been diagnosed with a concussion and will miss at least a week. That might bring him back to the team's lineup for next Wednesday's game at home against the Anaheim Ducks.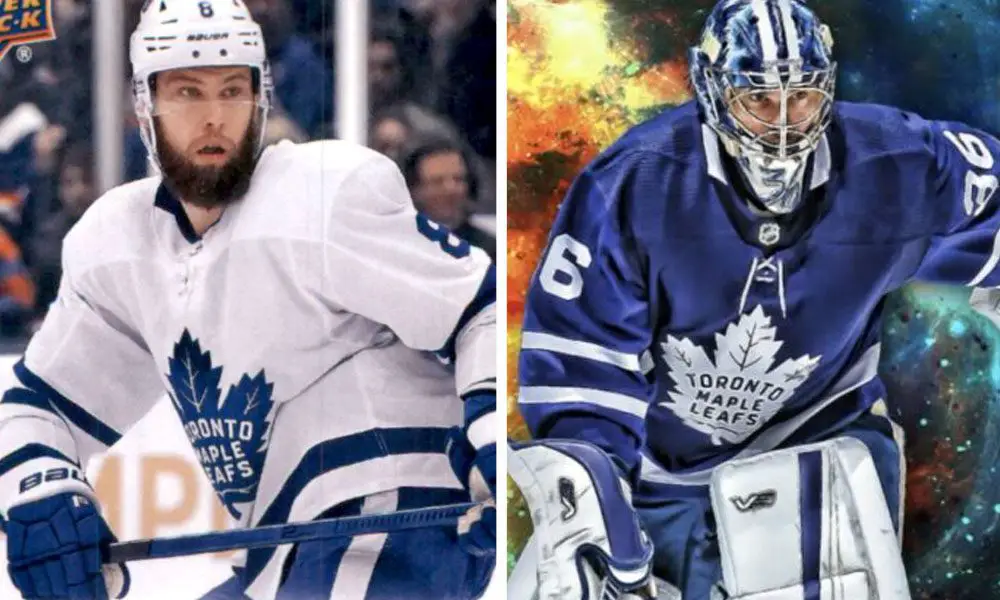 With Muzzin out, the lineup will change to accommodate his absence. Today's Daily Faceoff (from The Hockey News' David Alter) reported that the Maple Leafs' line combinations for tonight's game were:
Line Combinations for Tonight's Game
Forwards
First Line: Michael Bunting – Auston Matthews – Mitch Marner
Second Line: Alex Kerfoot – John Tavares – William Nylander
Third Line: Ilya Mikheyev – David Kampf – Pierre Engvall
Fourth Line: Kyle Clifford – Jason Spezza – Wayne Simmonds
Defensive Pairings
First-Pairing: Morgan Rielly – T.J. Brodie
Second-Pairing: Rasmus Sandin – Timothy Liljegren
Third-Pairing: Travis Dermott – Alex Biega
Goalie
Jack Campbell
Related: Maple Leafs Piling Up Great Low-Round Draft Picks on the Marlies