Let's not kid ourselves. Every Toronto Maple Leafs' fan knows the truth. The majority of general manager Kyle Dubas' moves this offseason have simply been horrible. There's no other word for it.
Related: Maple Leafs Commentary: 7 Questions the Team Will Soon Answer
Maple Leafs' Players Who Left Have Not Been Replaced
The Maple Leafs have lost two key players – Ilya Mikheyev and Jack Campbell. First, you simply can't replace Mikheyev with Calle Jarnkrok. Even worse, there's no way that Matt Murray and Ilya Samsonov can replace Campbell in goal. The Maple Leafs have not improved in goal at all. 
Anyone who believes there's a chance that Murray can play as he did in Pittsburgh with the Penguins or Samsonov can play as he did two seasons ago with the Washington Capitals is dreaming. Recently, both have been losers with their respective teams. The teams they left saw them for what they are. They were given away – or worse, the Ottawa Senators paid the Maple Leafs to take Murray.  
The New Skaters Are All Retreads, Discarded By Their Old Teams
The same thing with Adam Gaudette, Denis Malgin, Nicolas Aibe-Kubel, Victor Mete, and Jordie Benn. No one wanted these guys. Furthermore, no realistic Maple Leafs' fan believes there's anything about the team that's improved.
Given the makeup of the roster, as it stands, this team can't come close to matching last season's production or regular-season success.  
The second line has a hole in it so big that a battleship can cruise through it. The third line might be OK defensively, but there's no offense on it – at all. Anyway, the fourth line be the shutdown line and not the third line. It's wrong thinking. 
But then, both Dubas and Maple Leafs' Head Coach Sheldon Keefe will be gone soon enough – after this team fails yet again.
The Poverty of Talent on This Maple Leafs' Team Is Soon to Catch Up to Them
In short, the Maple Leafs are an incomplete team and that fact will soon catch up to them. 
On defense, the team can't even sign Rasmus Sandin, and Mark Giordano is too old to skate anymore. He's a pylon.
If you were to poll the Maple Leafs' fans about what's excited them about this offseason's moves, their answer would be a quick "Nothing." 
Related: MATT KNIES AND FRASER MINTEN: FUTURE MAPLE LEAFS LINEMATES?
How Can Any Fan Be Excited About the Team This Season?
Seriously, it's tough to generate any enthusiasm about any of the players competing for roster spots in training camp. That's true about Jarnkrok, Aube-Kubel, Malign, or Gaudette. Will any of them even be on the opening-night roster? Even worse, will any of them hit NHL ice during the regular season at all? 
Even the players who will compete for jobs who've been on the Marlies – like Nick Robertson or Joey Anderson don't have what it takes. The Maple Leafs are rolling the dice on all these players, and the dice are weighted against them. 
Seriously, can anyone see a better team emerging from this group of retreads that would make them better than last year's team? 
By the Way, This is Exactly What Fans Said Last Offseason
Back to reality.
In truth, the narrative about this season's team is no different than the narrative that was going around last offseason when players like David Kampf, Michael Bunting, Nick Ritchie, Ondrej Kase, and Petr Mrazek came to the team. 
Sure, not all these players worked out well. But some worked out very well.
Is there a lesson here? That's a rhetorical question. There is.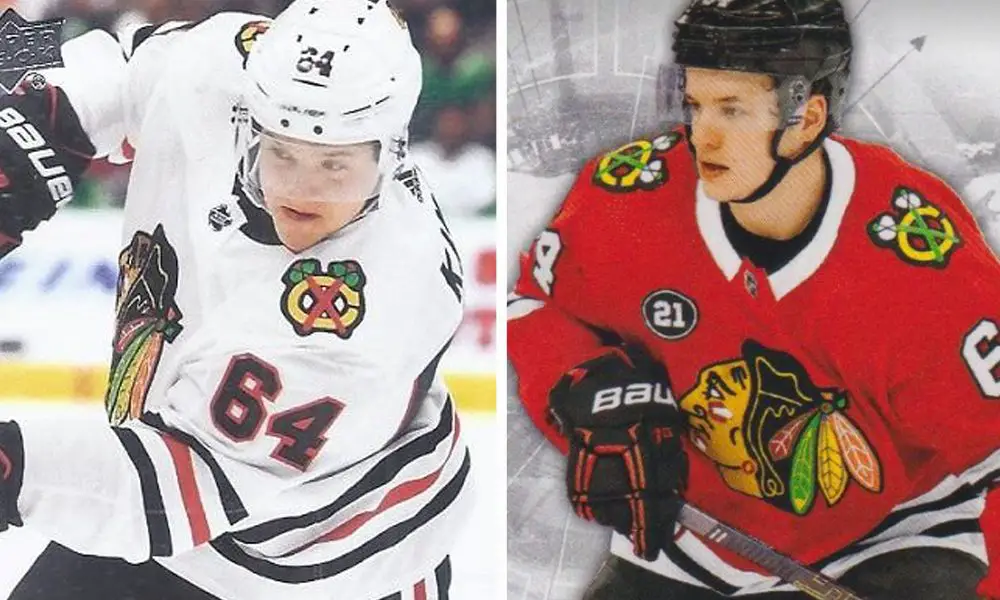 Given that – as Maple Leafs' fans – none of us are like Biff in Back to the Future and have a sports almanac containing 50 years of outcomes of sporting events. We can't see into the future. As a result, it's impossible to know how this season's team will do.
But here's the reminder. The kinds of things I said in this post are things I've been hearing from Maple Leafs' fans for weeks. The fans might be right, but I can't know – yet. 
This is exactly what most of us were all saying this time last year.
How wrong we all were. That team set franchise records for wins and points.
Related: Maple Leafs' Victor Mete Reunited with Old Friend Mitch Marner