As most readers know, I also write for The Hockey Writers. Not long ago one of our regular readers (BossSause) threw out an interesting idea for a possible trade in the conversation section of a post.
When Maple Leafs' general manager Kyle Dubas traded Petr Mrazek to the Chicago Blackhawks, the Blackhawks had an interest in him because they are in a total rebuild. The way it seems, their general manager Kyle Davidson feels that Mrazek will give the team adequate goalie play while the team is rebuilding.
Related: Maple Leafs Offseason Moves Are Horrible, Just Like Last Year!
Two Things About the Blackhawks' Rebuild
There are a couple of interesting things about a rebuild. First, the goal of the rebuilding team is to move out their good players (with their high salaries) while they have high trading power. That's why Alex DeBrincat (a 41-goal scorer for two seasons) was moved to the Ottawa Senators for a round 1 pick in the 2022 draft (which turned out to be Kevin Korchinski), a round 2 pick in the 2022 draft (which turned out to be Paul Ludwinski), and round 3 draft pick in the 2024 draft.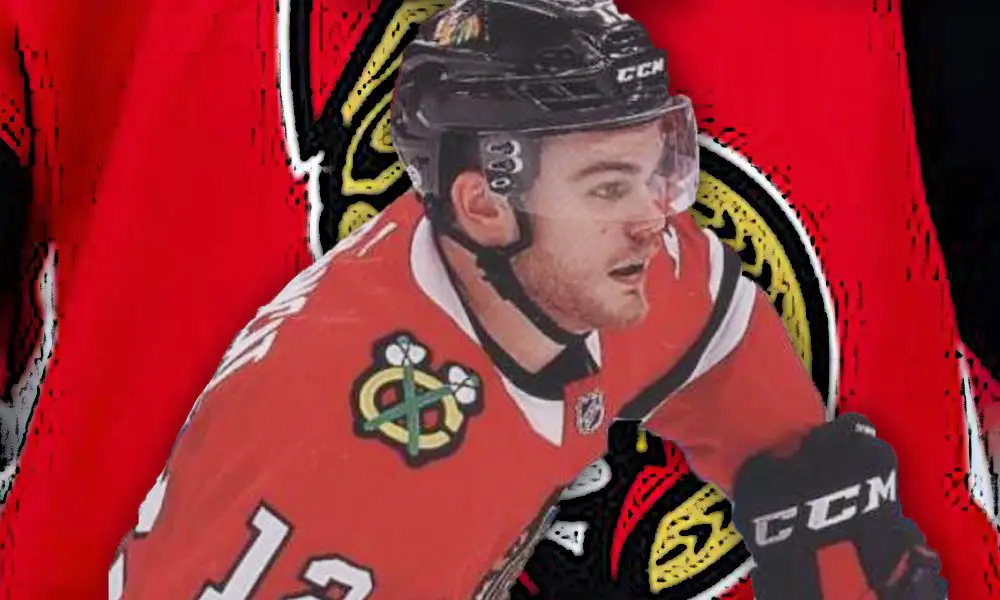 Second, the team that's rebuilding will want to bring in young players with high potential and build from the ground up. That's also what the Blackhawks did when they brought in the three draft choices from the Senators. The Blackhawks are looking for more young prospects.
The truth is that the Blackhawks are not interested in winning now. Instead, they'd rather pick up high-quality draft choices in next season's draft and probably the season after. They are willing to move their stars for young prospects and draft choices.
So Why See if the Blackhawks Would Be Willing To Go Big?
The Blackhawks' two biggest stars are (and have been) Jonathan Toews and Patrick Kane. Toews has also ready said he wasn't that happy with the team's rebuild. Does anyone really think Kane feels differently?
Could the Maple Leafs convince the Blackhawks to trade their future Hall of Fame hockey star Kane for prospects? If they could, that would give the Maple Leafs' second line a huge burst of energy.
Related: Maple Leafs News & Rumors: Puljujärvi, Murray, Marner & Mete 
The Logic of a Trade for Patrick Kane
The trade might look like this. It seems clear that Rasmus Sandin, although he could be a great player, isn't willing to fit into the team's plans. So, why not move him?
As well, young Nick Robertson has been one of the Maple Leafs' most important prospects. He's like DeBrincat in terms of his physique. Robertson is 5-foot-9 and 164 pounds, while DeBrincat is 5-foot-7 and 165 pounds. Could the Blackhawks view him as a DeBrincat clone? They're about the same size. And brother Jason Robertson is playing lights out with the Dallas Stars. The Robertson family shows well.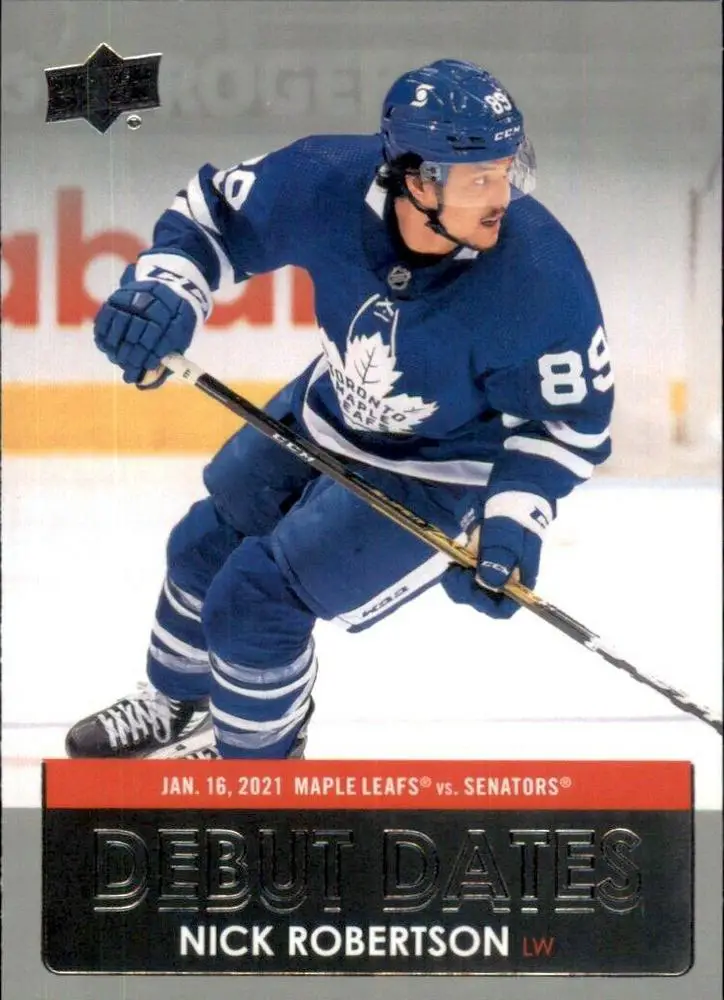 With Chicago needing some NHL-caliber players to mentor its youngsters, in addition to Dubas moving Sandin and Robertson he could add a couple of extra players. He could also help to make the salary in and out work by throwing in Alex Kerfoot and Justin Holl to the Blackhawks.
Kane Might Be Upset About a Rebuild, But Would He Consider It?
As noted, Kane might not be happy to be in a rebuild. Might Kane (who knows Toronto well, being from Buffalo, New York) want to move closer to home and go after another Stanley Cup with the Maple Leafs?
The entire trade could happen and the Maple Leafs would just have to find a way to move $1.5 million in salary-cap space. 
The Maple Leafs' second line would move John Tavares to play left-wing, William Nylander to play center, and Kane to play right-wing. Tavares, who's good in the faceoff circle, could still be used in that role.
Kane would be a nice addition to the team, I think.
Related: MATT KNIES AND FRASER MINTEN: FUTURE MAPLE LEAFS LINEMATES?