Part of me hopes the Maple Leafs don't make a trade for anyone at the trade deadline. However, putting the final tweak on this team might be too enticing for the Maple Leafs' brain trust to leave alone. The team is very good as it stands; however, I can see the argument that a big-body, minutes-crunching defenseman is needed to give the team the depth it needs to move over the top.
Related: Matthews Will Be Back In Maple Leafs Lineup After Knee to the Head
Maple Leafs Shouldn't Make the Same Mistake as Last Season
I am also convinced that the team should not make a trade like they did last season when they brought in Nick Foligno and sent out draft picks. Foligno's a good-enough guy, but they sent out far too much for what they got back in return. However, if a trade can be made for a tough, in-your-face defenseman who doesn't necessarily put up lots of points. That might be just fine. But whom?
I like Luke Schenn who now plays with the Vancouver Canucks, and I have to believe the Canucks will be sellers this season. How much would it take to bring Schenn back to his former team? There are, for sure, a lot of Maple Leafs' fans who recall Schenn from his previous four seasons with the Blue and White exactly now a decade ago.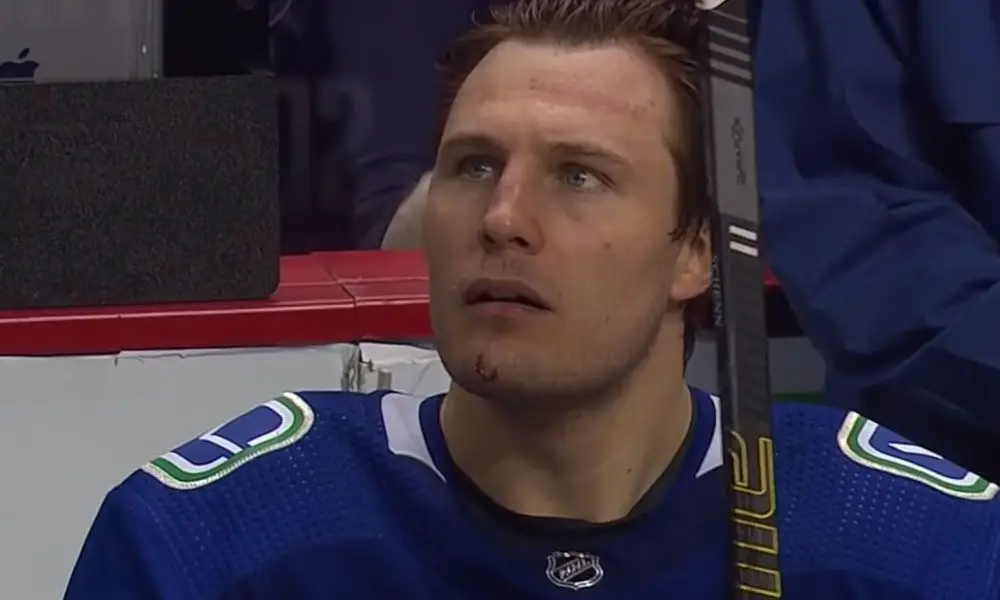 One thing these fans note is that Schenn can – and will – clear the front of the net. In a recent Canucks' game against the Winnipeg Jets, when the Winnipeg Jets' 6-foot-5 Adam Lowry took a run at the Canucks' great young defenseman Quinn Hughes, Schenn stepped up and took Lowry to the ground. Schenn is the kind of player I'd add. 
What Might Schenn Cost, and What Would He Bring to the Team?
However, what would Schenn cost the team? Surely, the Canucks will move him, but for what? And, would another player like Zdeno Chara be a better choice? Could they get Chara from the New York Islanders?
Bringing Schenn back home to Toronto would be a neat story. He'd for sure be a good depth option for the team. And, he has a ton of playoff experience and knows how to win. He was with the Tampa Bay Lightning during their two Stanley Cup runs.
Furthermore, already this season he's had about 130 hits in just over 30 games. He's a physical player who's solid and doesn't get rattled during stressful situations – such as a playoff game. He's also a right-side defenseman.
Schenn Checks Off Lots of Marks on Dubas' List
Even better, Schenn's cheap. And, he checks off Maple Leafs' general manager's criteria of coming with term. The Maple Leafs would have no major reshuffling of the salary cap to fit him into the team. His salary-cap hit is just $850,000 this season and – even better – next season as well.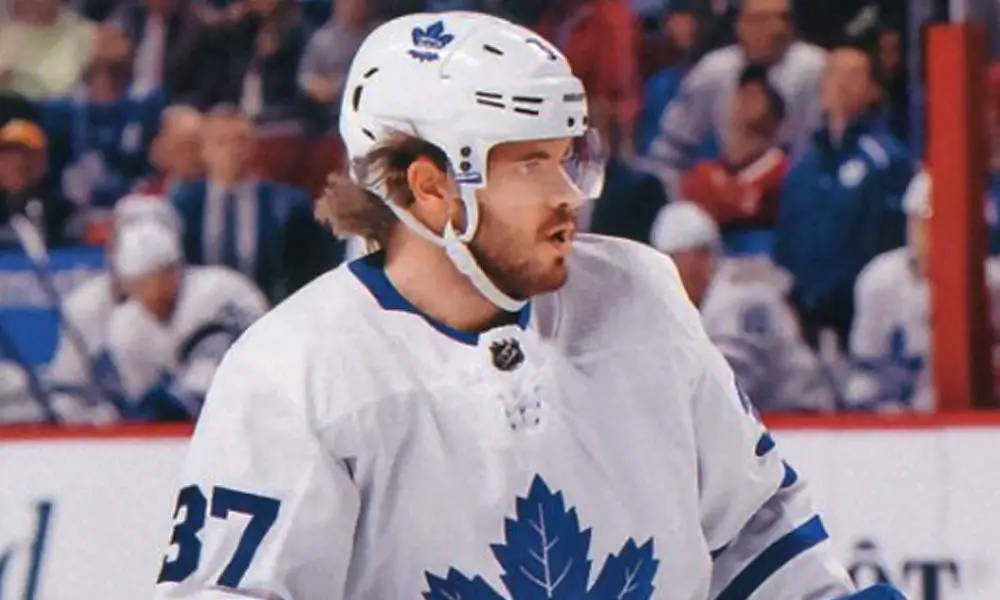 I'm not sure what the Maple Leafs will do at this trade deadline, but I'm convinced they should not bring in a big-deal, expensive defenseman. For me, that would simply be unnecessary and would set back the two Swedish defensemen they are currently breaking in. These two youngsters will one day soon become part of the core of the team.
Protect Rasmus Sandin and Timothy Liljegren, but don't get in their way of developing. Schenn might just be perfect.
Related: Maple Leafs Quick Hits: Learning Defensive Play & Dirty Goals