The Toronto Maple Leafs' six-game winning streak came to an end in the 5-2 loss to the Calgary Flames. So did ​​Mitch Marner's eight-game goal and point streaks. Auston Matthews' assist pushed his point streak to six games (six goals, seven assists). Jack Campbell had his third loss in his last six games.
However, the Maple Leafs had most of the play. They fired 48 shots at the Flames goalie Jacob Markstrom; and, as Markstrom sometimes does, he stopped almost everything. He was the difference between the Maple Leafs winning and losing.
In this edition of Maple Leafs' Takeaways, I'll look at three takeaways from the game.
Related: Maple Leafs' Big D-Man Question: What About Luke Schenn?
Takeaway One: Forget the Teams, This Game Was a Good Game for Sweden
When the boxscore is studied, it's impossible not to see the importance of Swedish players to both teams. On the Maple Leafs' side, the points (goals and assists) were meted out this way: Michael Bunting scored a goal; Rasmus Sandin scored a goal. William Nylander had an assist, as did Timothy Liljegren, Auston Matthews, and John Tavares.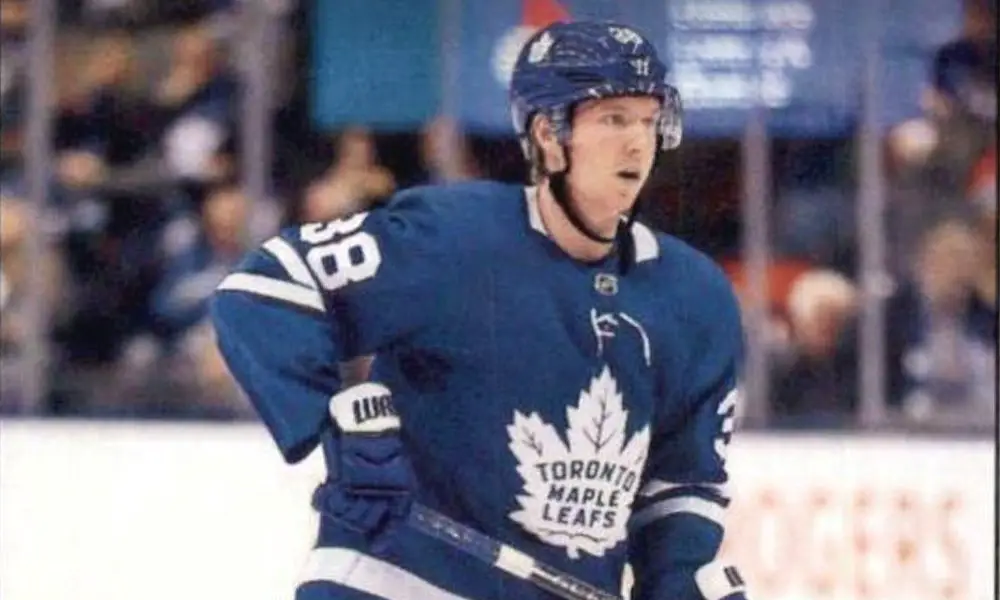 For the Flames, the goals were scored by Andrew Mangiapane, Elias Lindholm, Oliver Kylington, Noah Hanifin, and ​​Rasmus Andersson. The following players registered assists: Andersson had one, Mikael Backlund had two, Blake Coleman had one, Johnny Gaudreau had one, Hanifin had one, Chris Tanev had one, as did Matthew Tkachuk.
In total, there were 19 points scored during the game. Swedish players totaled nine of those points – or almost half. That's a lot of points for Swedish players. Oh, by the way, the Flames' Jacob Markstrom stopped 46 of 48 shots. Yes, he's Swedish as well. The game's three stars? Markstrom, Backlund, and Andersson – all Swedes. 
Takeaway Two: Ondrej Kase Knocked Out of the Game on a Violent Hit
Given Ondrej Kase's history with concussions, this was not a hit that anyone wanted to see. Nikita Zadorov knocked Kase out of the game with what Maple Leafs' head coach Sheldon Keefe called a "violent hit." Although he didn't call the hit dirty, it was clear he didn't like it and thought it was dangerous, and certainly thought it was a penalty. 
As Keefe described it: "The puck is gone. Any time you see a guy get hit in the head with the helmet flying and all of that kind of stuff, my opinion is that it should be automatic. It is a violent hit. We are trying to get those hits out of the game that injures players like that."
Keefe added, "I thought there should've been a call. The ref saw it differently. … If you are trying to protect players, that is the kind of one you are looking for a call on. But you move on.' 
Specifically, about Kase, Keefe noted: "You are trying to protect players and players' heads in particular. Kase, with his history, you worry for him."
Right now, there hasn't been an update. Keefe had not talked with Kase or the doctors yet. After his miraculous comeback this season, no one wants to see Kase go down with what kept him from playing for two years.
Takeaway Three: Their Goalie Was Better than Our Goalie
It was Jack Campell's first start since the All-Star Game, and he wasn't the best goalie on the ice in last night's game. Over his last six games – including last night's – Campbell has won three and lost three. He's also allowed 22 goals in those six games.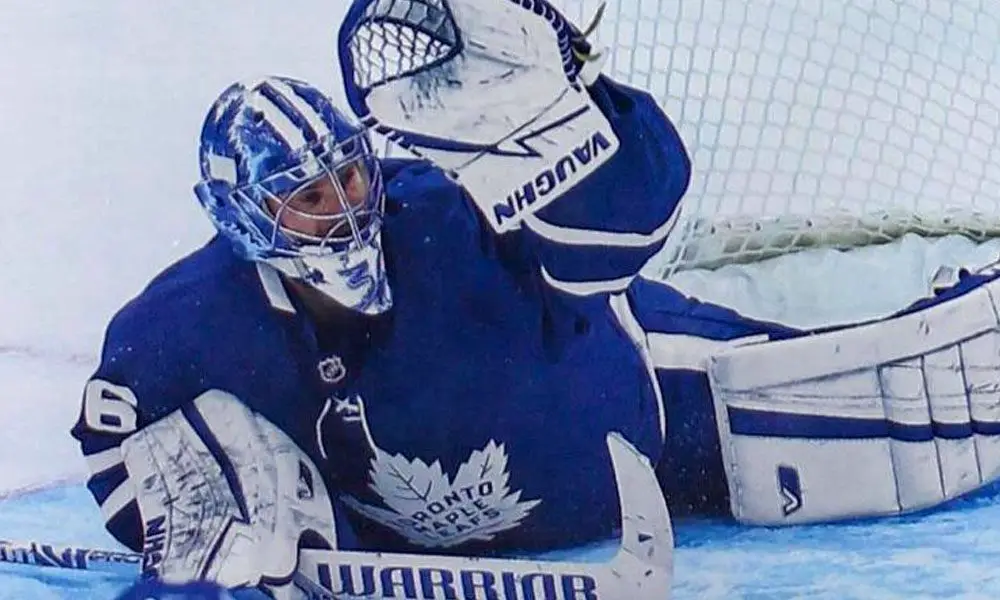 Specifically, Campbell gave up five goals on 26 shots during the loss. During the second period, Campbell was especially porous. He gave up four goals on nine shots. Campbell's record on the season is a strong 21-7-3; however, last night he simply wasn't able to keep up with Markstrom – who faced a ton of rubber (48 shots by the Maple Leafs) – but only let in two goals. 
Related: Maple Leafs Quick Hits: Learning Defensive Play & Dirty Goals