According to hockey insider Frank Seravalli, goaltender Darcy Kuemper is becoming a very popular man. At least three teams are rumored to have interest in the Arizona Coyotes' netminder and there's a chance he actually gets traded before the Seattle NHL Expansion Draft.
Among the teams listed by Seravalli are the Toronto Maple Leafs, Colorado Avalanche and, interestingly, the Seattle Kraken. That's an intriguing collection of teams as all three would be approaching acquiring him in a different type of trade, if a deal were to be made. The backstop has one year remaining on a deal that will pay him $4.5 million. He'll then be an unrestricted free agent.
Related: Maple Leafs Give Hyman's Agent Permission to Speak with Other Teams
Obviously, for the Kraken, if they targeted Kuemper, it would affect which goaltenders they'd be looking at during the actual expansion draft. There are bound to be a few key names available for Seattle to choose from, but Kuemper would be the starter and Seattle would need to try and negotiate an extension with him. Would the Kraken then look for a 1B option? Would they still take the best goalie available and let the two netminders fight it out to see who wins the starting job? Or, would the Kraken put all their time and effort into signing Kuemper on an extension immediately?
For the Toronto Maple Leafs, they can't and likely won't be looking at doing anything until the draft comes and goes. Acquiring Kuemper would either mean the Leafs have swung a side deal with the Kraken not to take a goalie or the team has decided not to worry about keeping Jack Campbell. Neither scenario feels terribly likely.
If Toronto is unable to make a deal work after the draft, Seravalli says other goaltender targets potentially included UFAs Linus Ullmark, Petr Mrazek, Chris Driedger, and Jaroslav Halak. They could try to make a trade with another team and target Joonas Korpisalo or Marc-Andre Fleury.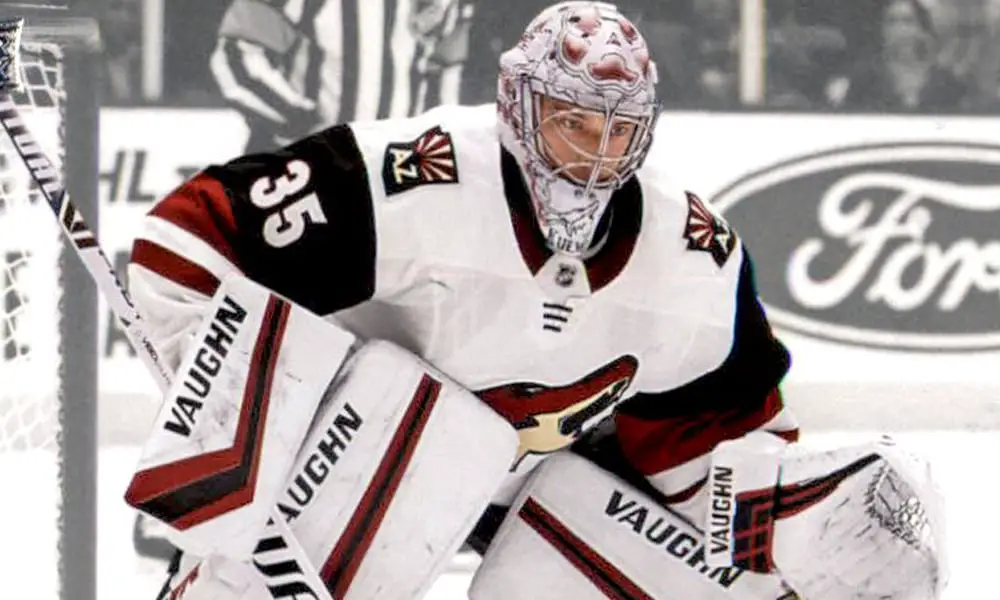 The Avalanche Have the Best Odds
The Avalanche could be a real option here. If they lose Phillip Grubauer in free agency, Kuemper would make a nice replacement. So too, the Avs don't have to worry about expansion draft implications as they aren't in a situation where adding Kuemper now would mess up their protection plans.
In fact, it's a good move for Colorado to add Kuemper before the draft because they can potentially sell the Coyotes on the benefits of getting to protect Adin Hill instead.
Next: Taylor Hall Close to Multi-Year Extension With the Bruins