According to Kevin McGran of the Toronto Star, just hours after it was revealed that Zach Hyman was being given permission to seek out interest from other NHL teams ahead of free agency, at least three teams have expressed interest in making an offer. At least four additional teams beyond that have reached out and made it known they'd like to be considered.
McGran writes:
The Calgary Flames, Vancouver Canucks, and Edmonton Oilers are believed to be the frontrunners in the Hyman sweepstakes with the Pittsburgh Penguins, Florida Panthers, Boston Bruins and Detroit Red Wings also making inquiries with Hyman's agent, Todd Reynolds.
Related: Maple Leafs Among 3 Teams Targeting Goaltender Darcy Kuemper
What these offers look like have not been made clear, but undoubtedly, all are much higher than the $2.25 million Hyman was making coming off a four-year deal with the Maple Leafs. A reliable scorer and one of the NHL's best forecheckers, he can contribute on the penalty kill and is a strong leader, quite popular for the way he plays the game on the ice.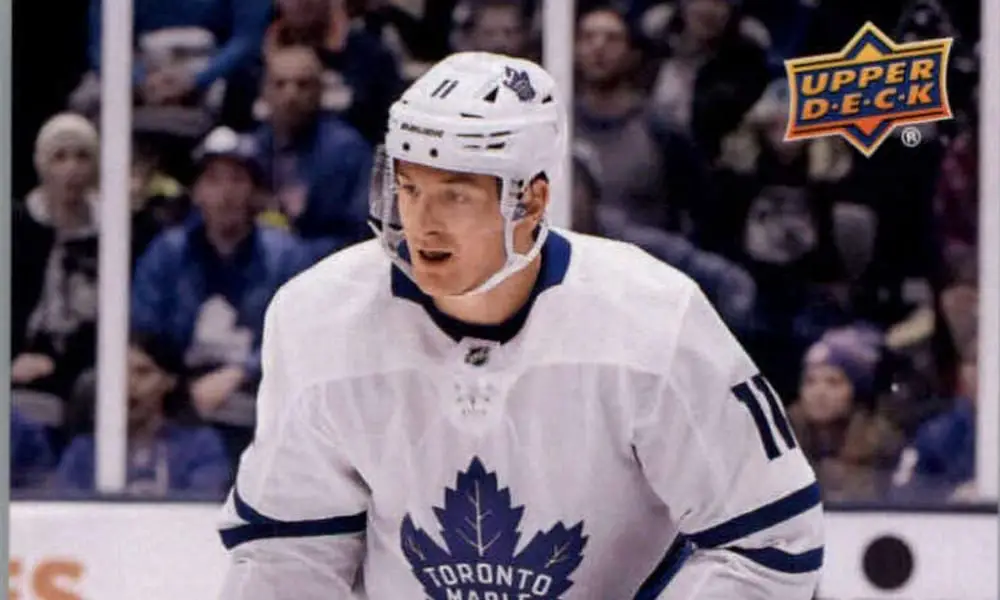 Early speculation was that Hyman wanted $5 million over eight seasons to stay in Toronto. That isn't in the cards for the Maple Leafs. "But now his camp is getting offers "north" of there, according to a source who was granted anonymity in order to speak freely about the situation," writes. McGran.
It is believed that a team is not only willing to pay Hyman top dollar, but is willing to give up an asset for a prospect to do so. If Kyle Dubas knows he can't hang onto the player, it's a no-lose situation. The only negative is that Hyman works out the specifics of an extension, and walks right into free agency, signing within minutes of it opening on July 28.
Will Hyman Get Traded?
If this many teams are calling about Hyman, he's bound to drive up the price to a point where he can maximize term and money by signing with a team who owns his rights. The only way a team can give Hyman an eight-year deal is if he's already on their roster at the time of the signing. If it's the eighth year that gets the deal done, expect a move before the 28th, but likely after the expansion draft. That way, teams aren't hurting their protected roster since the organization will likely want to get Hyman signed immediately.
There are some interesting names on this list. When you consider the Bruins might be making a play here, what does that mean about Taylor Hall? Meanwhile, the Penguins have next to no cap space to add a player of Hyman's price tag. Would that mean a bigger trade that would move a significant roster piece the other way?
Next: Taylor Hall Close to Multi-Year Extension With the Bruins