The Seattle Kraken have a very interesting situation presenting itself when it comes to their goaltending. Perhaps they weren't happy enough with the goalies they drafted or perhaps they didn't know they were going to be in the running to land a big-ticket free agent, but the Kraken just signed the biggest goalie in the free-agent pool when they signed Philipp Grubauer from the Colorado Avalanche. In getting Grubauer from the Avalanche, they picked up a legitimate staring NHL goalie and a Vezina Trophy finalist during the 2020-21 season. 
The Kraken gave star goalie Grubauer a six-year, $35.4 million contract in his new deal. Last season, Grubauer finished third in Vezina Trophy voting. He'll likely share the net with Chris Driedger, a goalie the Kraken signed prior to the expansion draft. That signing leaves the Avalanche looking for a goalie. There are many who wonder if the team will try to trade for Darcy Kuemper from the Arizona Coyotes.
Grubauer spoke about his decision after it was announced and said he thinks they're going to have a great team in Seattle. He said he spoke with the Avalanche all the way up to a few minutes before he ultimately made his decision, but he said he knew the Kraken were interested as they had discussions with the team during the exclusive free agency window afforded to Seattle.
Signing Grubauer Opens Some Interesting Options
The question for the Kraken is "Now What?" Certainly it seems as if the team will trade one of the goalies they drafted. Will it be Chris Driedger, who signed a three-year deal with a $3.5 million per season? That's not likely. In fact, it's more likely that Driedger will be part of a strong goalie tandem for the team – partnering with Grubauer. That duo should offer the Kraken a nice twosome in net.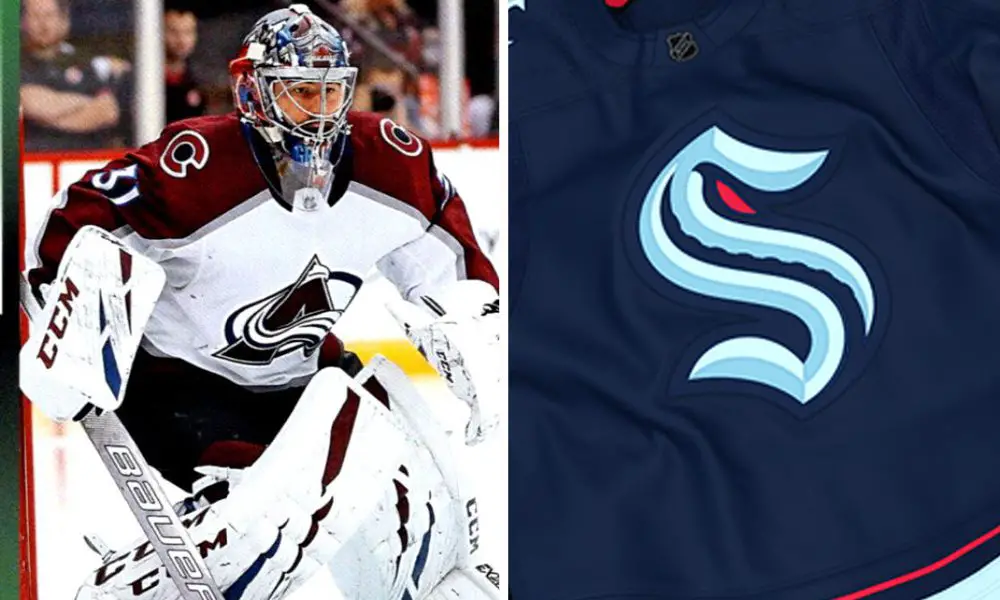 Likely Joey Daccord will join the Kraken's minor league system. But what happens to Vitek Vanecek? Given the key role Vanecek played for the Washington Capitals last season, it would seem as if Washington might try to get him back. Wherever he goes, it's a good bet he will be traded.
Next: Phillip Danault Signs With Los Angeles Kings as UFA